Website Design for the Modern World
If you have a business, you need to be online. And if you are online, you need a beautiful + functional website.
And if you're going to be online, you might as well have a top-tier website to accurately showcase your top-tier company, services, and products. After all, approximately 46% of your website visitors will judge the credibility of your entire company based on your website design alone!
So let's talk shop. At JSL, we'll build you an incredible, revenue-producing, affordable, and custom website that ticks all the boxes and compliments your brand, all while making a bold statement online.
CUSTOMIZED TO FIT YOUR NEEDS
FRESH, CLEAN, AND PROPERLY BRANDED
ORGANIZED, CREATIVE, AND FUNCTIONAL
NATIONALLY RECOGNIZED AND PRAISED
We love creating unique web design projects for our unique clients across varied industries...
Web design is part art, part science, as it perfectly melds together a designer's creative eye with the coding skills of an online wizard. That's one of the more difficult aspects of web design and marketing; it takes both technical knowledge and soft skills to make a website that is exactly what search engines AND users need.
And the cold hard truth is that cookie-cutter websites from website builders and templates, who can turn a project around in just a couple of hours or days will never have the technical and visual elements your business deserves to truly showcase itself.
That's because it's very difficult to be an expert in both technical and visual design! Most businesses need web development and management that is tailored to their unique situation, industry, aesthetic, and needs. 
That's why JSL Marketing & Web Design is an industry-recognized expert in website development and management! We work closely with our clients to understand their value propositions, website pain points, web design needs, and business models to maximize their web design projects!
Your Web Design Journey
Doesn't Have to Be Difficult
What makes the JSL web designs unique is that we combine the power of beautiful and functional design (the images and layout) with captivating and engaging copy (the site's text) to bring you a truly fantastic website. Many other website designers only specialize in cheap and rushed website building but have no understanding of graphic design, content creation, or how search engines judge and rank websites.
And that can be extremely damaging to your site's performance in the long run. The technical aspects of a website are only one part of the entire site. The written pages you post onto that website are filled with targeted "keywords" that let Google know what your pages are about. Writing useful and informative web content is a great way to help Google users find your brand, but most web site designers can't write great content or don't know where to place keywords, links, or even the correct length and layout for content.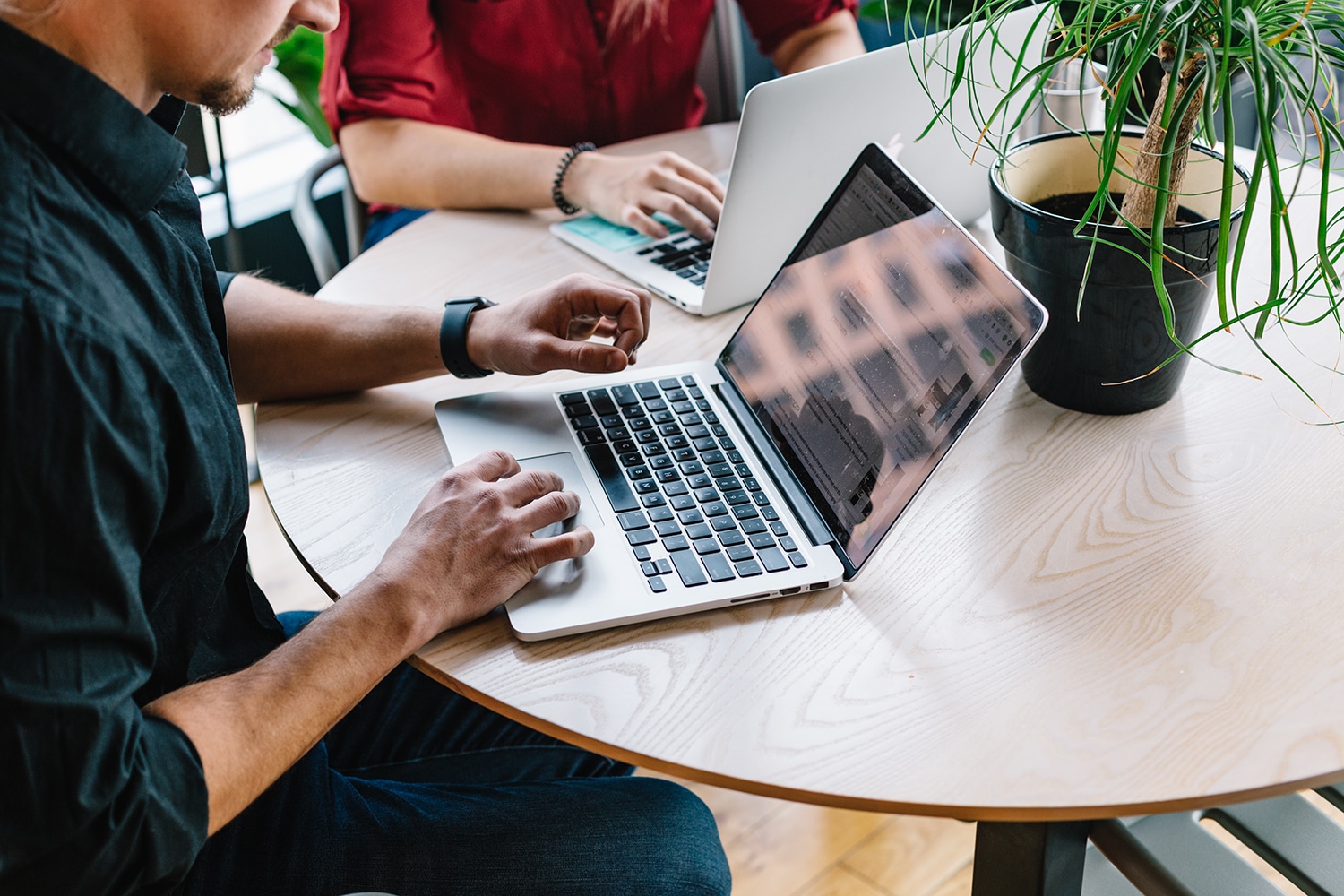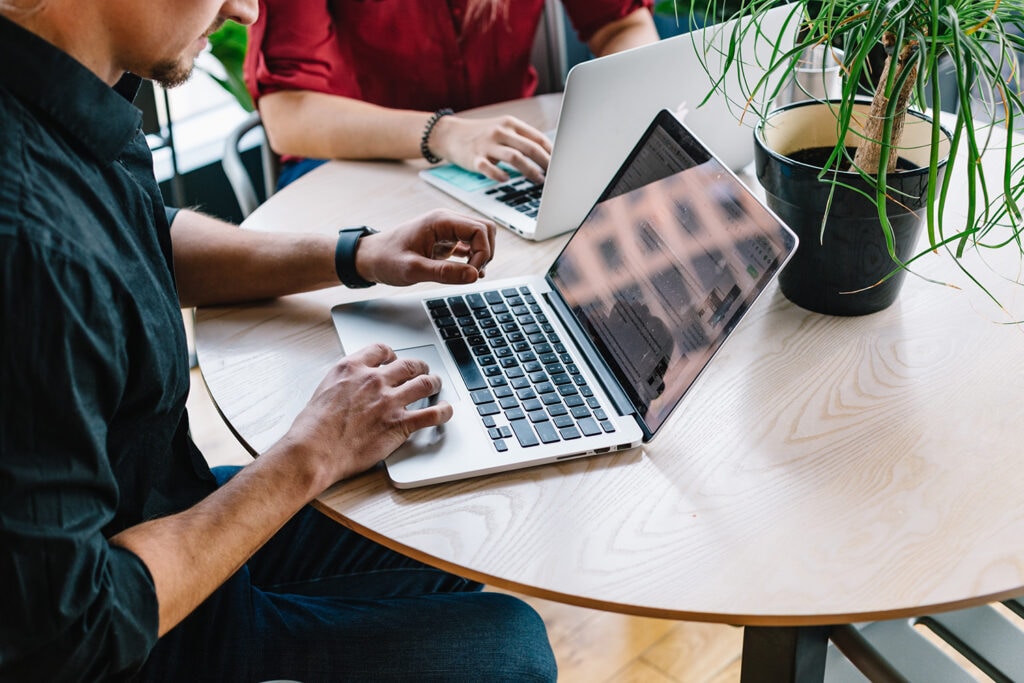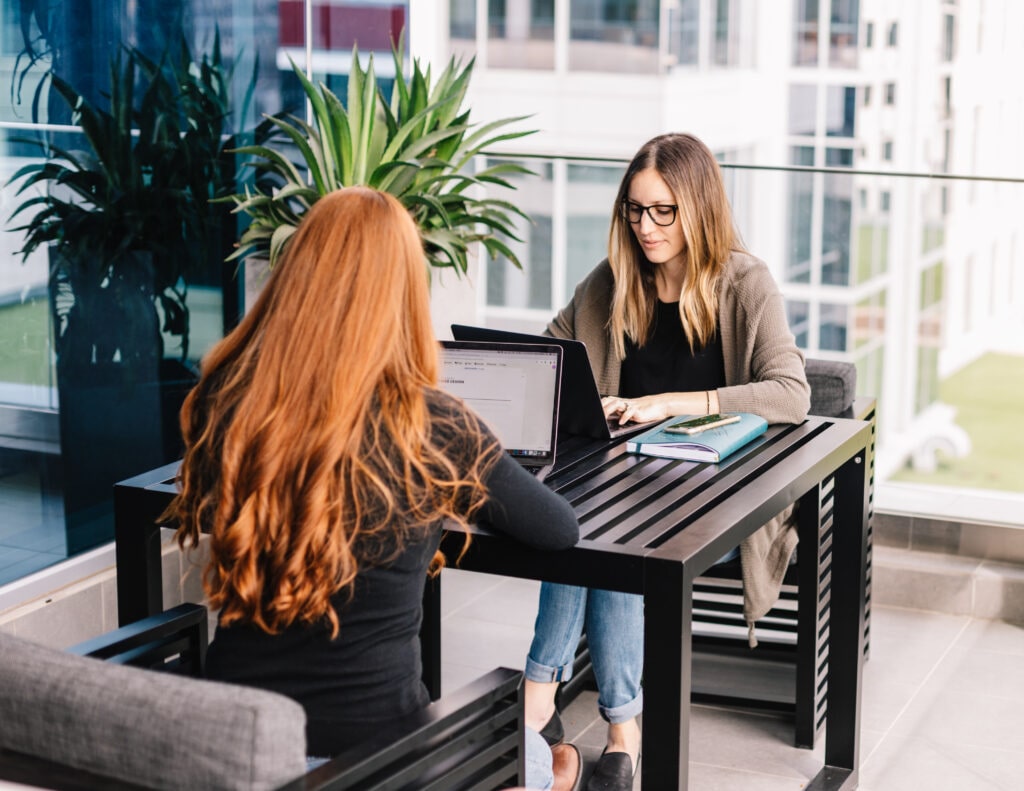 The same is true of graphic design! Google prefers websites with high average visit durations, and graphic design is the best way to keep visitors engaged when using a site. However, most website designers aren't experts in graphic design and resort to using cookie-cutter stock photos and templates to fill out their website designs and developments. But then if you don't have great content, and you don't have great design…what do you have? A sub-par website you will need to redesign or fully trash and restart. Do it right the first time with JSL Marketing & Web Design.
Sure, it takes longer to turn around a web design project and digital marketing campaign with our model, but the end website performs infinitely better on search engine results pages, and that means our websites produce higher ROI for our clients than a shoddy templated site. Ultimately, it takes a little more time and a little more money to get quality – but that added investment ensures you will get a website that will entice your users, impress search engines, and ultimately help your business grow and succeed.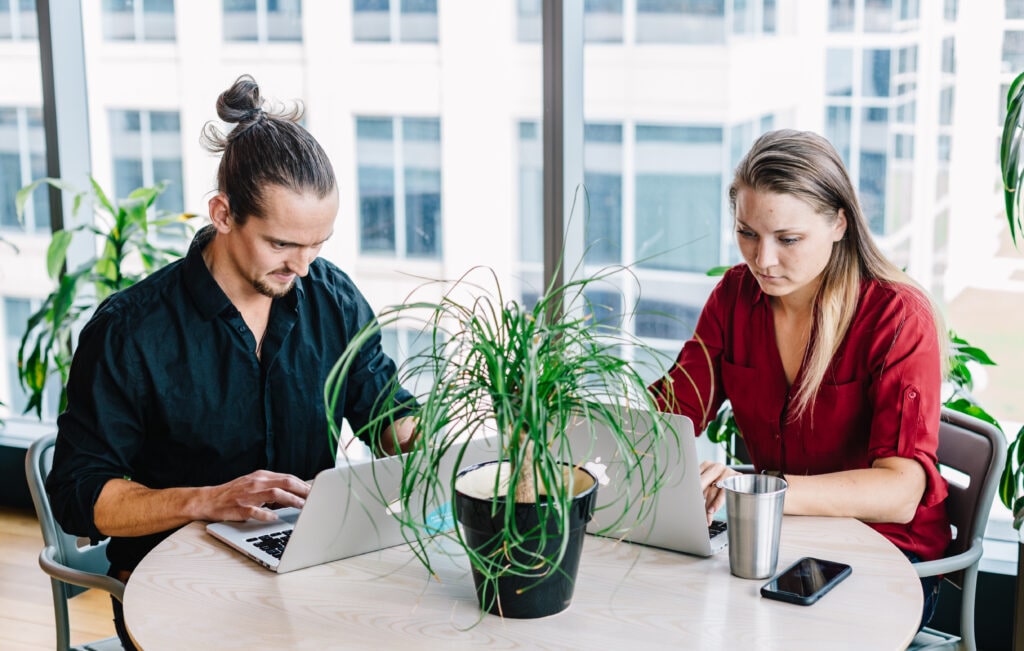 JSL Marketing & Web Design Is Full-Service
Content + Graphics | Design + Coding | Function + Beauty
JSL's website design team shines at bringing all the pieces together into a seamless, stunning, and superior website. We can write SEO-friendly, engaging web content and design beautiful, branded images to compliment the technical "skeleton" of your website and drive better traffic!
To do that, we do a full SEO and user-interface analysis before we ever start building your website, which allows us to build in relevant keywords and other proven SEO techniques right from the start (saving you a lot of time and headaches in the long run).
Think of it as the difference between a cheap pair of work boots and a quality pair of hiking boots. One's easier to find, but one far out-performs the other!
We start with an internal meeting, so our team is prepped for our first meeting with you. We then schedule a kickoff after we have received all briefs, content, and media needed. Our design kickoff meeting is a time for our team to ask you questions, as well as for you to ask us questions. We will establish a timeline with due dates for both you and us, and make sure we are all on the same page for your web design project.
This is a great time for you to meet your designer, explain the feel you would like for your new website (or what you do not like), and even share websites with us as examples of different aspects you feel drawn to.
After our initial meetings, the fun really begins as our design team will create home page mockups to show you the designs they are considering. Choose your favorite, certain parts from each, and give your initial thoughts and edits. Then your designer will build these out, and your deeper rounds of edits can start! This is where you will get to truly see how your website will look once each page is built. You'll be working closely with your designer in this step as you decide what you love, what you like, and what needs to be tweaked slightly to fit your picture.
After you have completed all edits and you are 100% satisfied with your website design, our web development team will code it to life, and you will have a fully-functioning, live website to show off your business, style, services, and more.
See What JSL Marketing & Web Design Did for Mangrum Commercial
The killer combination of Design + Copy + SEO really takes our website designs to the next level and sets our clients apart from the competition. You can create a website quickly, or you can create a powerful and high-performing website, one that will rank in Google results and impress your potential clients. 
And don't just take our word for it! Take the word of Colin Mangrum, one of our many satisfied web design clients!
"JSL did a tremendous job for my company in the designing of our logo as well as constructing and developing our entire website from the ground up. I highly recommend them – they even stick to deadlines – what a rarity!"
– Collin Mangrum, Mangrum Commercial
Our Full-Scale Web Design
& Digital Marketing Services
Your web development has to be cleanly coded and up to the highest standards for use and appearance! Let us help!
Digital marketing is the future of advertising, growth, and success of your business. Beat the competition with us.
Building a brand from the ground up with cohesive messaging, logos, colors, fonts, and more – that's our specialty!
Content is king, and putting out valuable, consistent content is paramount in representing your brand. Let our content team write your story.
PPC, Google ads, social media ads, and more – the fastest way to grow online is with Search Engine Optimization + Search Engine Marketing.
SEO is the foundation of every digital marketing or web design plan, and we can help build and maintain a unique strategy to get you to #1!
Take Advantage of a Truly
Full-Scale, Quality Web Design
Better Search Engine Results
Improved Traffic to Your Site
Faster Site Speed
Improved Usability
Fully SEO-Optimised
Reduced Maintenance Costs
More Clicks, More Leads
Better Conversions & ROI
Brand Recognition
Improve Trust & Reputation
Our Responsive Web Designs Improve User Experience + Your SEO Rankings
Our responsive website designs deliver a seamless experience across all screen sizes and resolutions: mobile, tablet, laptop, or desktop. This means that no matter how your users are searching for you or what device they are on, your website will always look just as you want it to, and just as we designed it.
Our WordPress web design fully responsive services give you the advantage you want over the competition. In fact, did you know that most users won't go back to a website they had trouble accessing or viewing?
And if you think 'responsiveness' isn't really that big of a deal, well, Google disagrees.
"Google has introduced a major update: Core Web Vitals. This update is a set of new metrics that look at the speed and real-time user experience of web pages. If users do not stay on your site, browse multiple pages, or complete some action, or if they have to wait for items to load, your web page will fall short in the eyes of Google. These factors (and more) are being added to existing algorithm user-signals to determine if a website's experience score is 'good' or 'bad'. These Core Web Vitals will be a part of a larger Google algorithm update coming about sometime in spring of 2021. Ultimately, this means Google will be evaluating and ranking sites based on a page experience score and how users interact with the page."
-Tierney M., JSL Marketing's Content Director
Make sure your web design is fully viewable, accessible, and functional with our responsive guarantee.
Work with the WordPress Web Design Experts on the Most Popular Platform
WordPress lets you easily make immediate changes to your website, and JSL's team is happy to train you on this if you do not decide to utilize one of our maintenance packages.
Of the internet is
built on WordPress
Of websites use
WordPress as their CMS
New domain registrations
every year on WordPress
Our WordPress website design services will ensure you not only get an amazing and functional website but one that you understand and can make minor edits to on your own. From plugins to security to posting new blogs and updated copy, we can make sure you are not only the owner of your WordPress website but have the basic knowledge needed to take full advantage of it too!

Custom Web Design Solutions
Your website should be personalized and unique, just like your business.
With JSL's custom web designs, you have the power to control every feature of your project, its looks, and functionality. Our website design and development experts can help plan site navigation, layout, color schemes, graphics, content, and more to make sure every aspect accurately reflects your brand and business. And when you add in our SEO optimization, you have a triple-threat!
Don't settle for templates, renting, or other seemingly 'cheap' options. Invest in a custom web design from experts who have your success and story in mind.
By having a consistent brand on your new website, complete with a cohesive color scheme, fonts, logo, and more, you build awareness, recognizability, and trust with your audience. Consistency is key – and that's just what we provide!
By creating an SEO-friendly, attractive website with intuitive usability, you will climb up the rankings and increase your visibility and traffic. The more traffic, the more people, and more sales and revenue. We want to help your business be a success.
Show Authority as an Industry Leader
A mediocre website design makes you look like a mediocre company – instead, make sure your website shows your overall quality and solidifies your authority as an industry leader with stellar content and a beautiful layout for search engines and customers.
A better website translates to boosted conversions and higher sales, whether that be through your services or products. Think of your website as your online storefront & ensure you are giving the best first impression possible.
Display Your Value Proposition
A better website can clearly define and display your value proposition and what makes you different from other businesses or companies with similar services. We want to understand your 'why' and share it with your customers.
Create Positive Associations
If your website performs well, then your users will associate your brand and business with positive experiences. Positive associations are linked with customer loyalty and word-of-mouth advertising – one of the most trusted marketing techniques!
Personalize Your User Experience
We can research your industry, customers, and 'user intention' to ensure that the function, design, even copy and colors of your website are personalized for what your specific users and clients are looking for. That is the power of a custom web design!
Build a Site That Will Grow With You
Custom websites are much more scalable than some templates or pre-made packages, which means your website can grow with you. And isn't that the point of a business? With our custom, clear coding, you can scale your website when you need it.
Lower Management & Development Costs
After we finish your website, you are the owner, unlike many 'cheap' options that essentially have you rent your own website from them. And if you need changes or expansions in the future, it's easy for us to go in and build upon our own work and coding.
How Long Does a Web Design Project Take?
It's common sense that if you're looking to design a small, informational website that is only 4-6 pages, then you're looking at a very different timeline than a 35-page e-commerce site with hundreds of products and integrations. But how different is that timeline going to be? Will the small site take 6 weeks and the e-commerce take 8? Or is 18 more reasonable? And what causes the jump in timelines and how can you avoid delays?
We have many customers with these exact questions, and when you search for answers online, you often get such varied responses that it isn't helpful at all. Well, JSL Marketing & Web Design aims to always be helpful, so here's a breakdown of how long a web design project should take:
If you want a custom website that will perform well, then you could easily be looking at 3-6 weeks. Of course, this assumes you already have the design features decided upon, the research is done, content is written, and pictures ready to go. Any delays in these deliverables may delay your design timeline.
A 6-10 page site can be done anywhere from 4-8 weeks, depending on the customization, content, and rounds of revisions required by the client. A client who replies quickly and clearly lays out their edits will have their website ready to go a lot faster than one who only replies once a week.
A 10-20 page website is starting to get quite large, and this length usually means the website might include additional features like e-commerce, multiple submission forms, custom JavaScript, animations, integrations, etc. – which is why the timeline often jumps for websites over 10 pages. Assuming the site does indeed have additional needs due to its size and complexity, an average timeline would probably run between 8-10 weeks.
Over 20 pages and you are most definitely dealing with a complex website. This is why timelines here usually can be anything from 8 weeks to 6 months. Eight weeks for large but simple sites, and six months for special design needs, tools, e-commerce, customer portals, etc.
Design Matters! Did You Know?
94% of first impressions are design-related
88% of online visitors will not return to a website they had difficulties maneuvering
75% of a business' trustworthiness is based on its web design
70% of small businesses lack a Call to Action (CTA) on their homepage
60% of internet access is done from mobile devices now
50% of e-commerce purchases come from mobile devices
50% of online users will switch to a different site if the first isn't mobile-friendly
Nearly 50% say a website's design is their #1 ranker in determining a company's credibility
47% of users expect webpages to load in under 2 seconds
45% of website visitors check your products or services page before going to any others
38% will leave your website if the content or layout isn't attractive
Website users spend only 6 seconds scanning content on average, the rest is spent looking at the design of the page
Aspects of a Great Web Design
A lot more than flair and beautiful aesthetics go into a great web design, in fact, simply having an attractive site won't get you anywhere nowadays. Instead, you need to understand and embrace all of the following factors if you truly want your web design project to be a success!
Without traffic to your site, it doesn't matter how nice it is – no one will see it and you will gain no traffic, no business, no revenue, or conversions. You wouldn't build a mall with no road leading to it, so don't build a website with no SEO leading to it!
UI is User Interface, meaning your site looks nice and connects with the content and layout to guide the user. UX is User Experience, which means you are thinking of the usability and navigation of your site in regard to the user intention.
Whether for branding consistency, color psychology, or simply the design and feel you choose to display, your color choices (and font, sizing, spacing, location, etc) are one of the most important aspects of your web design.
Just as important as the content on your website, is the space between the content on your website. This is called whitespace (even if it isn't white). Don't clutter your website or it may look like one of the early sites of the late 90s (ew).
CTAS ARE WHY YOU DO WHAT YOU DO
If your web design doesn't have clear Call to Action buttons (Apply Now, Buy, Contact Us, Visit Us, etc), then what's the point of your site for your business? You need to guide your users to your goal, whether that be a purchase, information, a share, or having them visit or contact you. CTAs (and their goals) are the endgame of your website and business.
Remember that most people associate a slow website with a bad or unsecured website. So, make sure you build confidence in your brand and business right from the first seconds with a fast and responsive website design. If your page loads in over 2 seconds, many users may leave and try another company.
REMEMBER YOUR SPECIFIC INDUSTRY NEEDS
Not all sites have the same goals, some are informational, some are entertaining, some sell services, and some are e-commerce and sell items to users directly. All of the above examples drastically change the web design timeline and features. You wouldn't build a commercial roofing website like you would a fashion brand e-commerce website – so make sure your web design company has your industry in mind, and the history and experience in that industry to reach your target market and wow your audience.
Trust us, you do not want a template website, you want custom, clean coding so your website can be fully customized for you and your needs. Not only are customized sites more attractive and visually interesting, but they perform better!
If you can't tell, we're just a little bit passionate about website design. So if you're ready to get started on your own web design and development project, please fill out the contact information below to set up your free consultation with us today – we can't wait to start working with you to build your brand better online!
Website design and management is difficult – get in touch with the web design experts at JSL Marketing & Web Design for a smooth and simple web design process!
JSL Marketing & Web Design proudly serves web design clients around the country and especially in Dallas, Fort Worth, Frisco, Grapevine, Irving, Plano, San Diego, Grand Haven, Grand Rapids, and the surrounding areas.
Oops! Something went wrong while submitting the form.