 Muskegon SEO
Getting your business seen is a huge need – and with everyone online nowadays, your local business needs Muskegon SEO! Luckily, JSL Marketing specializes in local SEO and has long ties to the Muskegon, MI area. Get found by your potential customers today!
#1 for Muskegon SEO
JSL Marketing & Web Design is the best for Muskegon SEO and that's not an opinion! There are a lot of SEO companies in West Michigan, but none can really compare to JSL, Muskegon's top SEO agency!
We have the client Google reviews, SEO industry awards, and client SEO testimonials to prove we're a top-tier internet marketing agency for Muskegon and West Michigan's SEO service needs!!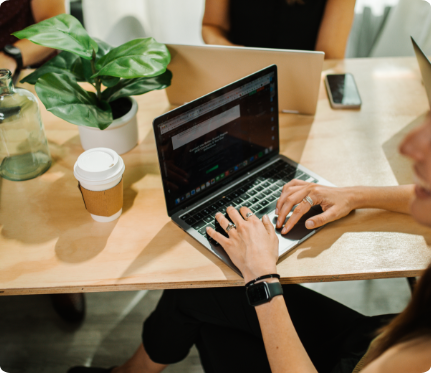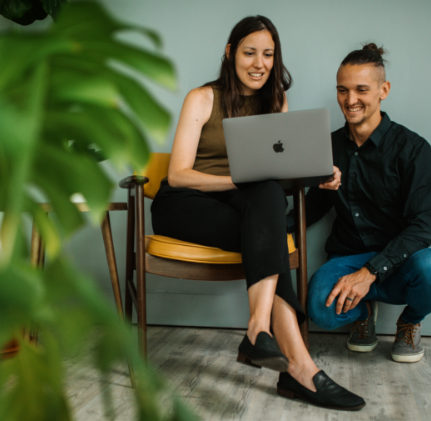 Our SEO Strategies Include Techniques Such As:
Extensive Keyword Research
Internal and External Link Building
Keyword Targeted Posts and Pages
Local SEO Implementation
Social Media Integration
Detailed Analytics and Reporting
SEO-Friendly Website Structure and Design
And So Much More!
Muskegon SEO Terminology
SEO, or search engine optimization, can be a technical and jargonistic discipline, which is why we put together this handy SEO vocab sheet! No more being confused by acronyms or abbreviations! Now you can speak the SEO lingo like a true digital marketing agency professional!
A software used to help navigate the web. Google is the most common, followed by Bing, but there are others!
Search engine results pages. The results pages of a Google or Bing. Typically, the top three to five results on any SERP receive the vast majority of traffic from any search term. This is a huge advantage over other businesses, which is why SEO is such an important part of any marketing strategy.
A measure of how fast a website or a particular page loads. Your site should load in under 3 seconds. If it can load In under 2, even better! If your website's loadspeed isn't great, it's likely that the site needs some SEO work in order to increase the speed.
A measure of non-paid search traffic. Essentially, how many visitors are coming to your site via Google results pages or Chrome vs paid options like Google Ads or Facebook ads.
A short description of a page that helps search engines understand what the page is about.
Google Maps and Microsoft Maps are useful ways for your customers to find your business online. Local SEO works to make sure your map listings are accurate, accessible, and attractive to online map users. This also ties well into reputation marketing, since online listings typically display customer reviews. The combination of accurate information and well-managed reviews is a great way to become more visible on online maps.
A metric that measures how many users leave your website without visiting a second page. A higher bounce rate typically indicates that the site needs some web design and web development help since most users aren't finding what they're searching for. A bounce rate over 70% is very high. 40%-60% is more typical. Anything under 40% is great!
Call JSL Marketing & Web Design Today!
Call JSL Marketing At 855.944.1201 Today!
More than Just SEO, JSL Web Design is a Full-Service Muskegon Digital Marketing Agency
We have a comprehensive background to help our client websites rank well! SEO is one part of modern-day marketing, but our team is filled with digital marketing experts with experience in every facet of marketing! Ranking at the top of a search engine result pages require more than just keyword stuffing. And we're happy to recommend cross-promoting your content via any of the following:
Common Muskegon SEO FAQs
Marketing strategies can be difficult to plan and even more difficult to implement. To help you through the SEO process, we put together the following list of common SEO FAQs. 
How Long Will It Take to See SEO Results?

SEO is a long-term process. It can take Google and other search engines up to six to eight weeks to fully crawl and read a new website, even after the SEO work is finalized. You can expect SEO results to really emerge in a few months. If immediate results are your main marketing desire, other tactics, in addition to SEO, are a smart marketing strategy. Pay-per-click advertising, via Google Ads, might be a good way to keep traffic coming to your site while your site gains momentum in organic search results.

The time it takes for a site to climb to the top of SERPs can be inconvenient, but SEO is still one of the most cost-effective ways of reaching new customers. Being the first organic result in Google puts your site in front of a large audience WITHOUT paying per every impression or click, as you would on Facebook or Google. In the long run, using SEO for long-term growth and paid advertising for short-term goals is the most cost-effective mix of marketing tactics we'd recommend.
Why Can't I Find My Website on Google?

There are a variety of reasons why this could be. The first is that Google tailors its results to the searcher, so you may be fed results that Google thinks you'll find more relevant. For whatever reason, your website might not make the cut.

Another reason is that Google also uses proximity in its rankings. For instance, if you own and operate a restaurant is in Muskegon, MI and you search for "restaurants near me" in Grand Haven, Google will show you what it deems to be the most relevant search results and, in this case, that will mean Grand Haven restaurant results would appear. Even modifying your search to be "restaurants in Muskegon" might still be skewed toward a mix of Grand Haven search results, if you're searching from Grand Haven.

Regardless, focusing on if you can find your website on SERPs isn't as useful as using Google Analytics to determine if your overall site traffic is rising. That's a much better way to determine the effectiveness of your SEO marketing.
What's the Difference between SEO & Web Design?

SEO stands for search engine optimization. It's essentially the process of optimizing web content and website structures so that the site in question can be easily read by Google and other search engines. If a page is search-engine optimized, the higher the chances that it shows higher up on search engine results pages (SERPs.) This can be a big boost for a business since the top three results on any Google search engine results page receive 90% of the traffic.

Web design, in contrast, is primarily for your users, not the search engines. While SEOs spend most of their time focusing on the content on a website, web designers focus on the visual and stylistic elements of the site. (i.e. sitemap, branding, aesthetic, UI path.) There is some overlap. A cleaner and prettier-looking website usually performs better on search engine results pages and a well-written, SEO-friendly webpage typically gets better user engagement. However, the two are distinct disciplines that can often be used in tandem to drive great results for the business at hand.
Will I Need a New Website?

This really will depend on the site in question. As previously mentioned, SEO and web design are different disciplines, although there is some overlap. A good Muskegon SEO agency can make any website perform better through the right SEO marketing strategy.

However, there certainly are cases where it might be easier to build an entirely new website and properly search engine optimize the new site than only rely on SEO for an old site. This usually works best for sites older than four years old or sites built on certain outdated website builds.

Talk to our Muskegon SEO experts to discern if a new site might be worthwhile for you or if SEO only should suffice.
"I appreciate the detailed and thorough process of reviewing my site and assessing my needs that I had them start to do SEO for my website. It has been easy to work with the JSL team. There has been true accountability and I'm very glad we chose them during our selection process. Thanks, JSL, for all of your hard work so far!"
Proved Results, Time and Again
Take Our Word for It if You Want, but Our Clients Say It Better, in Our Opinion!
We believe in providing services that speak for themselves, and allowing our own success and our clients' success to be our best advertisements.
Invest in Muskegon SEO with JSL
When you need high-powered marketing help, turn to an SEO agency with the credentials to prove it. We're so incredibly proud of the work we've done, but we're more proud of the fact that our clients agree that it's great! After all, we didn't get a perfect 5-star rating on Google, with over 30 reviews from ecstatic clients, by happenstance.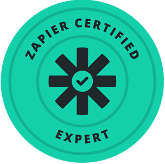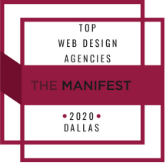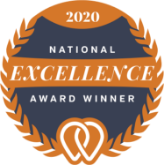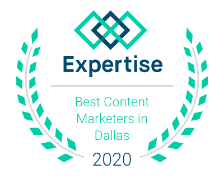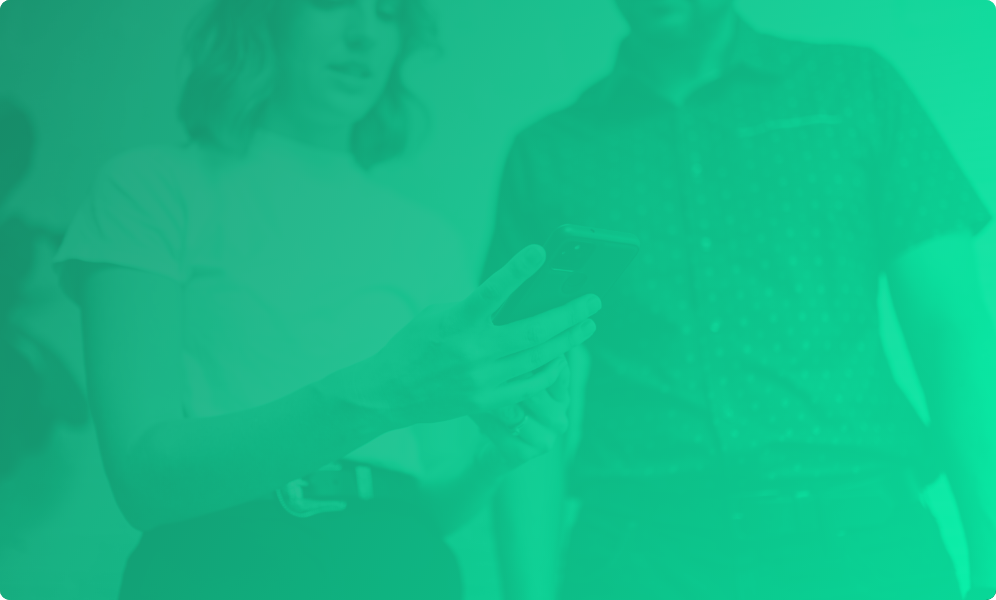 Running a Business Is Hard. Let Us Make Your SEO Marketing and Lead Generation Easy.
Call JSL Marketing & Web Design to begin your next SEO strategy!