JSL Careers & Internships
Want to Learn More About Joining the JSL Team?
Interested in working for JSL? Curious about our company culture? Check out the video below to learn more and also the job postings to see if we are hiring in your specific field. Even if we aren't currently hiring, feel free to send us your resume for future reference!
Why
You

Should Join the
JSL Marketing & Web Design Team
At JSL, we work hard but we play hard too. Check out some of the perks and benefits of working for JSL below.
Top-Notch Company Culture


We pride ourselves on the company culture we've worked so hard to create over the years. Our goal is always to make sure our team feels like family.

Competitive Compensation


Regardless of your field/position, JSL offers competitive compensation and regular raises based on performance to all of our team members.
Results Only Workplace


Setting and achieving goals, along with growth and improvement are huge at JSL, which is why we're focused on providing a results only workplace.

Superior Benefits


At JSL, we are committed to providing top of the line benefits to our team members, including health insurance, paid vacation, 401k matching, and more.
Flexible Scheduling


We work a typical nine to five schedule, but many of our team members work remotely so there's a little bit more flexibility than your average workplace.

Career Development


We love it when our team members set career goals and we are committed to helping everyone achieve these goals through career development.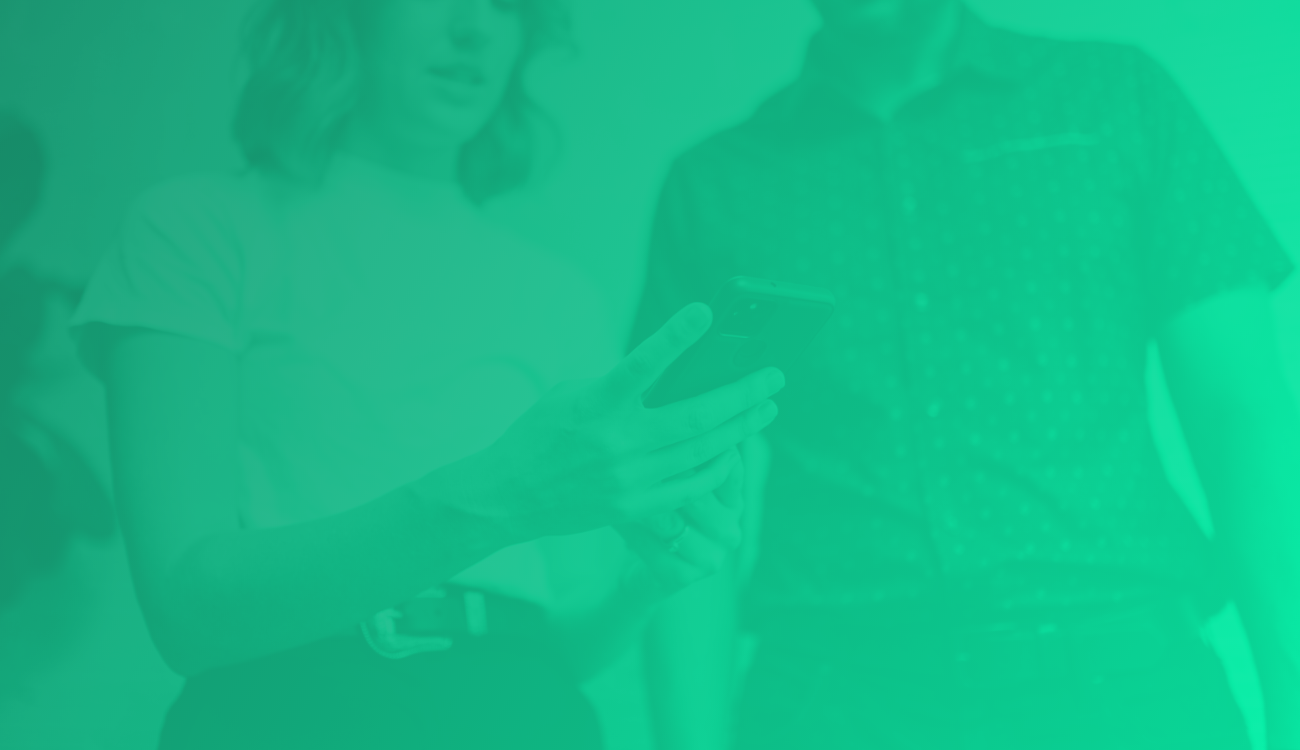 What's Different About JSL?
In the Same Way That We Care About Our Clients' "Why?" We Also Care Just as Much About Yours.
At JSL we are dedicated to utilizing and expanding each team member's unique skillset. We're not about forcing people into a role that isn't right for them. We know that people are at their most productive when they're happy, fulfilled, and have autonomy—which is why JSL is proud to be considered a Results Only Workplace.
Find the Right Fit for You At JSL Marketing & Web Design
Part-Time Social Media Coordinator (Potential Internship)

JSL is looking for a part-time social media coordinator to assist with our brand's social media accounts + maintain the social accounts of our clients. This position could also be a great internship opportunity for the right candidate.

Main Responsibilities:

Oversee day-to-day management of campaigns and ensure brand consistency – in copy through tone, voice, imagery, and terminology – for JSL's social accounts (Facebook, LinkedIn, Instagram, TikTok, YouTube, Twitter)
Supervise all aspects of social media interaction between customers and JSL, including responding to queries in timely manner, monitoring customer reviews, and ensuring a positive customer service experience
Oversee the creation and implementation of the monthly editorial calendar + social media strategies across various social platforms (for JSL + various clients)
Create, edit, publish, and share engaging content, graphics, posts, videos, etc. for clients across a wide variety of industries and platforms – Facebook, LinkedIn, Instagram, TikTok, YouTube, Twitter
Communicate with clients about their social media accounts and ensure brand consistency across all social platforms
Create actionable plans to both grow and maintain followers + raise brand awareness through popular social media platforms such as Twitter, Facebook, Instagram, YouTube, TikTok, and LinkedIn
Research social media trends and inform management of changes that are relevant to the company's marketing activities
Set key performance indicators (KPIs) for social media campaigns, such as targets for a certain number of shares or likes and measuring a campaign's performance against the KPIs
Create quarterly reports for clients

Relevant Skills:

Knowledge of all major social platforms + willingness to learn/keep up with current social trends
Excellent organization and communication skills – creating content calendars, scheduling and monitoring posts, communicating with clients, etc.
Solid copywriting skills + strong ability to deliver creative content (text, image, video)
Analytical and multitasking skills
Proficient using multi-social posting programs such as Buffer
General knowledge of Search Engine Optimization and internet ranking for web content
Relevant experience determining a target audience and how to cater unique marketing campaigns to capture their attention
Strong understanding of marketing strategy and how to effortlessly utilize these concepts throughout various forms of outreach
Past experience with social media is a plus
Experience with social media ads is also a plus
Senior Full Stack Web Developer

About JSL Marketing

JSL Marketing is a cutting edge digital marketing agency serving the greater Dallas + Fort Worth area. We are dedicated to building better brands online by harnessing the power of each brand's individual and unique "why." Our marketing agency offers a wide variety of services including website design, web development, SEO audits, SEO Management, content marketing, social media marketing, and email marketing, and we are passionate about helping all businesses succeed and grow online.

Our Ideal Candidate

We are currently looking for an experienced web developer to develop and maintain websites for our clients. We would prefer to hire someone who has experience as a web developer within a digital marketing or web design agency. Our ideal candidate would also have some experience in web design, has good time management skills, manages stress well, can meet deadlines, and is a self-starter but also a team player. Our goal is not to micromanage – so we are looking for someone who can take a task and run with it, with or without detailed direction.

Qualifications and Requirements

Bachelor's degree or equivalent experience in Computer Science

At least 3 – 4 years of experience using HTML, CSS, and JavaScript

Highly knowledgeable and well-experienced with custom CMS theme development, like WordPress and other CMS platforms.

Knowledge of a variety of WordPress plugins and/or the ability to learn how to research and implement them into a project

Know your way around Advanced Custom Fields, including ACF Blocks.

Comfortable working with the REST API for custom solutions integrating various 3rd party APIs

Proficient developing databases and services for functionality

Proficiency in at least one server-side technology (Java, PHP, NodeJS, Python, Ruby)

Familiarity with Adobe XD (this is the software our designers use)

Knowledge of best practices for UI/UX for web design and their conversion implications

Experience building E-commerce websites

Ability to multi-task, organize, and prioritize work

Have fun in a laid back but growing environment

Hard worker and positive attitude

Available on a full-time basis

Detail oriented, highly organized, and able to work under tight deadlines

Ability to work independently and make decisions based on limited information or guidance

Remote position, so must be comfortable taking the initiative and working from home

Prefer someone located in the Dallas-Fort Worth area or Grand Rapids, MI – but open to candidates anywhere within the United States

Main Responsibilities

Develop custom WordPress websites and bring these websites live once completed

Troubleshoot and test your work across various browsers, devices and environments

Maintain client websites that are hosted on our servers (small edits, security updates, etc.)

Occasional edits for SEO clients as well (installing various tags, etc.) so basic familiarity with SEO is a plus

Must be able to manage multiple development projects at once

Assist our sales team with quoting potential projects

Research and stay up to date with current development trends

Communicate with clients regularly so they are in the loop on where their project is at in the development process 

The ideal candidate is a creative problem solver who will work in coordination with cross-functional teams to design, develop, and maintain our next generation websites and web tools. You must be comfortable working as part of a team while taking the initiative to take lead on new innovations and projects.
Social Media + Content Manager

JSL is looking for a social media manager to assist with our brand's social media accounts + maintain the social accounts of our clients. This position would also include some general content writing as well, such as emails, blogs, website copy, etc. for JSL and various clients. 

Main Responsibilities:

Oversee day-to-day management of campaigns and ensure brand consistency – in copy through tone, voice, imagery, and terminology – for JSL's social accounts (Facebook, LinkedIn, Instagram, TikTok, YouTube, Twitter)

Supervise all aspects of social media interaction between customers and JSL, including responding to queries in timely manner, monitoring customer reviews, and ensuring a positive customer service experience

Oversee the creation and implementation of the monthly editorial calendar + social media strategies across various social platforms (for JSL + various clients)

Create, edit, publish, and share engaging content, graphics, posts, videos, etc. for clients across a wide variety of industries and platforms – Facebook, LinkedIn, Instagram, TikTok, YouTube, Twitter

Communicate with clients about their social media accounts and ensure brand consistency across all social platforms

Create actionable plans to both grow and maintain followers + raise brand awareness through popular social media platforms such as Twitter, Facebook, Instagram, YouTube, TikTok, and LinkedIn

Research social media trends and inform management of changes that are relevant to the company's marketing activities 

Set key performance indicators (KPIs) for social media campaigns, such as targets for a certain number of shares or likes and measuring a campaign's performance against the KPIs 

Write additional content for JSL + various clients, to include emails, blogs, website content, etc.

Relevant Skills:

Knowledge of all social platforms + willingness to learn/keep up with current social trends

Excellent organization and communication skills – creating content calendars, scheduling and monitoring posts, communicating with clients, etc.

Solid copywriting skills + strong ability to deliver creative content (text, image, video)

Analytical and multitasking skills

Proven work experience as a social media manager

Proficient using multi-social posting programs such as Buffer

Strong computer skills using Microsoft Office and Adobe Suites preferred 

General knowledge of Search Engine Optimization and internet ranking for web content

Relevant experience determining a target audience and how to cater unique marketing campaigns to capture their attention

Strong understanding of marketing strategy and how to effortlessly utilize these concepts throughout various forms of outreach

Strong writing and editing skills also a plus
Summer 2022 Web Developer Intern

JSL is looking for a remote, part-time web developer intern for Summer 2022 (and potentially beyond) to assist with various web development projects. The right candidate will be detail oriented, able to thrive in a fast-paced environment, and looking to grow as a web developer. This position would start with 15 hours/week, with the potential to add hours over time.

Main Responsibilities:

Work with JSL's web development manager on various client projects
Direct involvement in elements of design, development and maintenance of website
Collaborate with the creative team on various projects
Develop small WordPress websites
Make small updates to WordPress websites as needed

Relevant Skills:

Knowledge of HTML, CSS, PHP, and JavaScript
Experience working with WordPress themes and various WordPress plugins
Detail oriented
Ability to work well in a team environment and also alone
Currently pursuing an undergraduate Bachelor's degree in Computer Science, Information Systems or other related field
Understanding of Adobe XD is a plus
Must be flexible, adaptable and have the ability to learn quickly in various technical and creative environments