Animated Videos, Live Action, Promo Videos, & more
Video is the present and the future, and as the fastest growing trend online – you need video. For many companies, video production can seem an impossible task, from development and pre-production, to production, editing, and distribution. But working with a video production company with the background, skills, and experience can make this digital mountain more of a minor molehill.
JSL Marketing is your all-inclusive video production company and we're passionate about telling your unique story in a way that showcases your brand and captivates your audience.
Our Video Production Process
Step 1: Development & Planning
Our first step is always about your story. We want to create and develop your idea to its fullest potential so that you can showcase your brand, what makes you different, and put your own stamp on your video.
The most important questions we ask in this phase are why is your story unique, what's your 'why', and how is that important to your customer? After we've nailed down your why and how, we can then craft your unique answers into a story that will speak to your audience.
After your why, we'll discuss the other necessary questions like who and where – who will be in your video and where will they be? What will they be doing? This is where your script and storyline will come together, as well as your choice between animated video or live action.
But don't worry about any pressure, we'll help you create and design shootable (or animated) scripts that will translate and speak to your audience, all while telling the story of your brand.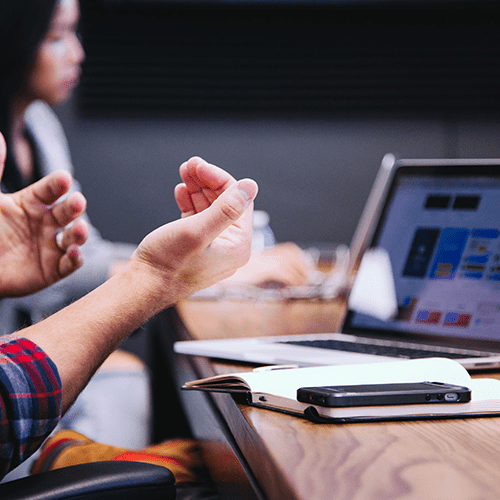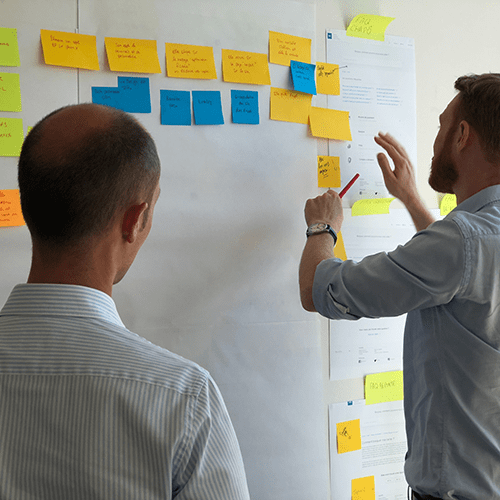 Step 2: Streamlining & Pre-Production
Pre-production is the time to imagine and conquer any problems we might encounter during production. This is the time to simplify the next steps, plan any worries away, and organize how to best utilize your time, budget, and script.
This is also the time we will visualize the shots with a digital storyboard. This is a helpful step where we'll plan the tools needed to best showcase your story.
After the storyboard is confirmed and agreed upon, we'll transcribe it into a shot list with notes on the needs, design aspects, and composition, as well as lens choices, angles, lighting, movements, etc. This is also when we will make the schedule for the day of the shoot.
The pre-production phase is shorter when dealing with an animated video.
Step 3: Production (Live Action)
Production is the execution of all the planning of the previous two steps, and because of the time and detailed plans made in Step 1 and 2, our shooting will be seamless, straightforward, and uncomplicated.
Not everyone loves being in front of the camera, and that's ok – we'll make it as painless (and even enjoyable) as possible, all while directing you and helping you.
For animated videos, production is combined with post-production and editing.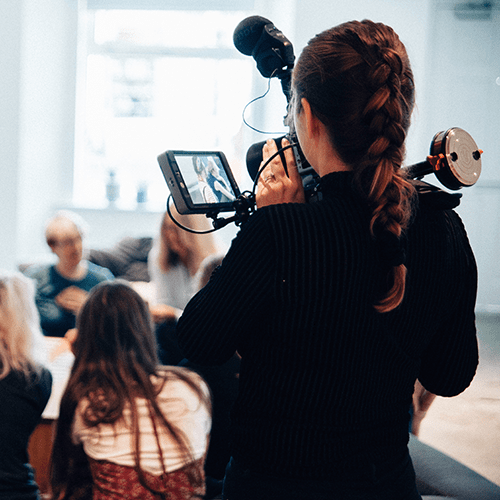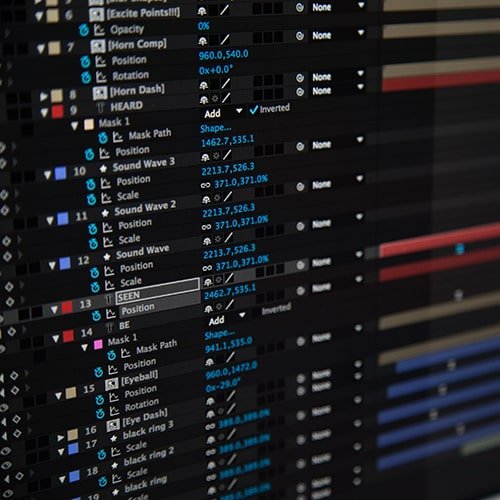 Step 4: Post-Production & Editing
Post-production is where the magic happens. During this step we'll take everything we took in the production step and mold it together into your ultimate story and product.
Just as step 3 is sometimes the shortest step, this is usually the longest step because of the multiple rounds of edits, cutting what is not needed, and re-arranging what is.
Post-production can include music, voice overs, motion graphics, special effects, editing, and color correction. 
Video post-production is where technical expertise and creativity join to make your final product glow and speak to both your audience and you. Think of it like a puzzle we put together, piece by piece, until the final picture is shown.
JSL Marketing Offers Promo Videos, Live Action, & Animated Video Services
Every business has a unique story and history, and at JSL Marketing & Web Design, we'd love to use our video production services to help you tell yours. We work hard to carefully craft your brand's story so that it can inspire, move, educate, and connect with your audience. We don't just create ads or promo videos; we create a connection and a lasting impression of your company for your target audience.
Here are some of the most common reasons our clients consider promo video production services:
Showing your customers why they need a service or product
Increase brand recognition for your business within your industry
Training videos to help your customers understand or use a product or service
Show how you are different from the others of your industry and make a lasting impression
Your reason for the video is where it all starts, then we consider your audience, the language used, and how you want to visually tell your story. Promo videos can be used for many specific needs, but they all have to be crafted with the viewer in mind and a clear goal. Let us help you reach yours.
Live action videos begin with a script and a storyboard, but you'll also need to consider location, actors, insurance, outfits, set, and props, which can make this style of video a tall order unless you work through a company with the experience, equipment, connections, and expertise you need.
One of the benefits live action videos give you is that you can use what you already have, like your business or office, sales materials, team, or other props to showcase who you are with a less setup, teardown, and cost. Live action videos also give you an authentic, trustworthy tone, as your audience is looking at a real person that is speaking directly to them, instead of a graphic or animation.
Live action can often be completed faster than animated videos too, due to the lower number of manhours involved in production and editing. However, the faster timeline doesn't always mean a lower cost. Talk with us about your specific needs to get a quote for your next video!
Not all videos need to have live actors, far-off locations, and tear-down sets, in fact sometimes in order to explain a complicated process, or promote your brand, animated videos are the better option.
In addition to being a great way to explain or show complex processes and services, one of the other major draws of animated videos is that they don't require actors or expensive locations and sets. This can save you time, money, and a lot of headaches.
However, the downside to animated videos is that they can sometimes feel less personal than live action, in which your audience can see the faces of your company. Additionally, animated videos (dependent on their length) can take three to seven weeks to finish.
We can provide you with an accurate timeline, estimate, as well as all the pros and cons of animated video VS live action to find the perfect solution for your video production needs. Just ask – we're here to help!
Want to get started today?
Fill out the form below or call (877) 514-0276,
and we will be in touch with you shortly!
Contact JSL Marketing & Web Design
Let us know what services you're looking for!
Oops! Something went wrong while submitting the form.