About the Company
Probably provides small businesses with working capital loans and equipment financing solutions to help grow their businesses and make their goals a reality.
Headquarters
Costa Mesa, California
Industry
Finance, Consulting
Services Provided
Brand Development
Website Design
About Probably
Probably takes the complexity out of small business loans, making them simple, flexible, and accessible. Their mission is a humble one – to provide people with access to the funds that they need to grow their businesses and reach their goals. And their company values include positivity, progress, and possibility.
The Problem
The initial problem was that the branding for Probably didn't exist.
The initial problem was that the branding for Probably didn't exist. Regents Capital Corporation, the parent company from which Probably was created, already had an identity of its own, and it was meant to exist as a separate entity from Probably. Though their services were fairly similar, each company was meant to appeal to its own demographic. JSL needed to find a way to distinguish Probably from its' parent company without alienating itself as well.
Creating the Brand
When JSL set out to start creating the brand, we needed to keep their values and goals in mind. 
To appeal to their target demographic, and maintain the integrity of their values; positivity, progress, and possibility. So, to start out, we created initial concepts that encapsulated all of these values.
Option 1
The first option that we presented to the Probably team expanded on the imagery of their own name – Probably. Or, synonymously, "high in likelihood." Our team wanted to find a way to visually display this word, and to do that, we created the minimalistic image of a pie chart and replaced the "o" in Probably with this graphic image.
Option 2
Option two was more simplistic in its design. But because we knew that this brand was trying to appeal to a younger audience, we had to find a way to make the logo look fun and interesting. Using the font Cocon Pro was just the ticket for us. It created the carefree feeling we wanted while still retaining enough seriousness to give the brand credibility.

The Final Look
In the end, Probably opted for the logo concept in option two.
The first option was great, but they feared that by using the pie chart in the branding, it would be too on-the-nose. So they selected the more subtle logo choice with the whimsical typeface. To finish this branding project off, we paired the logo with an indigo/purple/teal color scheme. And the pie chart graphic that was lost in option one was repurposed as a background branding graphic for the site.
Designing the Website
Form
One of the first and most prevalent requests that we received was for a sleek, modern website.
It was feedback that we anticipated based on the direction of their logo. But one person's interpretation of "modern" might be someone else's interpretation of "edgy." And for that reason, our designer created two versions of the same homepage wireframe to present – a "light" version and a "dark" version. The dark version was the designer's interpretation of what "modern" meant. However, concerned that using dark colors so prevalently might come across as heavy, they also presented an alternate version in which white and light gray were the dominant colors used.
Probably selected the darker version of the wireframe because it worked better with the repurposed pie chart graphic that they had become fond of when it wasn't directly attached to their logo.
Function
In addition to having a stellar look and feel, JSL needed to make sure that the Probably site functioned easily.
One main component that needed to be added was an integration with NinjaForms, which in turn needed to integrate with SalesForce. JSL's design and development team worked directly with NinjaForms and SalesForce to create interactive step forms that worked not just on the front user end, but also became a reliable tool for sales reps and managers on the back end as well.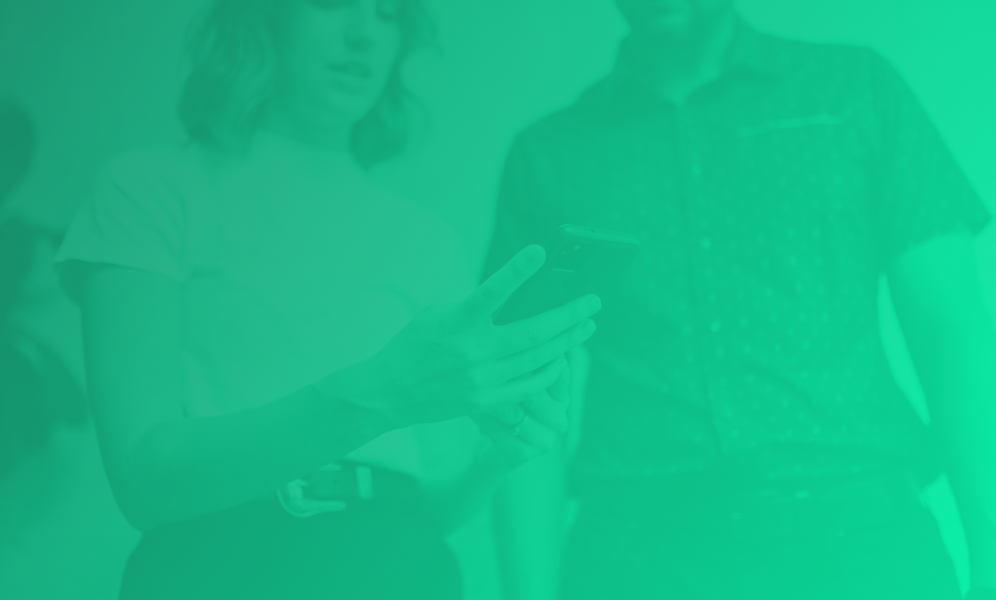 Ready to Start Your Own Project?
We Are Ready and Waiting to Update, Polish, and Shine Your Website!
We love a challenge and making the digital world more functional and beautiful.
Want to See More? Check Out More of Our Recent Work!