Digital Marketing That Works
Having a solid digital marketing strategy for your brand is extremely important in today's increasingly digital world. However, creating a digital marketing strategy can be a bit daunting, given that there is so much at stake and so much can go into it.
At JSL Marketing, we are passionate about working with each of our clients to formulate an individualized and hyper-targeted plan that will work perfectly for their needs and their business.
Some of the tools we utilize in our individualized digital marketing plans include:
Google PPC Ads and Social Media Ads
Our Digital Marketing Process
Our process is actually quite simple. We begin developing each of our digital marketing strategies by sitting down with you one-on-one to fully discover your marketing needs. No two companies are alike, so we don't expect our clients to all have the same goals or needs, that's why we customize and individualize each digital marketing strategy and plan to cater to you.
We'll look at your current web presence, your goals, your competition, and more to really get a feel for what will work best for your unique digital strategy. This might include PPC and Content Marketing or Blogging and SEO – or something different entirely! It all just depends on what we learn during the discovery phase of our process.
After agreeing upon a digital marketing strategy, we get to the fun part and start implementing it. During this process, we will constantly monitor results and make tweaks to the strategy and plan as needed to get you the best results.
Our number one goal is for you and your business to be successful online, and we won't rest until that happens!
At JSL, we understand that not every plan or service is right for every client, because your industry, your company, and your goals are unique. That's why we take the time to formulate an individualized, custom-tailored plan for each of our client's campaigns, one that fits with your desires, not just ours.
During our initial meeting, we'll dive right into research and begin analyzing your business' current online presence, as well as your competition and what they're doing well (and not so well). This then allows us to create the perfect strategy for bringing your business the greatest possible ROI, success, and traffic.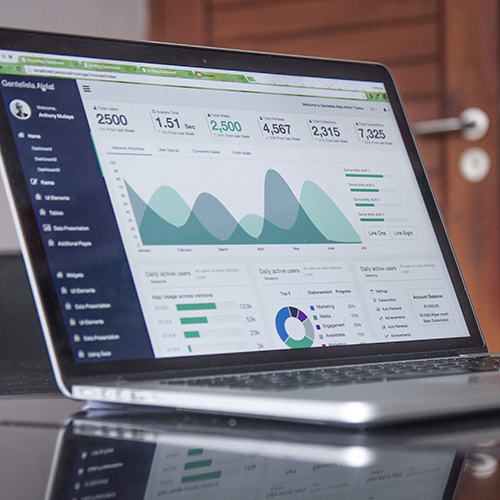 The Most Popular Acronym: SEO
SEO is confusing to some and downright annoying to others, but it is fundamental if you have a website and want to get found online. SEO, or Search Engine Optimization, is all about getting traffic (website visitors) from organic (free or natural) search results on search engines.
Take us for example. You probably found us by searching 'Digital Marketing Companies', 'Best Web Design Agency', 'SEO Company Near Me' or something along those lines. Then a list pops up on Google, or whatever search engine you use, usually with 10 results per page – but no one goes beyond page 1, not unless they're truly desperate.
That means one of those top 10 websites was yours truly, JSL Marketing & Web Design. How did we get to the top 10 of the millions of results on the web?
With search engine optimization. Essentially, we know what Google looks for, we study the algorithms and updates, and we create great websites, content, and digital marketing plans based on our knowledge and research.
If we can get to that number one spot in an era when the internet is saturated with SEO and Digital Marketing companies – just think of what we can do for you!
Think of SEM as the pay-to-play version of SEO.
SEM stands for Search Engine Marketing, instead of Optimization, and it essentially means you are paying for ads, which put you directly in front of your target audience on the search engine's results page (SERP).
Think of the last Google query you performed, now think back to the first two or three options – they had 'ad' in front of the URL, right? This is SEM, and more specifically, PPC, or Pay Per Click ads.
Additionally, you can 'pay-to-play' on social media too with PPC ads just like you can on Google or other search engines.
Want to learn more? Contact us to learn more about SEO, SEM, PPC, and digital marketing in general.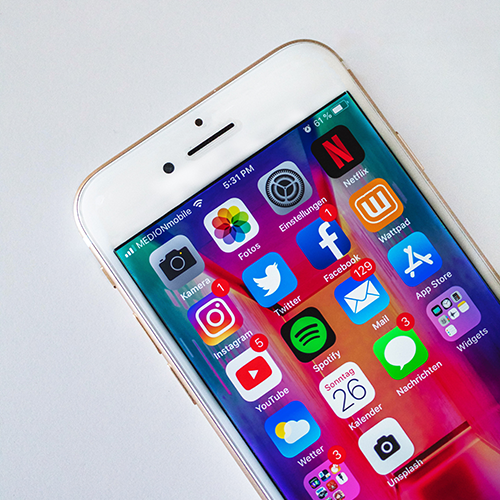 If you're ready to take your brand to the next level through a well-developed, research-driven, and growth-focused digital marketing strategy, then we would love to help you do just that!
We've worked with clients in a variety of industries, so we have experience delivering amazing results for all sorts of clients, all across the board. Give us a call at (877) 514-0276 or fill out the contact form below to get started right away.
We look forward to working with you!
Contact JSL Marketing & Web Design
Let us know what services you're looking for!
Oops! Something went wrong while submitting the form.