In need of local and professional web design in Fort Wayne, Indiana? JSL Marketing & Web Design has the expertise you need!
Amazing & Award-Winning Web Design Fort Wayne Indiana
If you're a business owner in the Fort Wayne area, you know by now that you NEED to be on the internet. It's just a fact. We're in the Digital Age and most consumers are used to being able to find convenient and user-friendly websites for any business in their area. For these consumers, it's a red flag to not be able to find a business' website.
About 50% of smartphone users have discovered a new business on their smart phone, which means not being visible on Google is a huge opportunity cost. Clearly, you need to be on the Web if consumers are going to be able to find your brand or business in Fort Wayne.
But not all websites are created equally and not all web designers are either, to be honest.
See what we've done for our past clients...
Our company started looking for the right partner to redesign our website that was needing a refresh. After a lot of research I decided that they were a perfect fit for our company.
We hired JSL to design our company's new website and we had a great experience. Communication was excellent, the new site looks fantastic, and we're very happy with the outcome."
Take a look at some of our recent Web Design projects right here!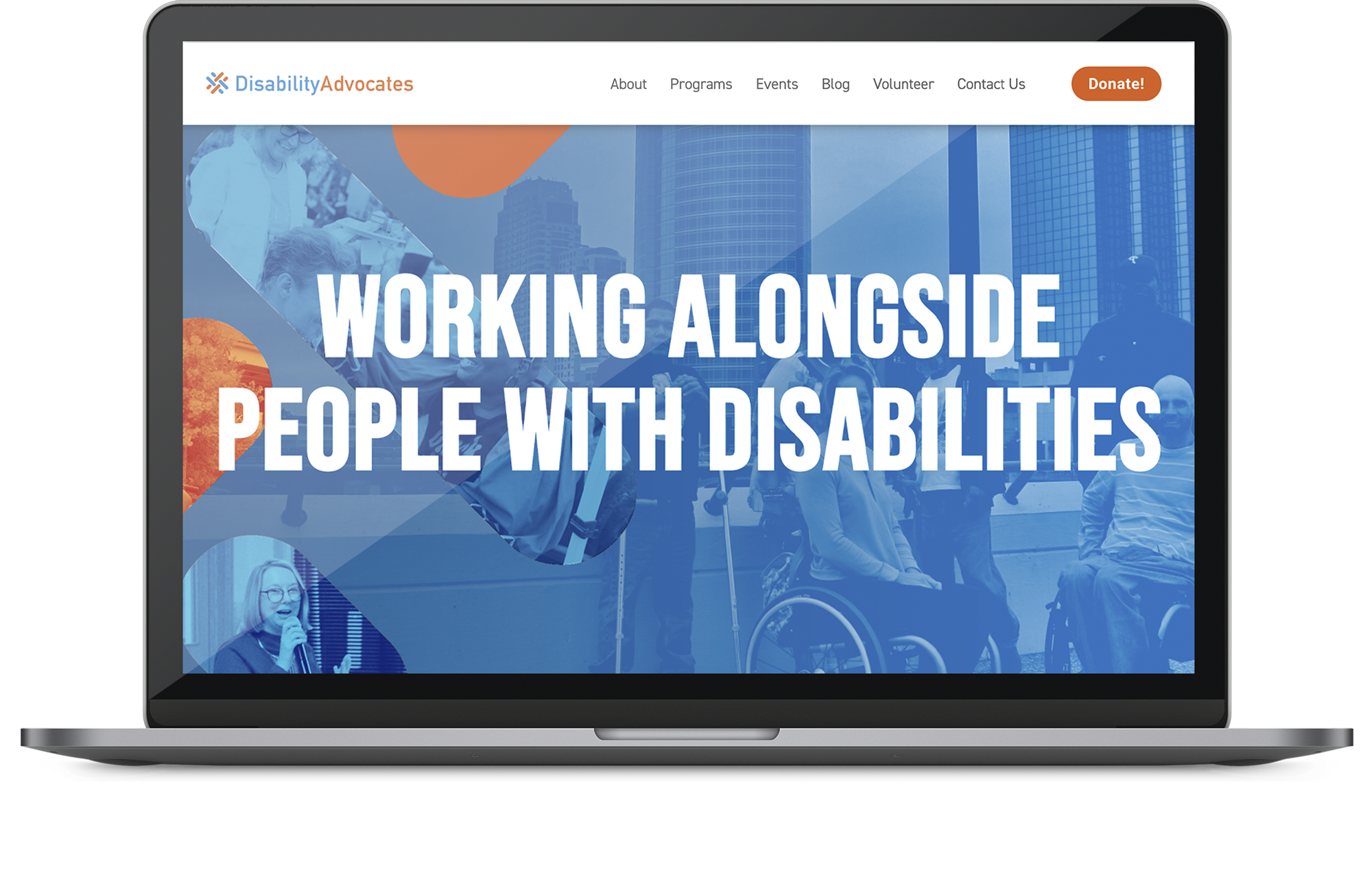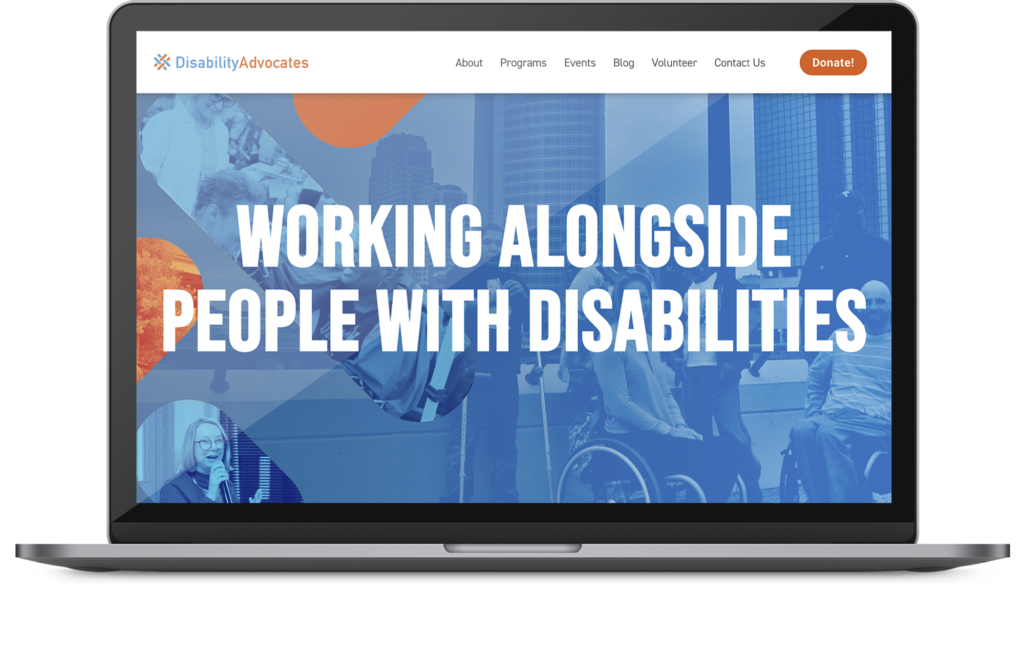 Helping people with disabilities gain control and autonomy over their lives.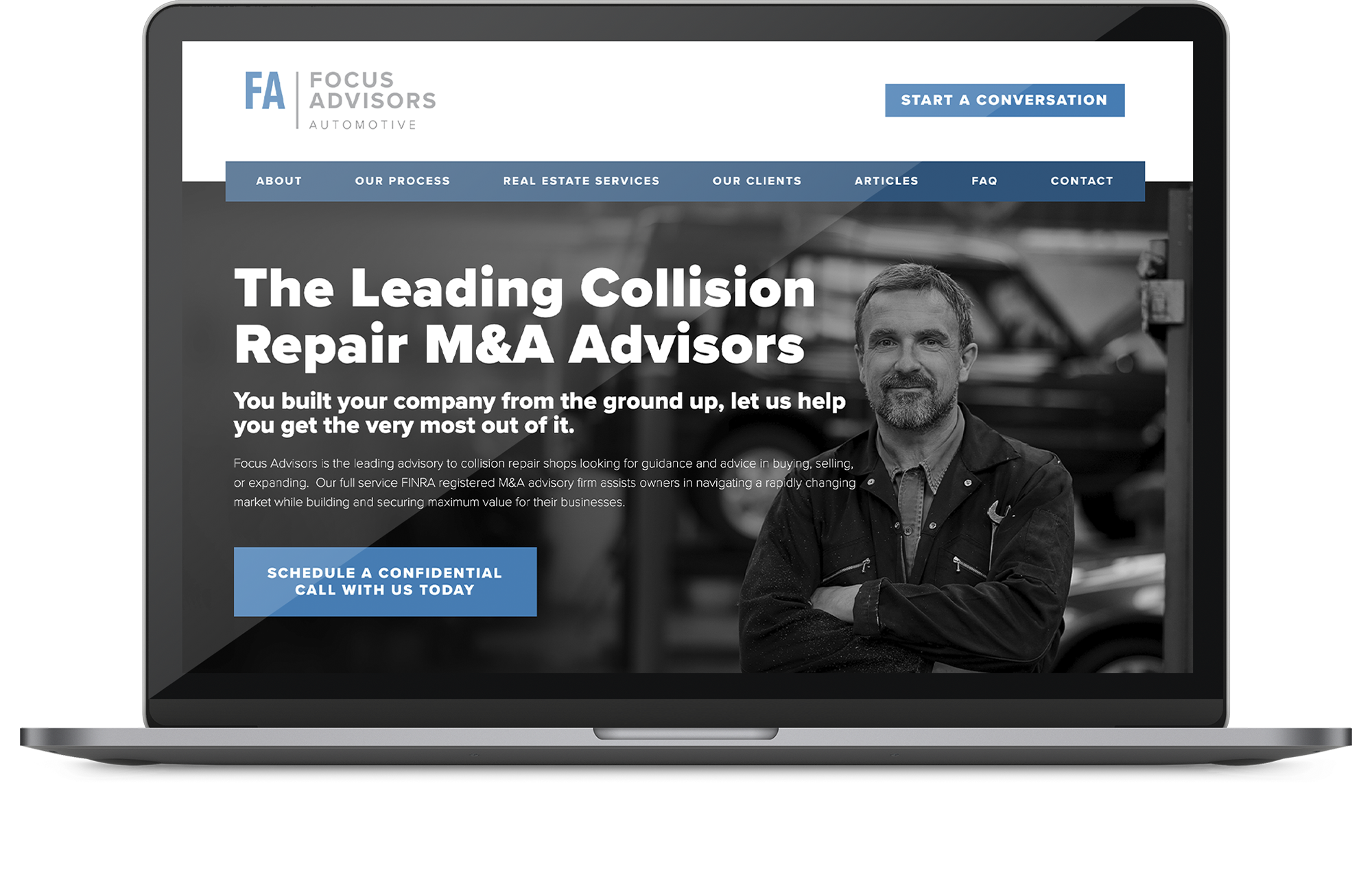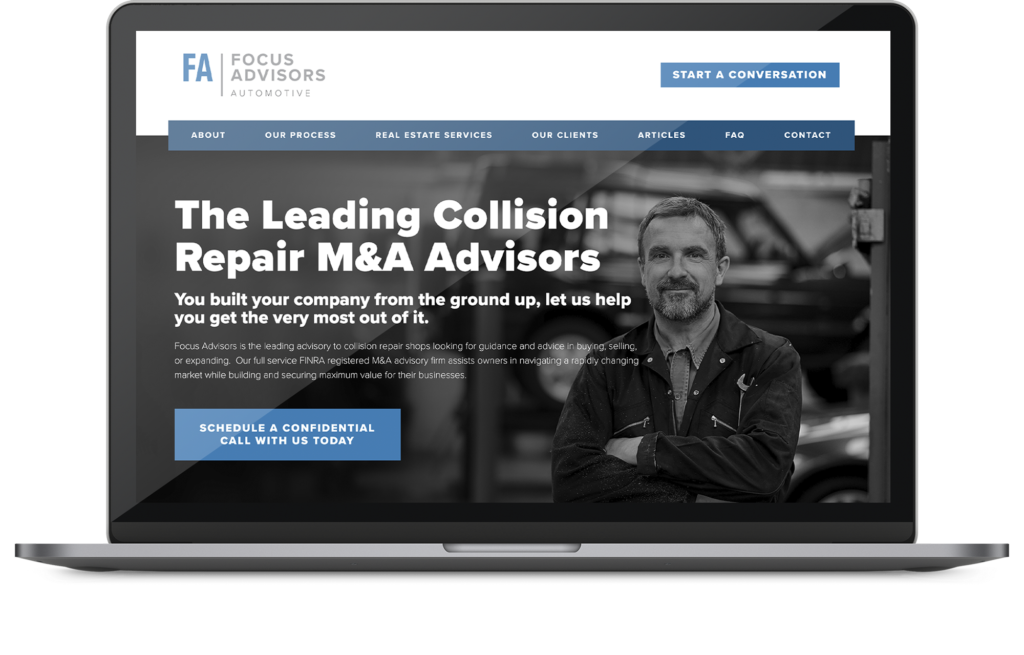 The leading advisory to collision repair shops looking for guidance.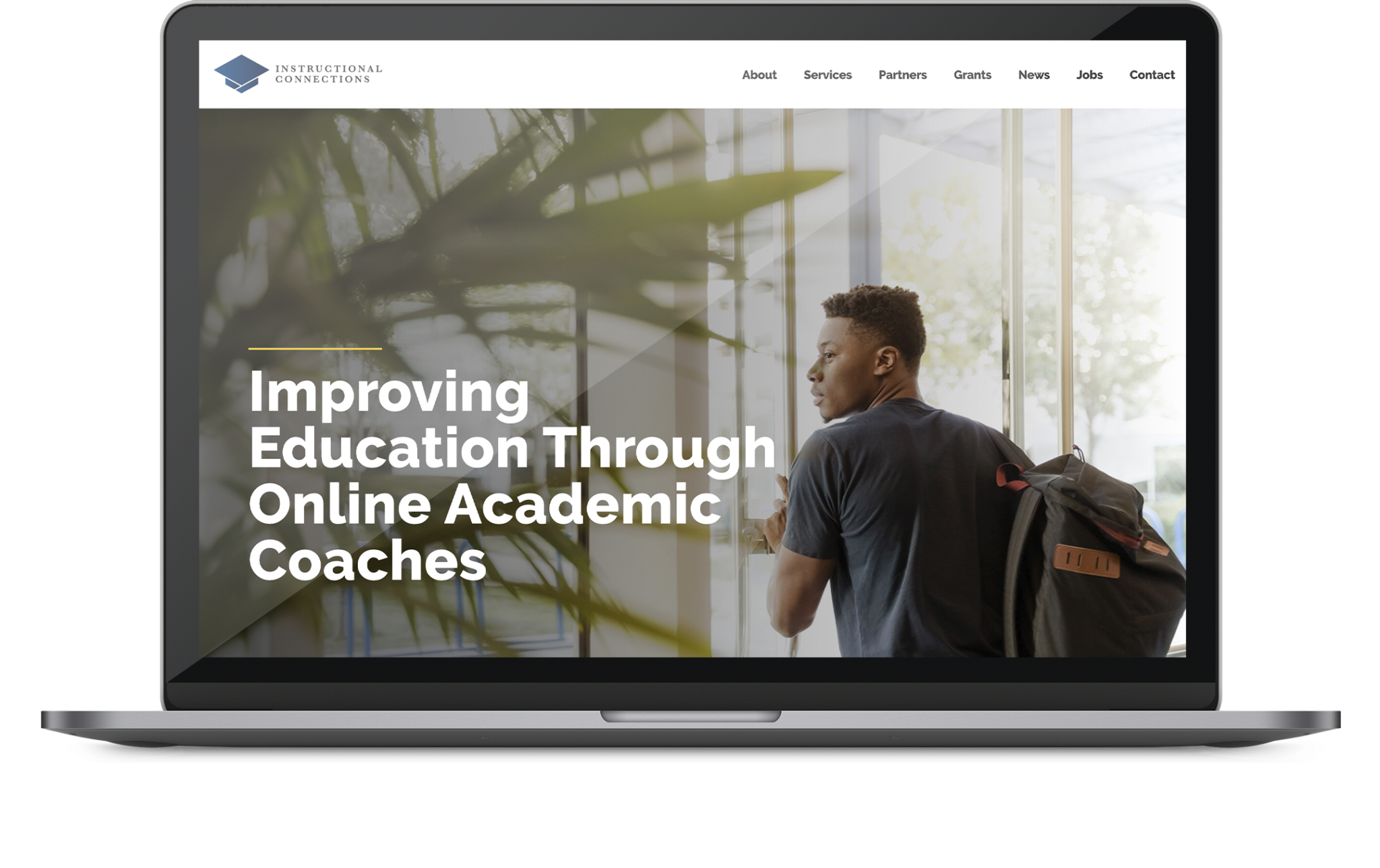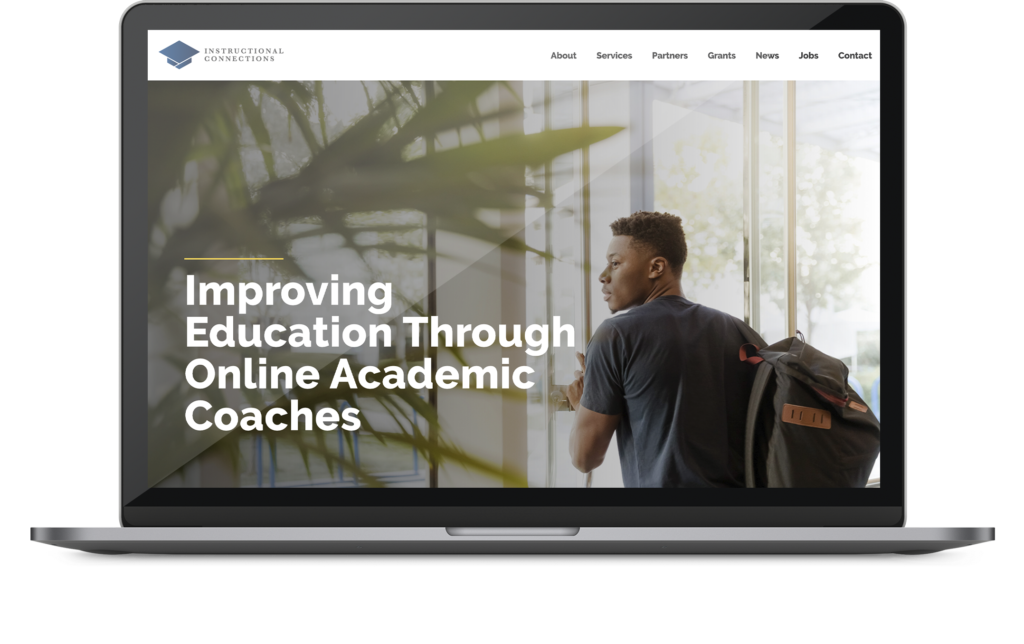 Instructional Connections
Improving Education Through Online Academic Coaches
Why is Great Web Design in Fort Wayne Important?
Not having a website is a terrible option, but creating a shoddy website isn't much better, frankly. A poorly designed website just won't show up on search engines results pages, won't keep users engaged, and won't convert those potential customers into clients. A cumbersome or mediocre website will just send your customers away frustrated, which is just as bad as never being found. In fact, over 70% of customers admit to judging a small business based on its website.
Your brand needs a website, but it needs the RIGHT type of website for your goals, industry, needs, and preferences. To achieve that, you'll need a web design company that can see your website as a part of a bigger marketing picture.
What's the Right Type of Website or Web Design Then?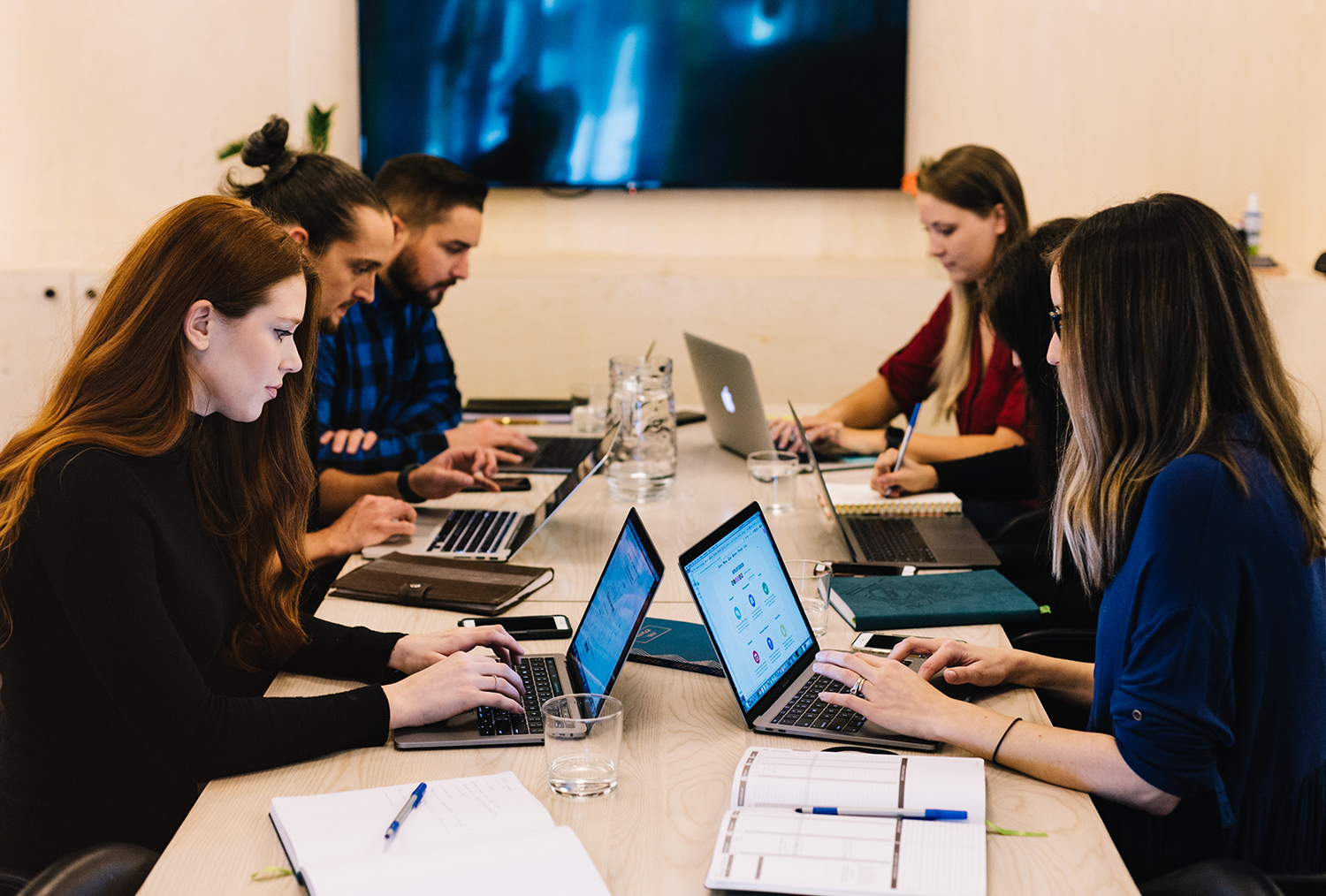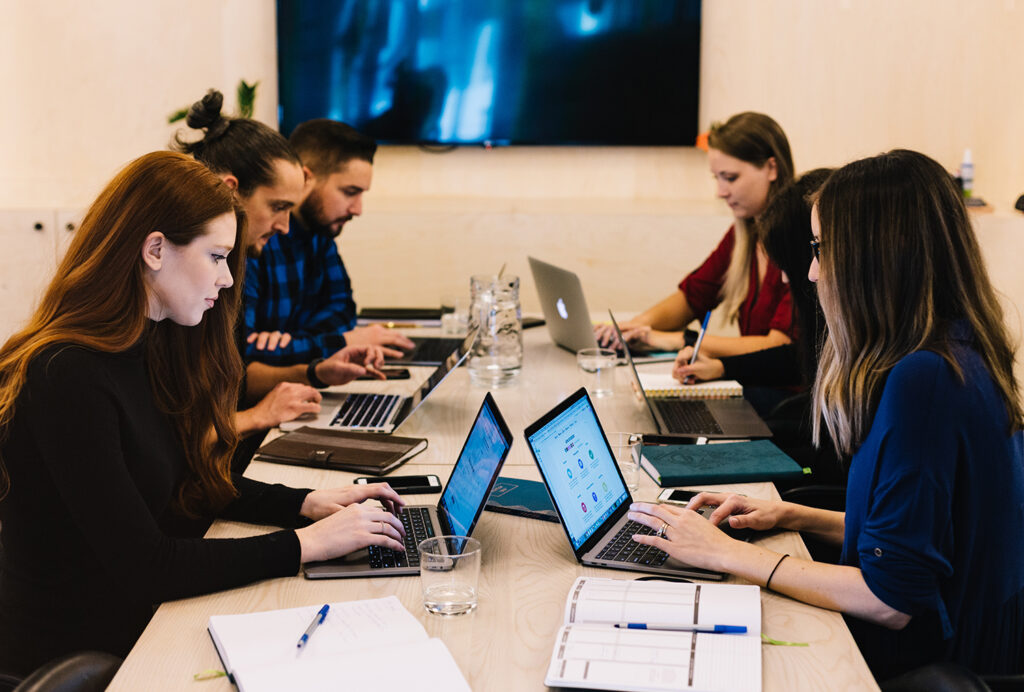 Your Award-Winning Fort Wayne Web Design Company
If you want to attract qualified traffic and convert website leads, you need a website that is:
Designed to Rank Well on Search Engine Results Pages (SERPs)
Filled with Useful Content for your Customers' Questions
Filled with Useful Content for your Customers' Questions


Unicorns in the Web Design Industry
Rest assured that our sites make it easy for your customers to complete a sale and can be set up to function as an online store, if that's what your brand needs.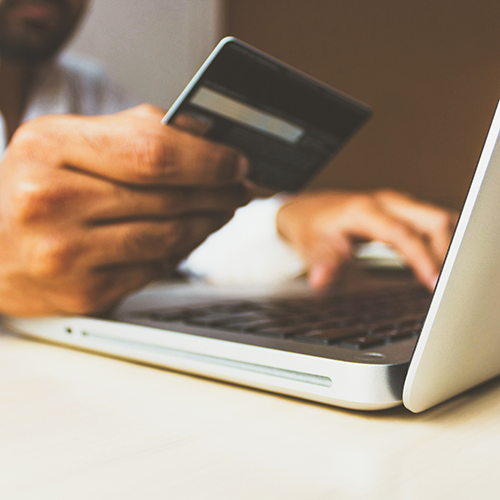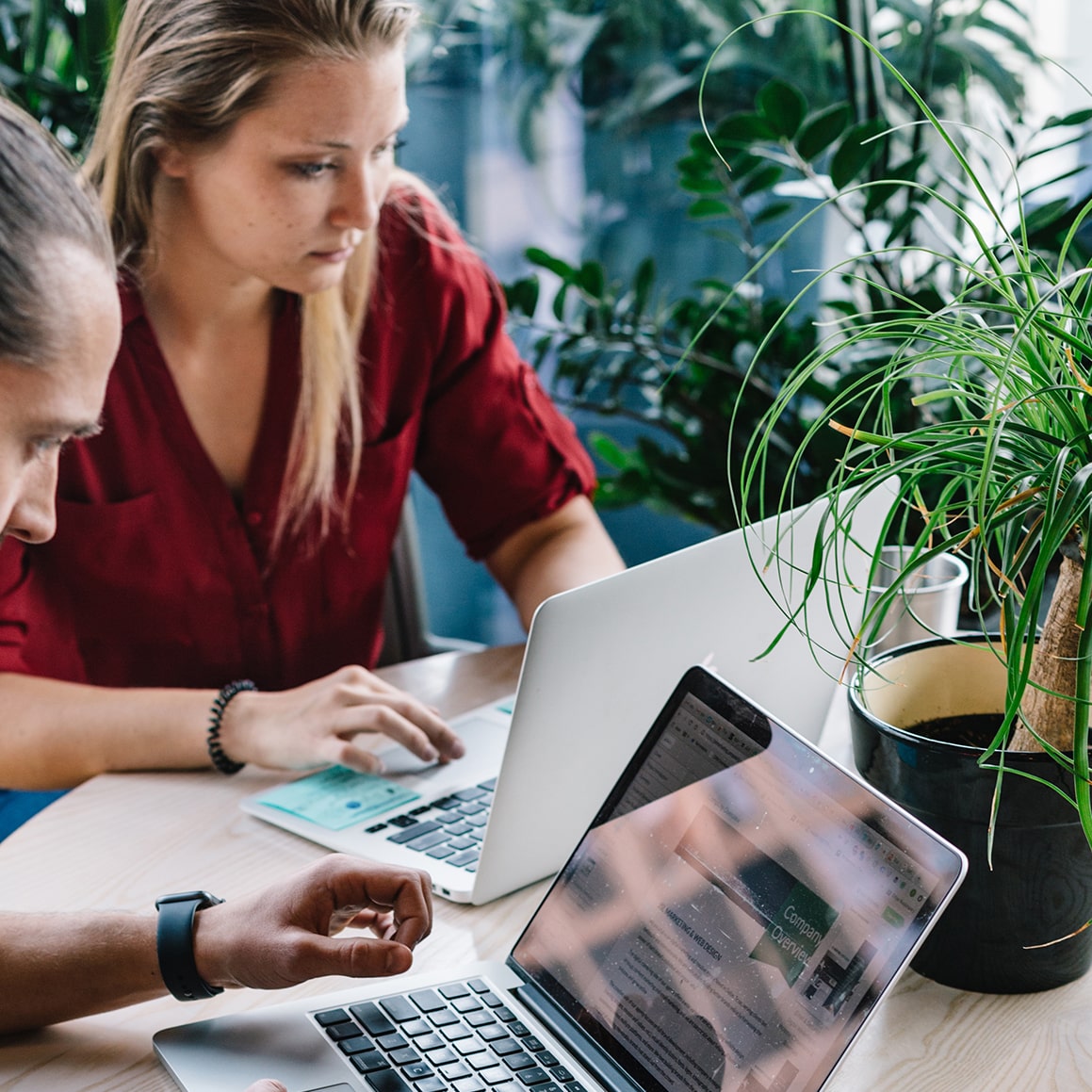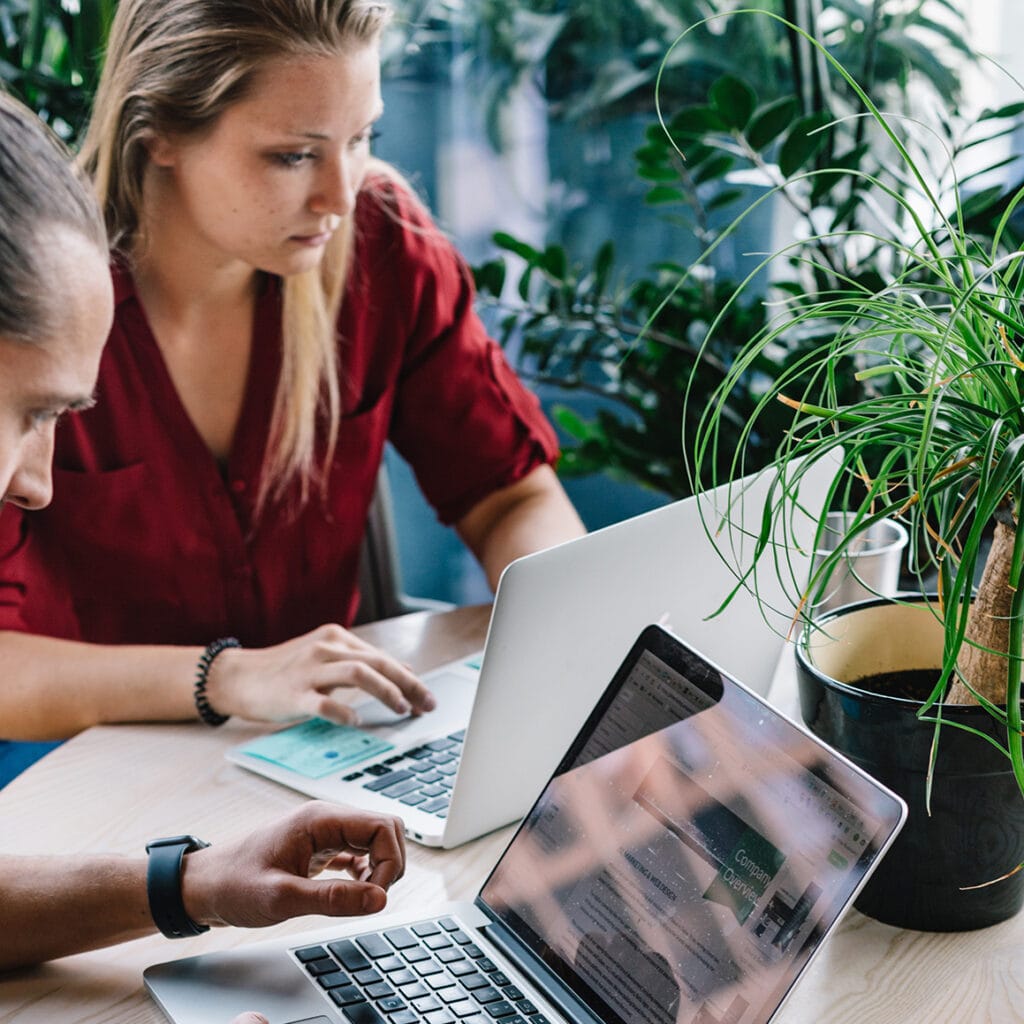 Google Analytics Cohesiveness
Google Analytics lets you keep track of your website's performance and digital marketing effectiveness so that you know you have a profitable website. This software lets you know which pages visitors are seeing, where they're coming from, if they're using mobile or desktop, their demographics, and their behavior when on your site. This is extremely useful for search engine marketing and helps us know what pages of the site are performing and which ones need to be adjusted for better results.
Security and SEO blend together with simplified hosting to make sure that both you and your customers are protected. Stuff happens out on the world wide web. Trust your website's security to us.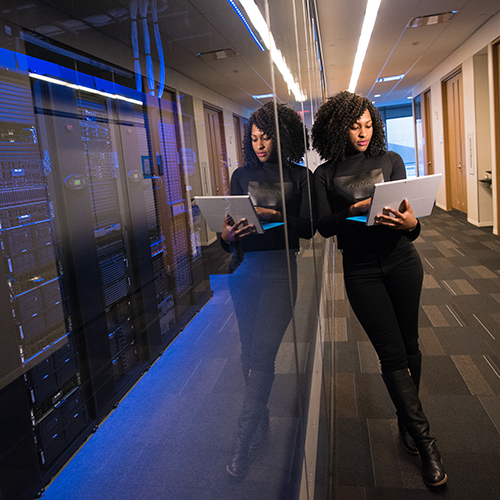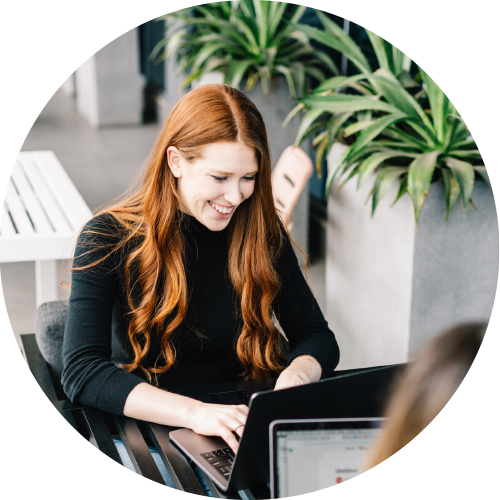 Tailored WordPress Building
Your new website will come built on the world's most common content management system, which means your website will be compatible with Google's frequent updates. (And as search engine marketers and web designers, trust us when we say that Google updates FREQUENTLY.) WordPress also comes with a wide array of themes and plugins, which means we can find EXACTLY what you need for color, design, lay out, and site structure.
Trust our technical experts to make sure that the foundation of your website design is running perfectly to create more interactive and tailored aspects of the site. Our coders have you covered, whether your site requires HTML, CSS, or another programming language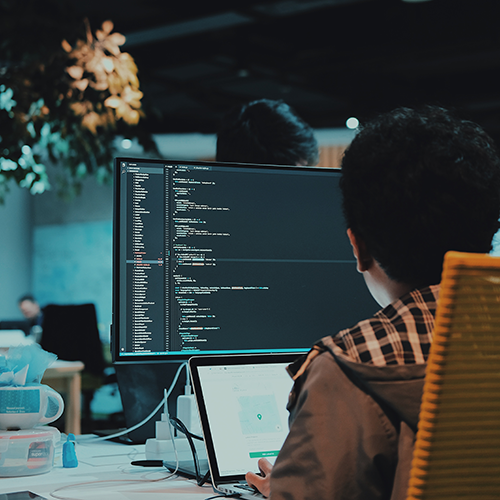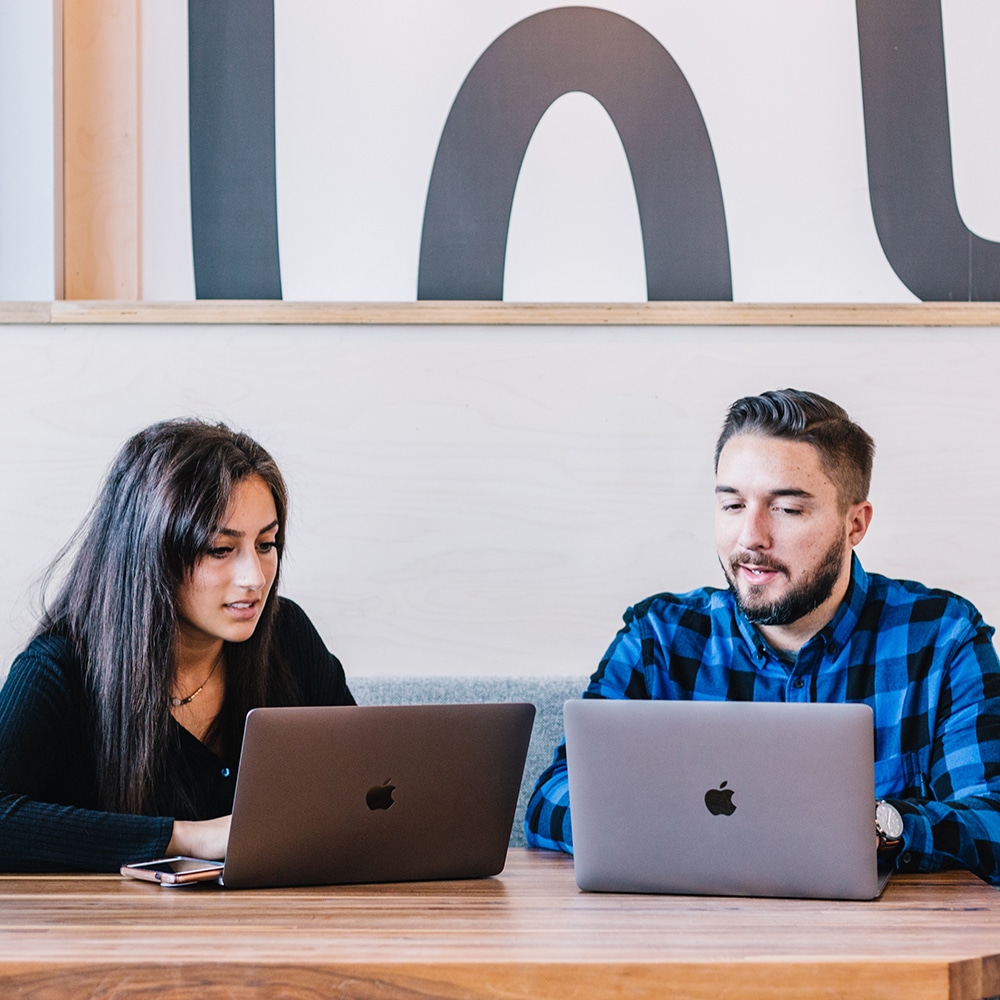 Third Party Compatibility
Do you have another business need not covered here? Our websites are built to be adaptable to your situation. Depending on what you need, we'll work to make sure it's compatible with the site at launch, whether that's a scheduling service, a chatbot, a review request system or some other special consideration.
Our process is also set up to be easy and hassle-free for you!
Fort Wayne, Indiana Web Design
Though each client project is unique and has specific needs, goals, and requests to incorporate in, we always follow our seamless web design formula below:
Phase 1: Prep & Learn the Goals of Your Web Design Job
Do you need this website to function mostly for e-commerce? What industry is your business competing in? Do you have an existing website that just needs a facelift? What products need to be promoted on this website? What call to action will be on this site?
This stage lets our UX/UI developers and SEOs understand what your business needs from its web design job and helps us plan accordingly!
Phase 2: Research & Strategize a Solution for Your Web Design
The planning and prep from Phase 1 come to fruition in Phase 2. We take your specific objectives and needs and customize your project timeline and milestones accordingly before moving onto the actual build of your site. This includes the content that will be on the website, a rough blueprint of the website's design, and a site map.
Your website needs are unique and we make sure you aren't getting the same cliché website template with different colors and fonts: you're getting a search engine optimized, mobile friendly marketing cornerstone, complete with the tailored project plan to match. We pair your business expertise with our digital marketing and web design skill set to achieve excellence, whether you need your website for lead generation, client education, or e-commerce.
Phase 3: Develop Your Web Design Job to Perfection
Front end developers, SEOs, web graphic designers, and content writers work in tandem to make sure that your website is built to fire on all cylinders. Just as a new car needs to have beautiful design, a comfortable interior, and a powerful engine, your website needs to perform in several different arenas. Our interdisciplinary team makes sure that you have beauty, security, SEO, adaptability, and a cutting-edge coding foundation as they develop your new website.
The result of clean coding, beautiful design, functional SEO, and the latest security standards is a website that stands head and shoulders above your competitors, delivered on time and on budget!
Phase 4: Final Approval, Testing & Launch of Your New Website
Our team works closely with you throughout your project to incorporate your tastes and preferences into the look and feel of your site while still maintaining high-quality coding and search engine optimization.
In Phase 4, we submit the final product for your approval, and then launch your new and stunning website! Rest assured that, unlike other web designers, we don't just give you "what you get." We make sure that your revisions and requests are paired with our technical and visual expertise to produce a website that you can rave about.
To make sure that everything is performing as it should, we test your website on multiple browsers and then QC the site from the end user's perspective on laptop, mobile, and tablet to guarantee perfection. In the days after site launch, we'll be on standby for any necessary edits or adjustments. After all, a website is a living organism and our team will be close by to help immediately after launch.
One of the Highest Rated Fort Wayne Web Design Companies – Find Out Why!
More than Just a Fort Wayne Web Design Company
Designing that dream website is only just the beginning, we're happy to build you a website and let that be it, but we're also happy to continue to maintain and service it after launch. Broken links, 404 messages, title tag issues, and formatting problems will happen on any website, as the web is always changing, and having our team continually monitor and improve the site is an option a lot of our web clients choose. Additionally, any business will have employee turnover, products added or dropped, and locations closed and opened and we recommend additional web maintenance to make sure those changes are reflected digitally.
Then there's the issue of other growth opportunities:
Contact JSL Marketing & Web Design
Do you have some ideas about how you want that new website to look? We'd love to hear them!
Call us at 877- 514- 0276 or fill out the contact form below! We can't wait to work with you to bring your web design vision to life!
Oops! Something went wrong while submitting the form.