United Megacare came to us needing a website with a beautiful soul to match their organization. We wanted to not only showcase their brand, but also all the good they are doing in the world. Their website needed to be highly informational, organized, yet interactive and modern – with video, visuals, and animations – all meant to draw the user in and let them experience the organization through their screen.
Exciting And Modern Design
We felt honored to be a part of this web design process, and loved the end result – a modern, colorful, yet clean website that beautifully utilizes their brand, style, videos, and images.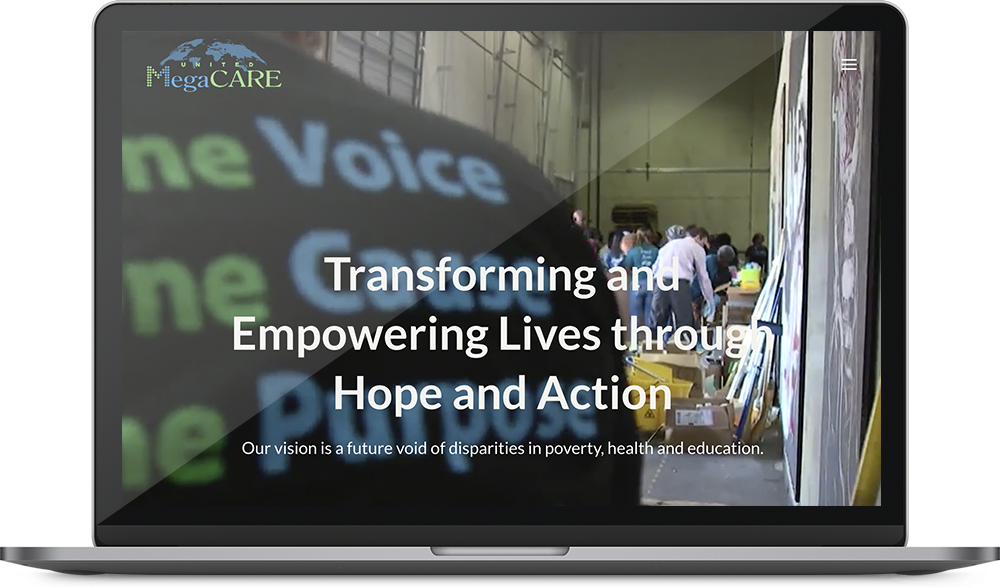 Of course, even more than enjoying the process, we wanted to make sure the website for United Megacare delivered great results in the future – and it sure does! But don't take our word for it, look for yourself below!