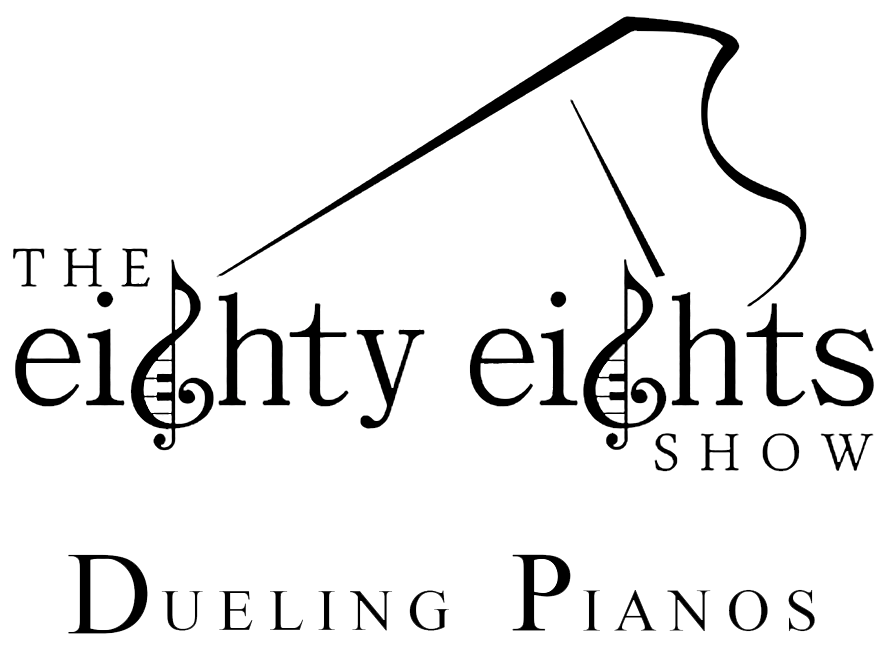 The Eighty Eights Show is a traveling duo of pianists who offer personalized entertainment during private and corporate events.
The objectives that The Eighty Eights Show had in mind when they first got in touch with JSL were primarly two: firstly they wanted their website to appear modern and corporate-oriented, and, secondly, they were eager for it to be more easily navigatable. Luckily that is what JSL Marketing & Web Design does best.
The content on their previous website was lenghty and aesthetically outdated, and in 2020 having an outstanding online presence becomes fundamental for most businesses. For these reasons JSL gladly helped The Eighty Eights Show boost their digital outlook while meeting their needs and design preferences.
A functional navigation is essential for any modern website, especially for those with a high volume of content. Unfortunately, The Eighty Eights Show's original website was not meeting this important standard.
The organization of the links in the navigation bar was redundant and condeluted: reduntant because different links were redirecting to the same page but on different paragraphs; condeluted because other links on that same navigation were instead taking the user to whole new pages with either little or too lenghty content.
The JSL team created a strategy to facilitate the navigation throughout the website and greatly improve its overall look.
To reduce the scrolling caused by the amount of information included on certain pages, we purposely placed sections which act like slideshows of content, reducing the space occupied by it. Fonts and colors are consistent with the previous branding but are used to create a clear hierarchy of information, making the content easy to read and find.
The JSL team decided to create a design based on alternating tilted sections of different colors and backgrounds to give more character to the site while allowing the content's layout to be structured yet not monotonous and dull.
We used full-lenght images to add additional splashes of color and emphasize the partitioning of the content. The vibrancy and liveliness of the colors and the way they organically interact with graphics, textures, and images, accurately embodies the engaging nature of the business while asserting professionalism.
The subdivision of the website into colorful sections, emphasizes the partitioning of the content.
A recurring issue with dated websites, especially those in need of rearranging a fair amount of text, is the little consideration they have for mobile responsiveness. The interactions among the visual elements on The Eighty Eights Show's new website were readjusted page by page, to make it fully accessible from smaller screens including tablets and smartphones. Because of these adjustments, the scrolling was significantly reduced not only from its previous version but also from its newest desktop version.
Contact JSL Marketing & Web Design!
Let us know what services you're looking for!
Oops! Something went wrong while submitting the form.