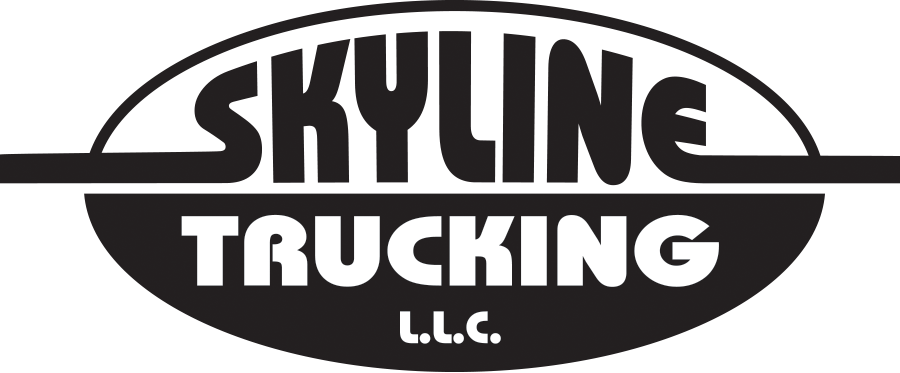 Skyline Trucking LLC, is a Grand Rapids based, medium sized transportation company.
Beginning in 2008, they made a point to prioritize family and their drivers. They believe in the value of people and they work to consistently show this through their practices and in how they treat their drivers, customers, and their employees.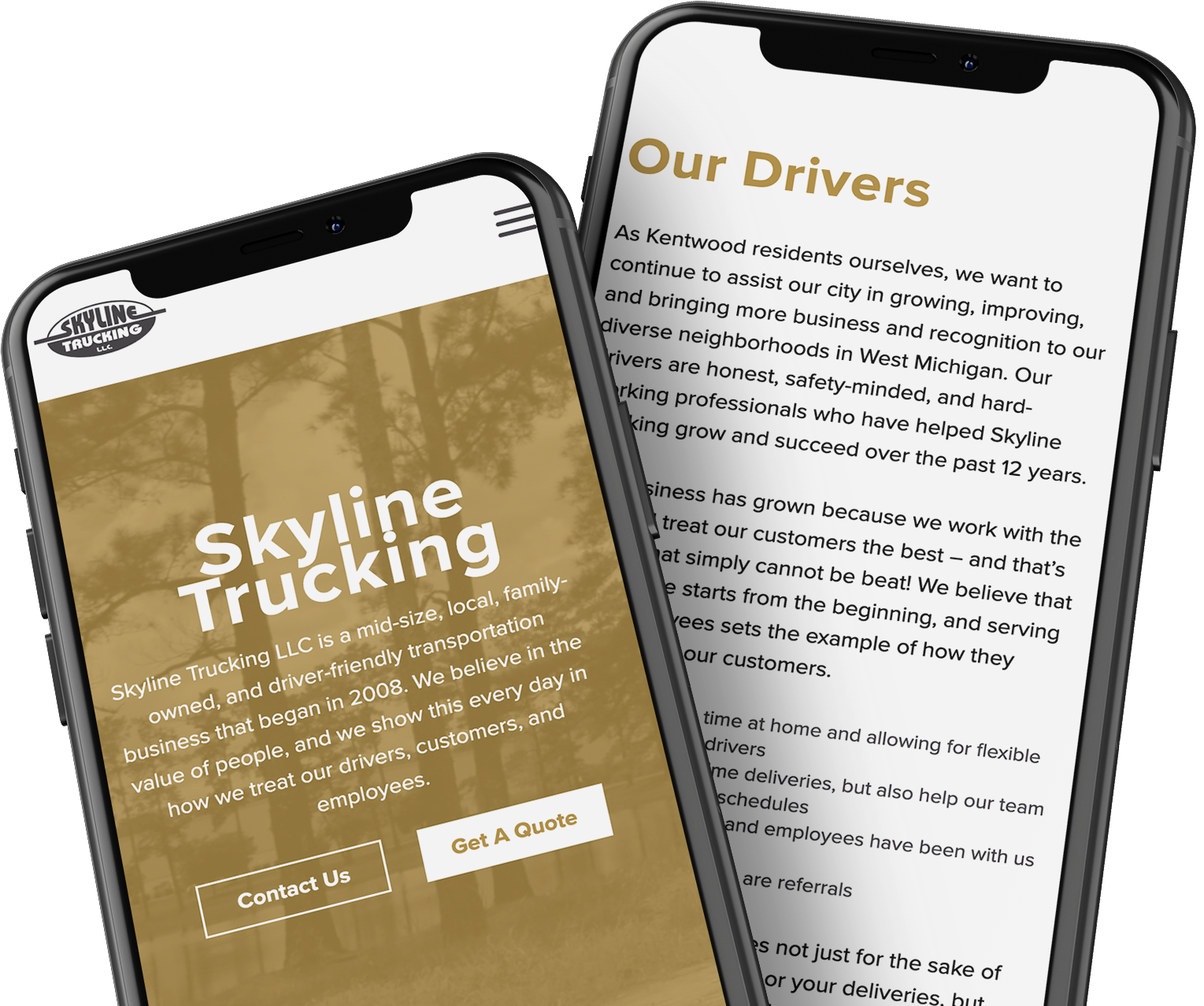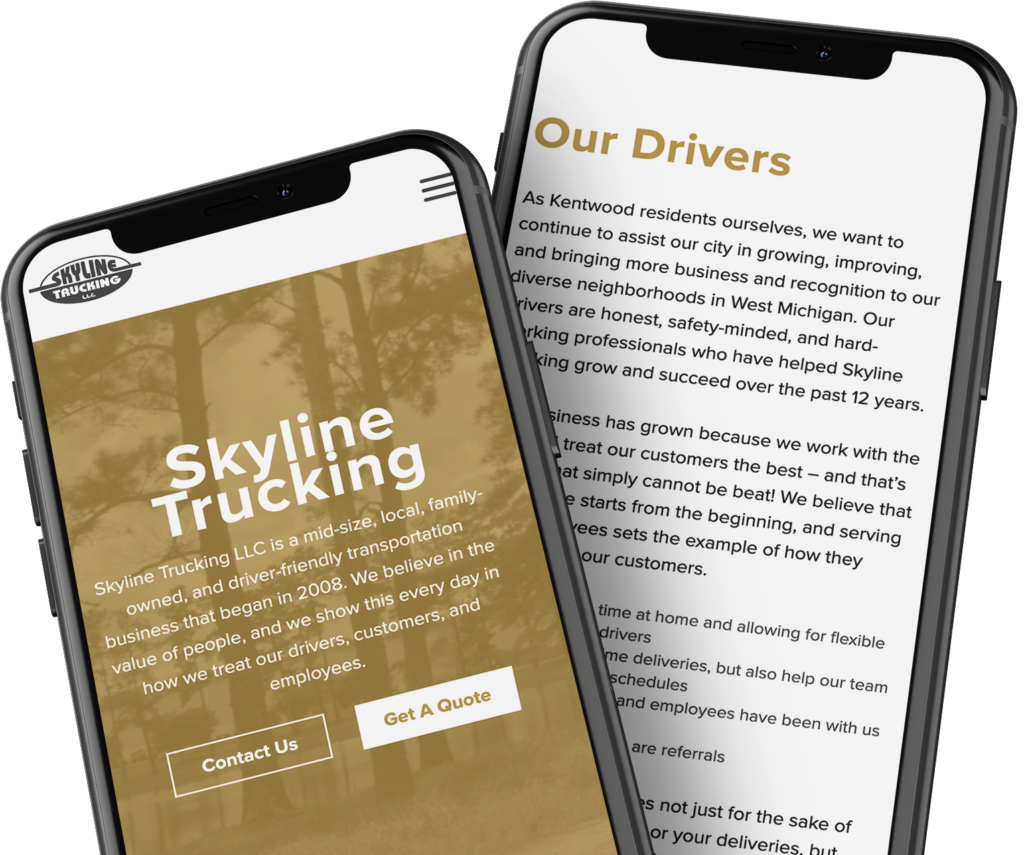 Skyline Trucking LLC came to us with a clear vision and an established reputation, but they needed their messaging and website design to match.
Their content appeared disjointed in some places and inefficient in others. Their web design, though it had a good basic structure, was a bit outdated and needed an update to help bring their design into 2020.
Skyline Trucking not only needed an updated website but updated copy to accurately showcase what they do, why they do it, and what makes them different from the other trucking options in West Michigan. Luckily, JSL Marketing greatly enjoyed taking their existing content, researching what their competition was doing well, and bringing together both aspects to reflect Skyline, their history, and their values.
After meeting with the client to learn about their content preferences and any industry verbiage to implement or avoid, the JSL team wrote fresh content, supplementing and expanding upon their current copy, and designed their clear, modern website around it. The content team truly loved working with this client because of their strong communication and streamlined edit rounds!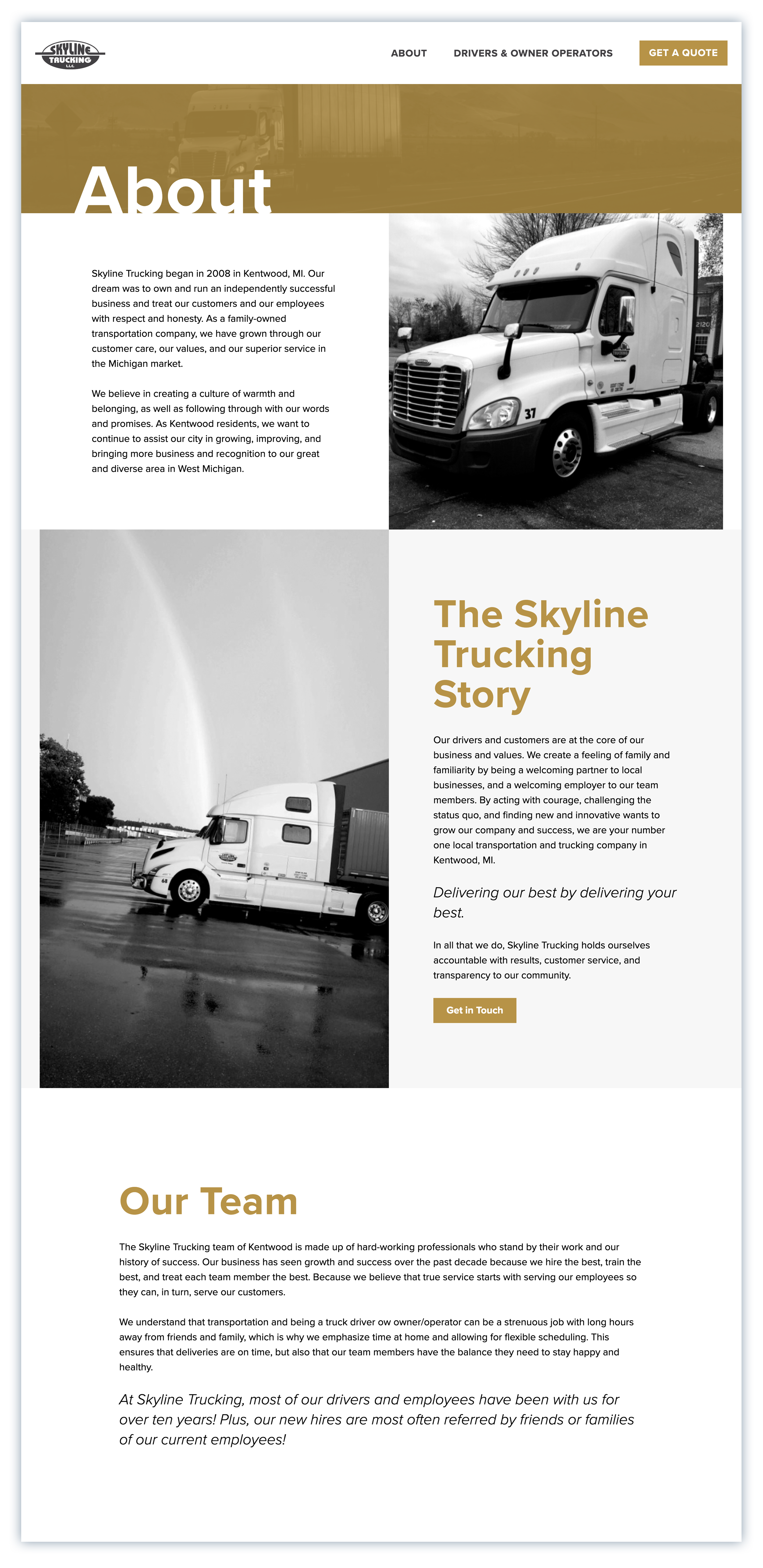 Skyline Trucking was a unique client. We were able to complete not only the content in record speed, but the design as well.
Clearly distinguished sections were designed to flow easily from one to the other cohesively and efficiently, making their content read easily and deliver their message clearly. Established branding colors lent themselves easily to the design to create a captivating and modern look with the potential to stay up to date for the next several years. Web designs that have longevity are the priority for JSL Marketing & Web Design. It's not about designing something that's trendy. It's about designing a website that matches the message and integrity of the brand it supports and creates the best value for years to come.
Contact JSL Marketing & Web Design
When all was said and done, JSL managed to create a website for Skyline in record speed. Between content writing, web design, and web development, everything was completed in one month! We have Skyline Trucking's stellar and responsive team to thank for our ability to match stellar design with fast turnaround for a superior result.
This type of diligent and directed work is what has earned JSL Marketing & Web Design award after award including UpCity's National Excellence Award for two years in a row.
If you want superior design on a fast turnaround, you want the JSL standard.
Oops! Something went wrong while submitting the form.