 Commercial Photography Grand Rapids MI
When you need the best Grand Rapids product and corporate photography and videography, turn to JSL Marketing & Web Design! We're right in Downtown Grand Rapids and would love to meet up!
Choose the Best Photography and Videography Grand Rapids Offers for Your Visual Needs
There are a lot of great cities in Michigan, but Grand Rapids might just be the best (actually, no, we KNOW it's the best). GR has outstanding restaurants, attractions, and, of course, breweries.
However, while the beer and furniture scenes might have earned Grand Rapids its time on the national news, we also boast some amazing Grand Rapids photography and videography locations in town and around West Michigan.
However, photography is more than just capturing images. If you're a business-owner, it's about using those images in a way that compels your customers to act. Your corporate photography and product photography shots need to be used to further your business goals wherever they're displayed, whether that's on social media, your website, or in email campaigns.
A picture is worth 1,000 words, after all, so it's imperative that you're doing more with your photography and videography in Grand Rapids than just taking pictures to take pictures.
Luckily, our Grand Rapids commercial photography specialists have you covered. If you need stellar and compelling web visuals, turn to Grand Rapids-based JSL Marketing & Web Design for all your creative needs!
We were born in the Mitten State and would love to work alongside you on your next Grand Rapids photography or videography shoot!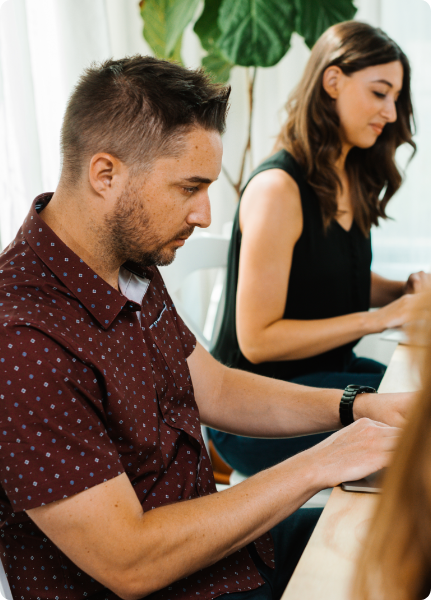 Get a Quote for Grand Rapids Photography
When you need an industry-recognized Grand Rapids photography expert, turn to JSL Marketing & Web Design!
Professional & Local Commercial Photography Grand Rapids MI
You need compelling visuals to properly promote your products and business in today's commercial environment. Your customers have unprecedented access to visuals, whether through social media, Google Images, e-commerce, or YouTube.
That's great news for your business: one study found that high-quality images of products are a big factor in purchasing decisions for about 67% of customers. Using high quality images or videos of your locations, products, team members, and services can drastically increase e-commerce revenue, product sales, customer trust, and customer familiarity with your business.
However, it's not just as simple as taking pictures or shooting a quick video. The study also noted that high-quality images had the greatest impact on sales decisions. While we'd love to tell you that you can just snap a few pictures with your old iPhone 5, that's not going to get the best results.
Professional Photography & Videography Equipment for Professional Products
To achieve those increased checkout rates and customer satisfaction rates, your photography and videography in grand rapids MI needs to be on point. That means quality lighting, impeccable angles, consistent branding, and targeted messaging that conveys more than just a picture.
Plus, demanding commercial photography, especially in a business environment as competitive as Grand Rapids, requires specialized digital equipment and skills. Think advanced cameras, specialized lens, and particular post-shot editing. Check out our own Instagram to see what we mean!
Unfortunately, an Instagram filter and your iPhone's cropping feature just can't do what a professional product photographer or corporate photography specialist can.
We not only have the commercial photography and editing skills to take fantastic pictures – we also have the marketing mindset to take those pictures to the next level and actually make them work for you.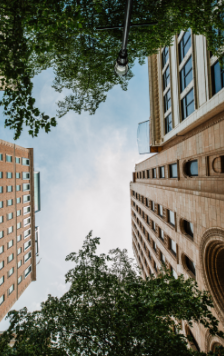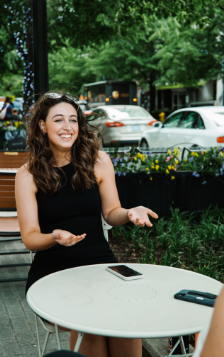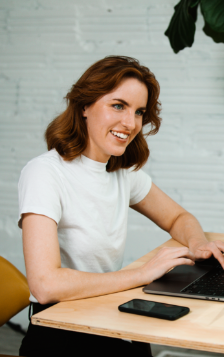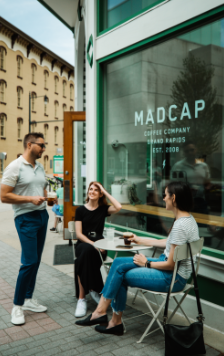 More than Just SEO, JSL Web Design is a Full-Service Grand Rapids Digital Marketing Agency
Photography is one part of modern-day marketing, but our team is filled with digital marketing experts with experience in every facet of marketing! From creating effective paid media and SEO strategies to crafting expert and resonant content for your users, JSL Marketing & Web Design is your one-stop shop for all your marketing needs.
Commercial Product Photography Grand Rapids MI
​If you sell online, your web-based storefront serves as your brick-and-mortar store.
Your online images let your customers judge the quality and look-and-feel of your products before purchasing, just as if they were at a physical location.
While product photography is great for e-commerce, our photographers can do more than just take pictures. Our team might suggest additional options to generate better e-commerce conversions for you, too.
The team at JSL Marketing & Web Design in Grand Rapids is here to make sure that your customers can get all the information they need from the professional product photography we offer.
Our Product Photography Experts Will:
Optimize your product photos for both mobile and web-based viewing
Make sure these images match your existing branding
Display multiple angles and examples of products
Use high-end, professional equipment to get the quality shots you need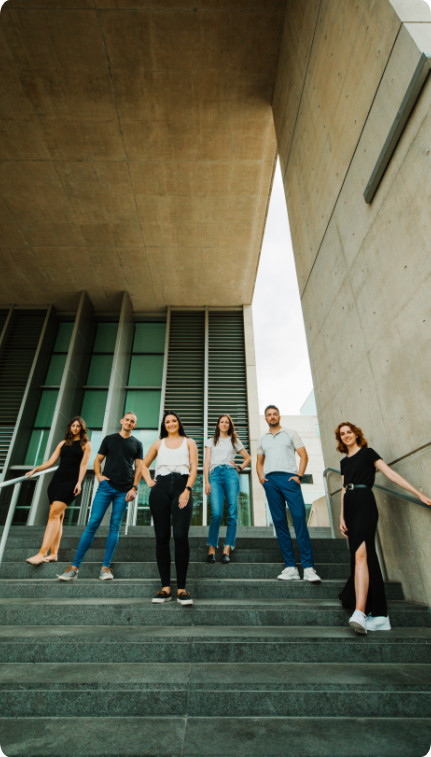 E-Commerce Is More than Just Photos and Videos…
​Take informative product descriptions for instance These are another great tactic to use to help customers click 'Check Out' on your website.
Our team can help write that description, as well as alt text, and work with you to make sure your site is search engine optimized. After all, it's hard to check out from a website you can't find on Google. And while we're at it, we might also discuss how we can add the right quality and quantity of product reviews to entice those e-commerce visitors to buy through strong reputation marketing.
This sort of full-service comprehensive marketing approach lets our team do more than just take pictures for an e-commerce site. It lets us create a marketing strategy that's greater than the sum-of-its parts!
Of course, not every business operates just a digital storefront…

Corporate Photography in Grand Rapids MI
Many brands need descriptive pictures of team members and physical locations for their web presence. Since we have team members living in Downtown Grand Rapids, we can send our experts to your business to get an idea of the best way to take and utilize your imaging. This on-scene photography helps us better understand your business, the photos we'll be taking, and what you need from our photography or videography services.

High touch, very personal, knowledgeable team. They didn't just sign me up then forget about me. JSL regularly follows up with me to see if I have any questions. I LOVE THAT! While I've been with them for less than a year, I have noticed an increase in my leads and see progress being made in the right direction.
See What We've Done for Our Past Clients…
Each of our clients are different, which means we learn something new each and every day (it's what keeps us young). But we also have the experience and expertise in web design and digital marketing that makes us your sure-thing (it's what keeps us wise).
JSL Ranks Amongst the Best at #1
From web design and branding to SEO and digital marketing, we're experts in these areas and we have the awards to back us up! Over the years we've accumulated quite a few design & marketing awards, but we don't stop there. Our team continues to innovate and improve, enabling us to reach new heights for our current and future clients.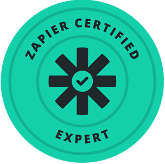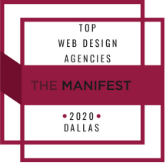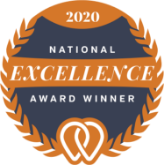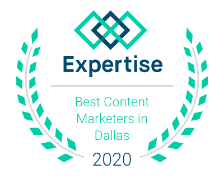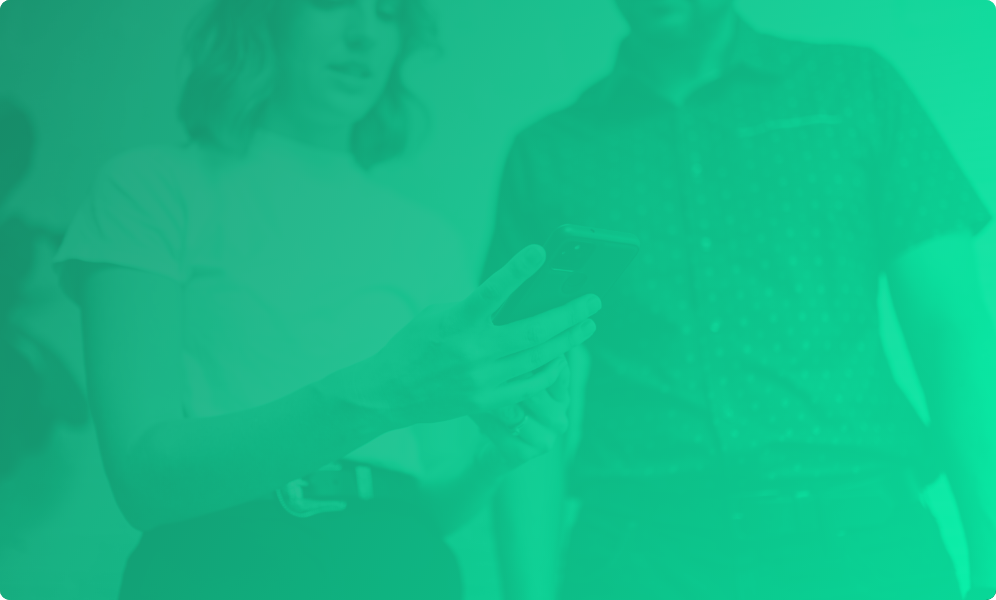 Take Pictures Worth a 1,000 Words Today with JSL Marketing & Web Design's Grand Rapids Corporate Photography
Do you have a new product to add to your website? Did you open a second location that needs better promotion? Are your employee headshots a few years old and out of date? Call us today at 877-514-0276! Or, fill out the form below and one of our commercial photographers will be in touch shortly!