Dallas Branding & Design Agency
Looking for an exceptional Dallas branding agency? Or a trusted graphic design or logo design company in Dallas? Call JSL Marketing & Web Design to start your project!
Branding, Logo, & Graphic Design in Dallas
Close your eyes and think of the largest companies in the world. Picture those multibillion-dollar players who dominate business news headlines – from here in Dallas to Wall Street and beyond. McDonalds. Nike. Apple. All these companies know that consistent logos and branding are important and working with a trusted design or branding agency in Dallas is paramount.
Clearly, these mogul giants are well-known, not only in their industry, but around the world. The Golden Arches. The Swoosh. The Apple with a bite missing.  Each of these companies have exceptional and crystal-clear branding you can instantaneously visualize or recognize. Now, of course, you're not as big as McDonald's (yet), but the point still stands.
Do your customers know your brand? Could they pick your logo design from a line up? Could they recognize your branding in Dallas? Would they recognize your competitors before they recognized yours?
If you're not sure of the answer to any of those questions, call JSL Marketing & Web Design ASAP! We're right here in Dallas and would love to talk to you if you're looking for a trusted DFW logo design, branding, or design agency!
See what we've done for our past clients...
Take a look at some of our recent Dallas branding projects here!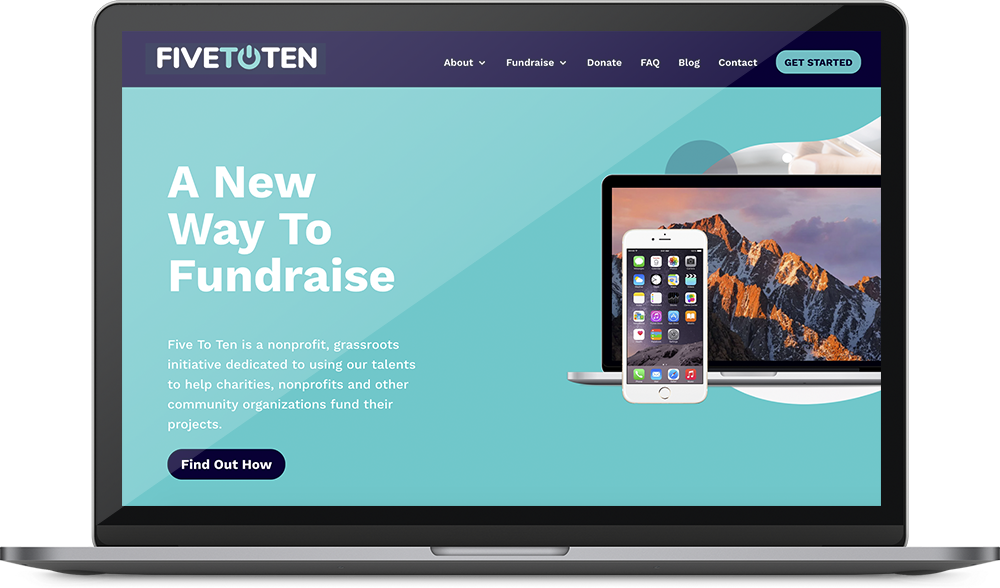 A Nonprofit,
Grassroots Initiative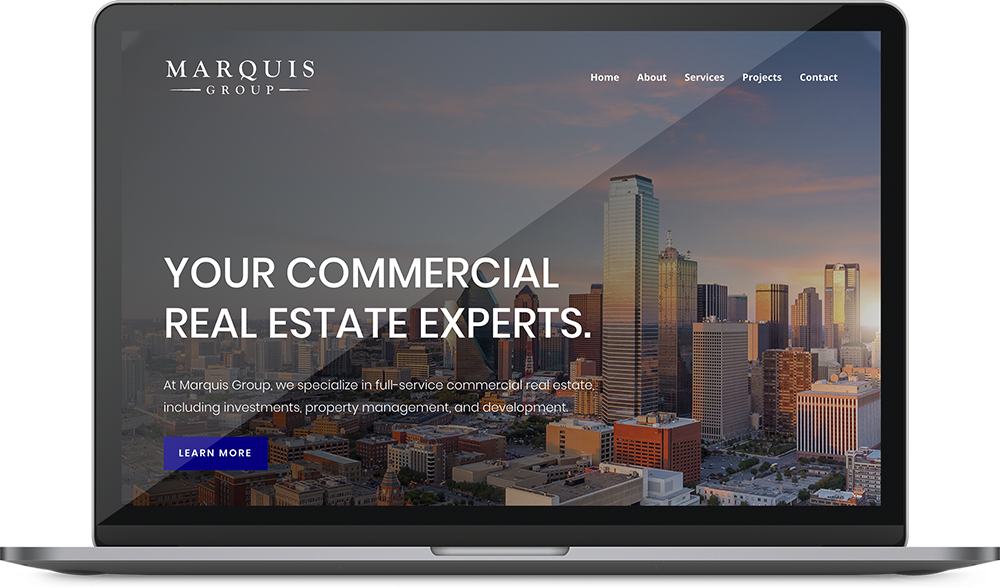 Commercial Real
Estate Experts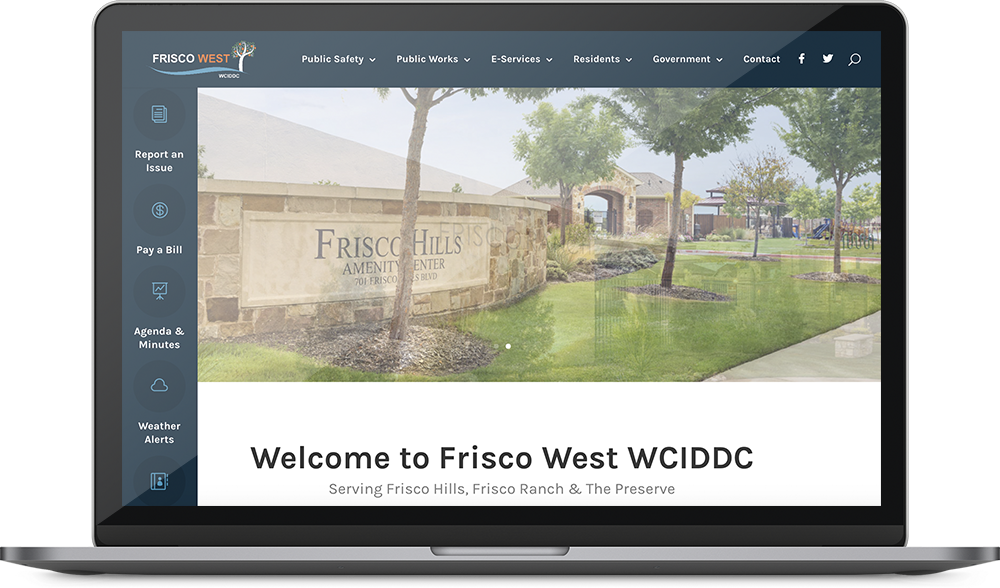 Serving Frisco Hills, Frisco
Ranch & The Preserve
Phenomenal Dallas Branding Agency & Graphic Design Services
Your business is unique so your graphic design shouldn't be cookie cutter! The whole point of branding, after all, is to make your business stand out and be recognizable! Depending on your goals and needs, we could recommend any of the following.
A redesigned and visually engaging website
An external promotion strategy
Regardless of what you need, it's important that your branding is consistent across all platforms, clean and professional, and represents your company in a way that you want to be represented. That's why we often recommend branding that is more than just designing a logo or changing the color on your website. Your customers want to recognize more than just your logo on your website. They also want to see that same branding in print materials, emails, on your social media, and even in the very tone and voice of the content they read.
We're happy to design an amazing and stunning logo for you, but that same branding can make every aspect of your marketing strategy even more profitable, if applied correctly across all mediums. Your customers will be hearing a lot about you; make sure it's all in the same voice and tone by consulting with our branding and messaging experts at JSL Marketing & Web Design.
Plus, our team KNOWS the Dallas Fort Worth area. If you're looking for a Dallas branding agency, you can give us a call and we'll be happy to meet up with you to discuss your needs in person or online. This approach really lets us know the tone and messaging of your voice, which is a critical component of our agency's branding, culture, and marketing.
Use a Top Dallas Branding Agency to Reach Your Marketing Goals
No two branding or graphic design projects are the same, so it's imperative that any design company in Dallas knows exactly what your branding goals are. Your branding goals may include:
Helping your customers recognize your business. When you stand out from the pack, customers know who to turn to. DFW is the seventh largest metro area in the US: make sure that your business stands out from the rest and rises above your competition.


Proving that your organization is top-notch and professional. A crisp, clean logo or trademark conveys a lot about who you are and helps build trust with your targeted customers.


Building a strong relationship with employees and customers alike. In the same way that colors and jerseys unite sports teams, good branding motivates and excites your team and customers.


Generating revenue through better-branded marketing efforts. Good branding helps make the content, ads, and webpages your customers see even MORE powerful and recognizable – meaning you get a better return on your investment (ROI).
Use a Top Branding & Design Firm in Dallas to Reach Your Marketing Goals
Love working with this talented group of people! JSL provides you with friendly, professional and top-notch staff that really knows their stuff!"
It's been easy to work with the JSL team. There has been true accountability and I'm very glad we chose them during our selection process. Thanks JSL for all of your hard work so far!"
Work With One of the Best Dallas Logo Design Companies for Your Next Project!
The process of receiving your logo and branding services, whether for social media, print, or web, is always stress-free and simple with JSL Marketing & Web Design.
You'll receive multiple versions of the final product, in .ai, .JPEG, PDF, and .PNG, so that you'll always have a scalable and useful version for future use. All of our custom logo design packages come with two revisions to make sure that you're receiving the best possible representation of your company, and at least three initial options.
You can also discuss your needs with one of our graphic design specialists, in person. We're based right here in Dallas TX! So, if you're looking for Dallas logo design companies, choose an agency that can meet you in person and present those logos to you in real-time! Close collaboration makes the branding and design process even more beneficial and we'd love to connect in person!
Ready to get started on your next logo, graphic design, or branding project and WOW the socks off your customers? Know that JSL Marketing & Web Design is ready for all your branding needs. Whether that's a new logo, a website facelift, or some other form of graphic design – we are here to help!
Please fill out the form below and one of our Dallas branding gurus will reach out to you ASAP!
Contact JSL Marketing & Web Design
Let us know what services you're looking for!
Oops! Something went wrong while submitting the form.