Village Jewelers approached us in need of a new, clean, and sparkling website to showcase their custom jewelry, diamonds, and gorgeous fine jewelry pieces online. We were able to be extra creative with this project which is something we always enjoy – and working with diamonds, precious metals and stones is always great too!
Sparkling And Professional Design!
We got to be original with this project and had a great time coming up with a solid design that will show both who they are as a family-owned company, and their amazing products and custom jewelry pieces. The end result was a website that's user-friendly, easy to navigate, modern, and well-designed. We really love how everything turned out.
The site is fully mobile-friendly, too. Because at JSL Marketing & Web Design we design all of our sites with mobile responsiveness in mind – because the vast majority of us look at websites from our smartphones, not just our computer screens.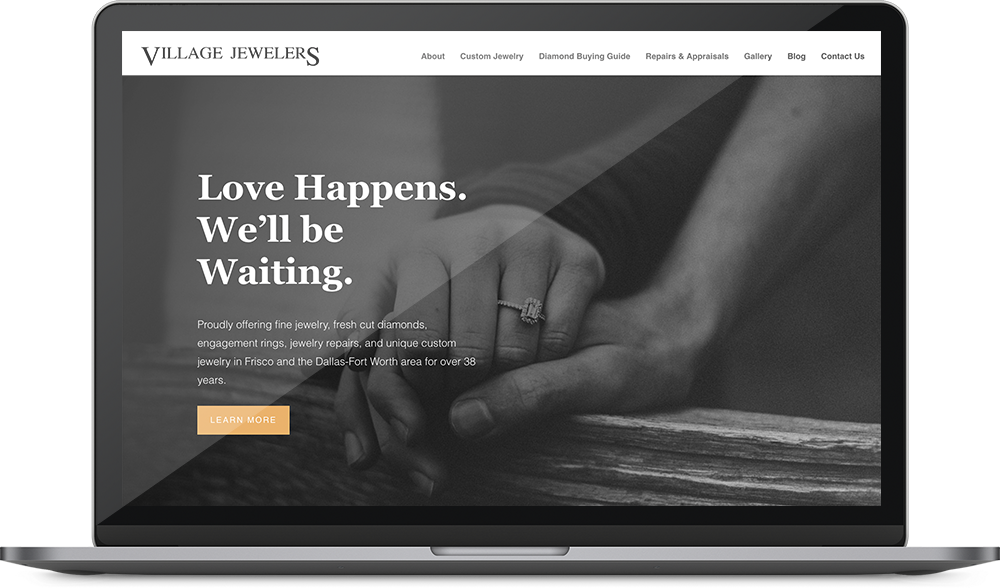 This web design project turned out beautifully and we really enjoyed working with Village Jewelers. We hope the new website will continue to propel them towards success for years to come – just like it already has!