Based in the greater DFW area, Marquis Group specializes in full-service commercial real estate, including investments, property management, and development.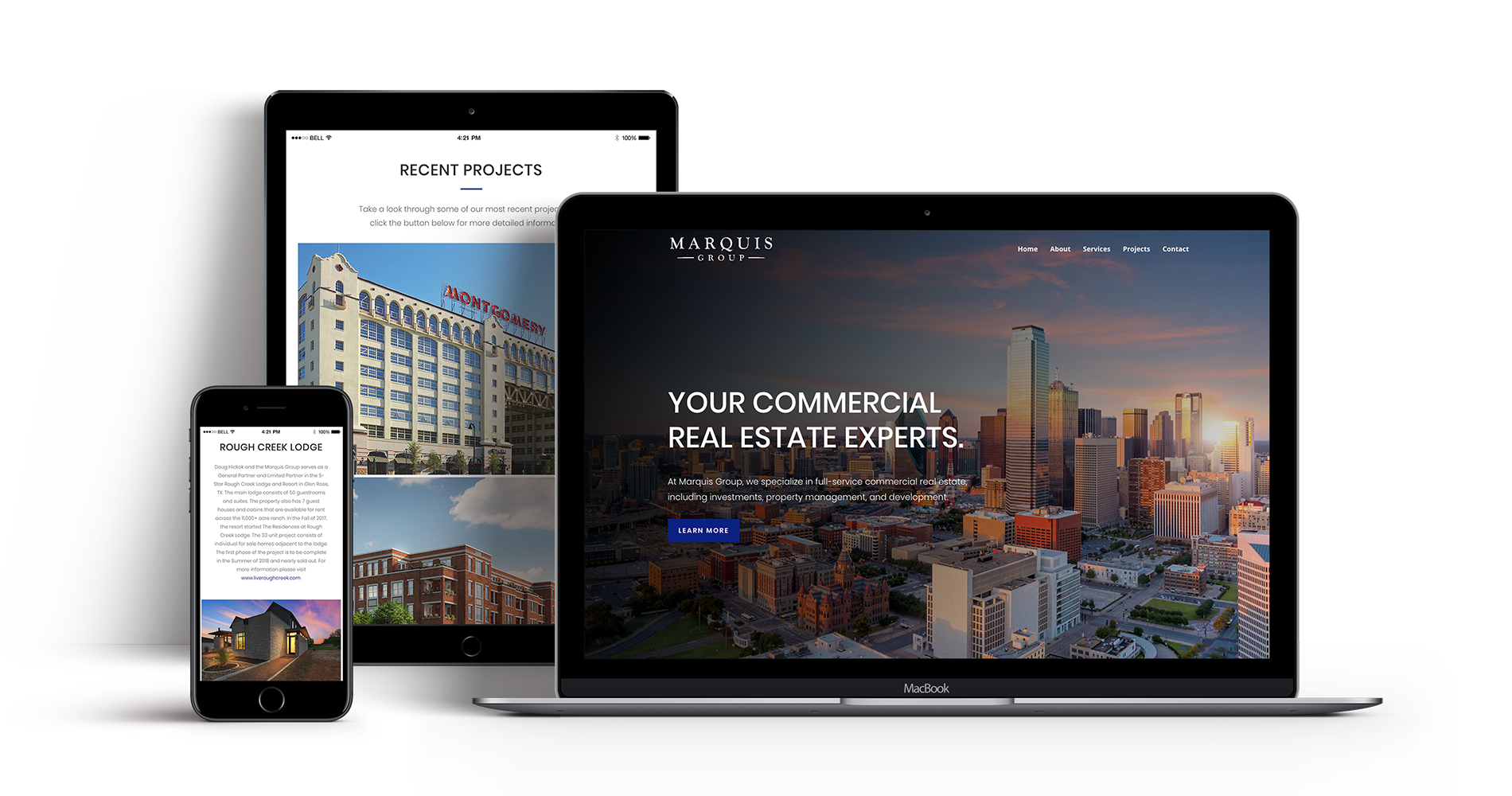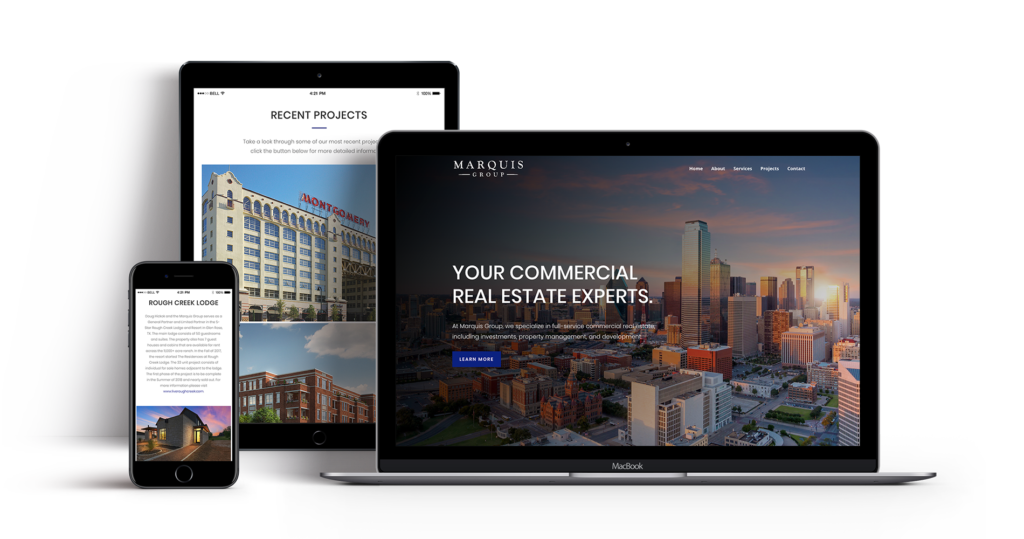 Unlike quite a few of our other web design projects, Marquis Group approached us in need of a brand new website to highlight their company, services, and projects – not a redesign. We got straight to work creating a design that was both clean and modern, in addition to being easy to navigate. We loved meshing their existing brand with their new site and loved our continued work with them as well!
We really wanted to create a website that was modern, clean, and easy to navigate for potential visitors and clients.  Additionally, we wanted we wanted to showcase quite a few images on each of the pages. The main pages we focused on within the design were the home page, about page, services page, and projects page. All of the pages are unique, but follow a cohesive layout and design that really helps to tie the site together.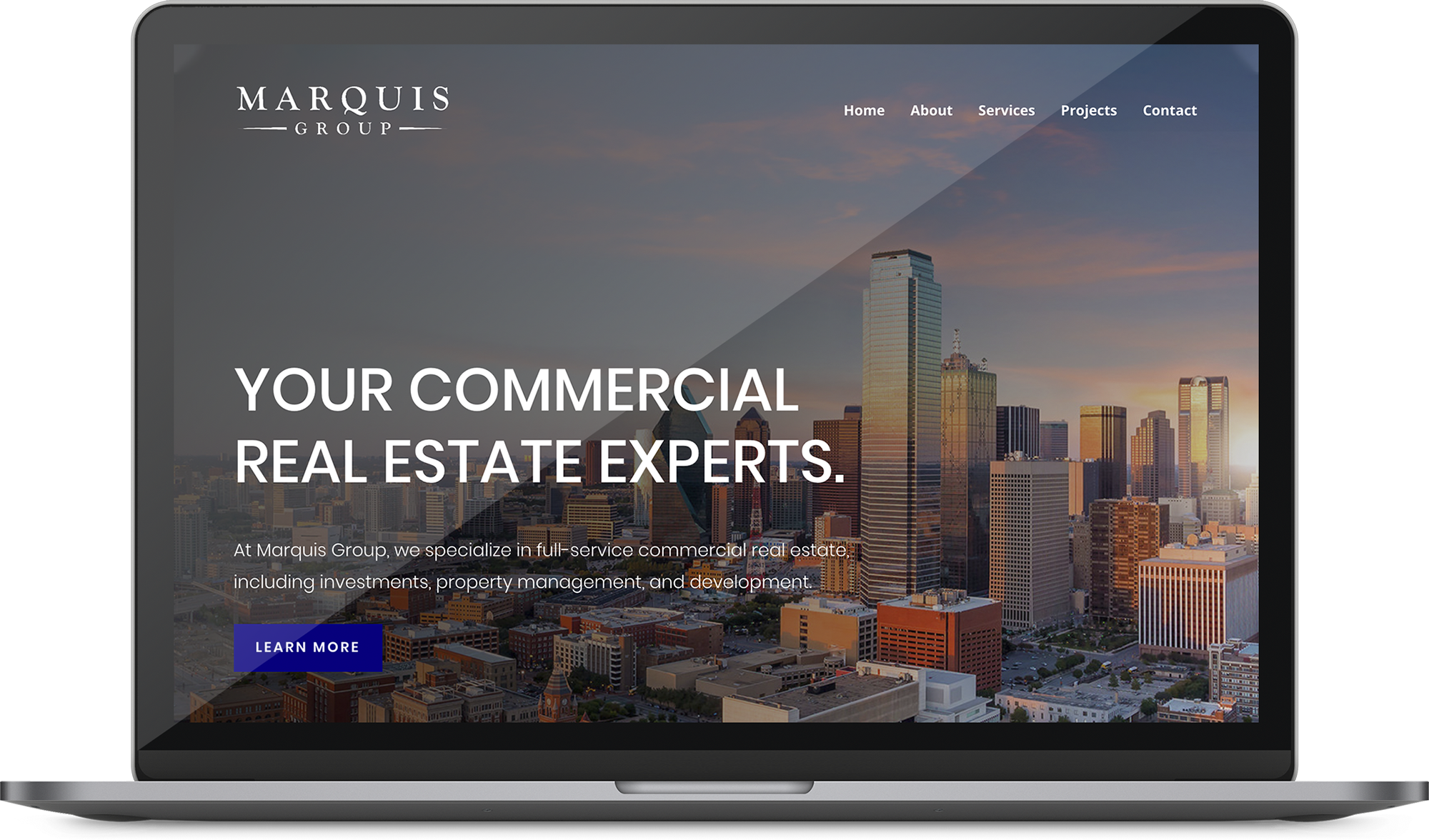 Our focus was to establish the Marquis Group as industry experts and also clearly explain what they do.
We included a clear and concise main navigation to help visitors find what they are looking for, along with repeated call-to-action buttons directing visitors to learn more about the company. Additionally, we broke up the text into smaller sections, utilizing images from Marquis Group to create easy-to-read pages.
By utilizing the same image and text block design, we were able to clearly highlight the different services offered in each respective page. Most pages highlight some of their recent projects, and include plenty of room for images and text. Each image also includes a Lightbox feature so they can be viewed in greater detail.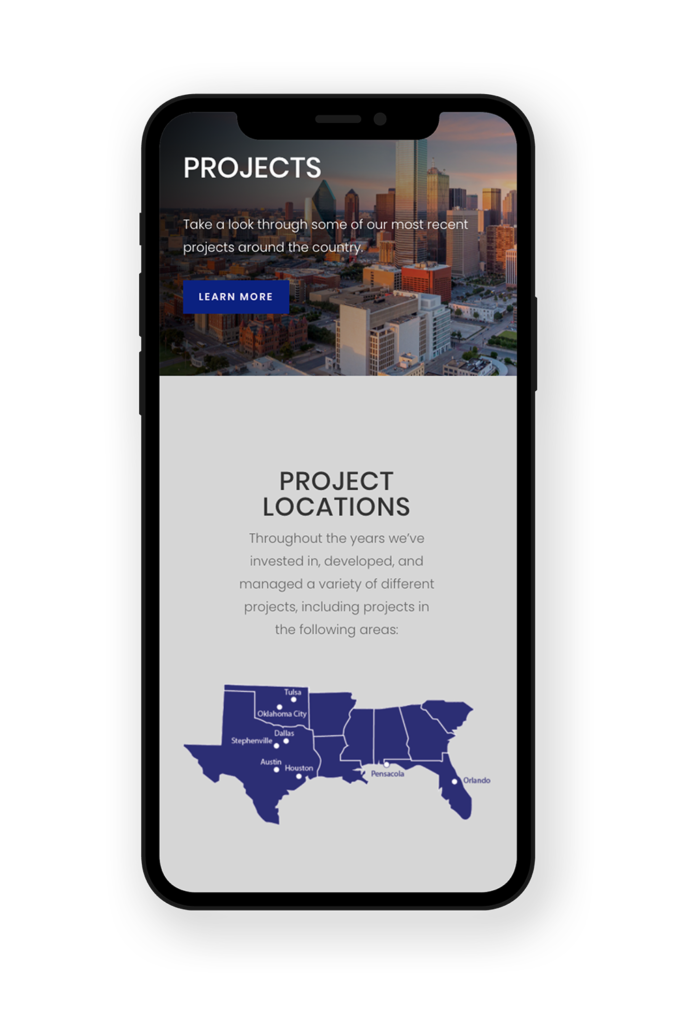 JSL managed to meet the expectations set for the client and ultimately satisfied Ekklesia's needs thanks to efficient time management and transparent communication. The project was initiated and completed within the timespan of only two months, which is much shorter than the average 14 weeks that it typically takes to develop a website.
Contact JSL Marketing & Web Design!
Let us know what services you're looking for!
Oops! Something went wrong while submitting the form.