Focus Advisors is a leading financial advisor firm for collision repair shops looking for guidance in buying, selling, or expanding their businesses.
Focus Advisors had a website wasn't connecting to their target audience. Upon review, JSL and Focus Advisors agreed that between the content and media, the overall feel that the site gave off appeared to be a canned template. Images were non-specific stock imagery. The content could often times be vague and a little too sterile.
JSL was tasked with the challenge of giving their brand a tone of voice that was both approachable and knowledgeable. They needed a site that wouldn't alienate their potential customers with big words and industry jargon, but they also needed to show their credibility and demonstrate their knowledge about the industry. A combination of these factors would inspire trust and turn their potential clients into real leads.
After working with Focus Advisors to establish the correct tone of voice for their brand, our copywriting team got to work creating content for the website. Keeping all of our main project goals in mind, we drafted up some content and then revised until we nailed down exactly what Focus Advisors was looking for. Creating high quality, brand-friendly website content can take some time to get just right, but the end result is always worth the attention to detail.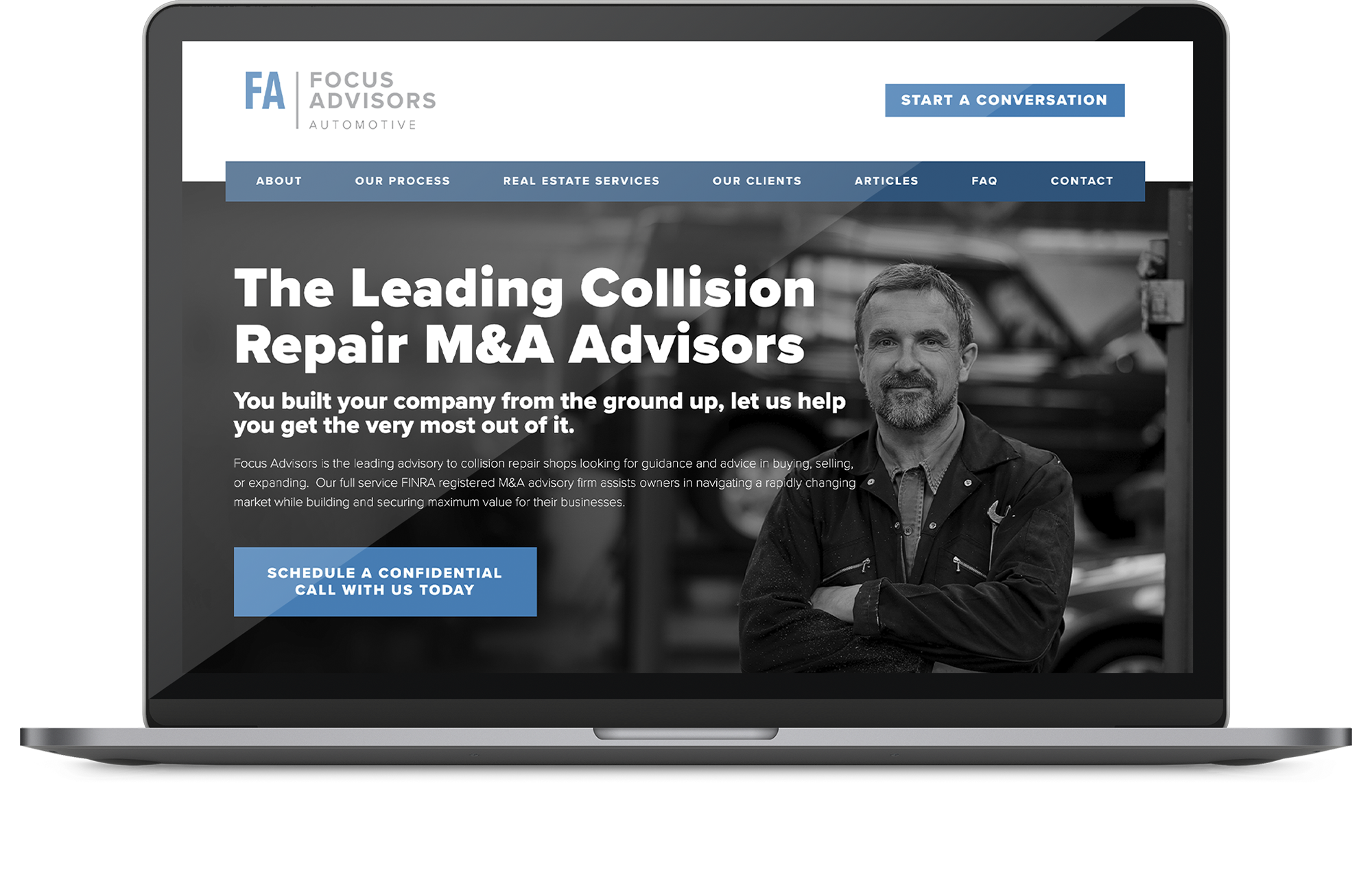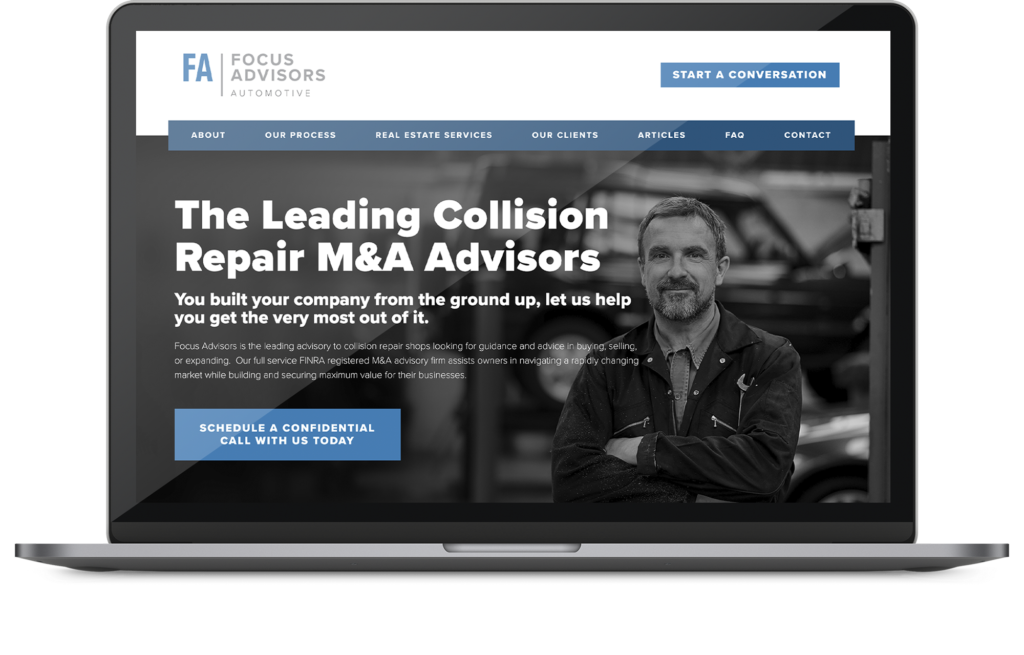 Once the content was solidified, our content director was able to pass the copy created on to our lead designer to implement into the new website design.
We created a design that met their needs while looking modern, fresh, and pleasing. We stayed with their original colors to maintain the integrity of their brand. But we did give their logo a slight and subtle touchup so that their brand as a whole, not just the site, conveyed a modern feel.
Our team was both precise and creative in the way that the new content was presented on the site, dividing it up into easily digestible sections and creating a path with the copy that would take the user through an experience rather than a lecture.
Strategic calls-to-action were placed throughout the site. Whenever information was offered, the user was shown an option where they could act on that information, whether it was by clicking a button to another page, filling out a form, or encouraging them to stay on the page longer.
Contact JSL Marketing & Web Design!
Let us know what services you're looking for!
Oops! Something went wrong while submitting the form.