If you want all-in-one Dallas video production, there's only one agency to pick. Call JSL Marketing & Web Design today for an award-winning video production company in your local area! From pre-production to your final product, creating high quality videos in Dallas TX is our passion! We love creatively showcasing brands through video production and promotion.
Professional Video Production Company in Dallas
Did you know that Dallas video production is one of, if not the fastest growing digital mediums? YouTube, after all, receives over a billion video views a day and more and more businesses each year are turning to video production companies for their animated, live and promotional video needs.
And there's no sign that this will change anytime soon. Advancements in mobile phone technology mean that your consumers have high-quality video content at their fingertips whenever they go online!
If you're on social media or the web regularly, you probably already knew this. From ads to web pages to social shorts, video can play basically anywhere in 2020. Video popularity is simple to explain – it's easy! Videos present all relevant information quickly and effectively to the end user, whether that's a news story, an animated explainer video, or a product review.
As humans, we're motivated by compelling stories, and videos tell interesting stories to end users easily in an engaging way. Video production services are the future, but is video production in your future? It can be, with help from Dallas' own video production company,JSL Marketing & Web Design!
Take a Look at Some of Our Recent Video Projects Here!
Trust One of the Top Video Production Companies in Dallas
Video marketing is incredibly useful in a lot of industries, but it might be most pertinent for business owners and their online video marketing efforts. Speaking to your end audience is critical in marketing and video lets businesses connect with their customers and prospective customers seamlessly and in a personal way.
After all, watching a video on a new product takes less effort than reading an article on that same product – and it takes less time, two things your customers want! Knowing that, high-quality video production is a huge advantage to businesses looking to educate and motivate their consumers.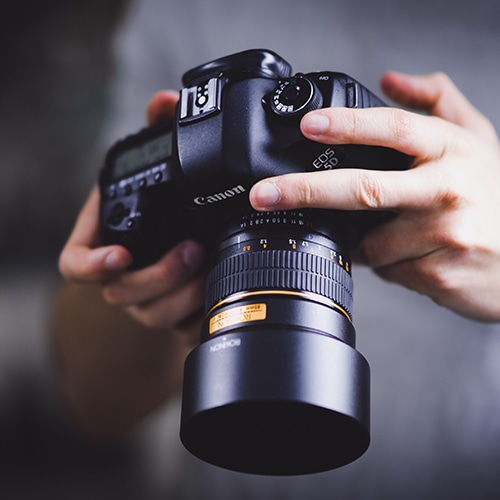 When Used Correctly, Well-Edited, Engaging, & Motivating Dallas video production Can:
Grab your customer's attention
Showcase your expertise in your field
Highlight your services and offerings
Tell your story in a unique and creative way
Compel the watcher to get in touch immediately
Those are some great perks for your customers, but this also has a huge benefit for your overall video marketing strategy and ROI, or, return on investment!
Dallas Video Marketing Produces Fantastic Results When Paired with Other Aspects of a Digital Marketing Plan:
Clearly, utilizing video production services can make other aspects of your marketing plan even MORE effective than they would be on their own.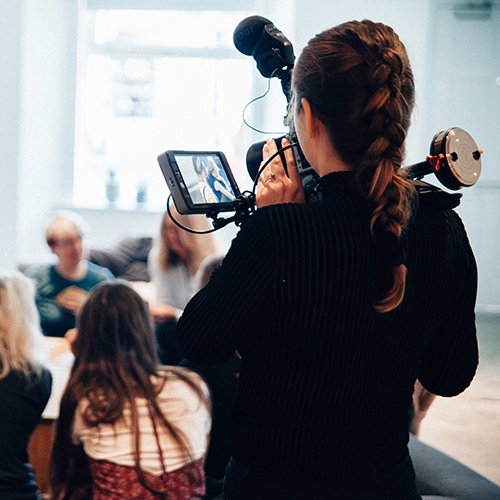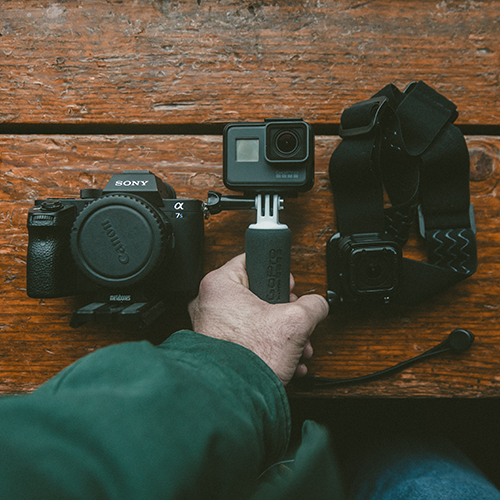 It's Not Just a Matter of Video Production
The video content produced needs to be well-made, addressed to the right customers, on-brand, and well-edited. If anything, poorly made or rambling video content won't impress your consumers and will send viewers away – unimpressed with your brand, or untrusting of your quality and professionalism.
Film and video production, particularly for video marketing, is an area where expertise is necessary to really make the most out of the film you're producing. Luckily, JSL Marketing & Web Design specializes in producing quality films from development to post-production!
We've fine-tuned and perfected our video production process for optimal results after years of experience. And the top video production company in Dallas – you can trust us, as our reviews and reputation speak for themselves!
JSL's Video Production Process in DFW
To make your video production even more effective and efficient, we have a clearly defined and demarcated video production process. This process will, of course, look slightly different from project to project in regard to voice, type of video, length, branding, and where the video will be showcased, but we always follow the steps below.
What's your story? What's the history of your brand? Why does that matter to your customers? What's the goal of this video? How long does this video need to be? What details need to be included in this video?
All of these questions help us to understand what you need from our video production process and how to hit that target. Once our team has gone over the significance of your unique story, we'll get to work on laying out a timeline and script that will convey that story in the best way possible, all while keeping you in the loop and having you work with our team to put your own voice into the video process.
Step 2: Video
Pre-production
This is the planning stage that helps our agency video specialists really make the most out of your time and budget. Our video marketers will lay out the lenses, angles, visuals, and shots needed to convey your brand's message to your audience.
You've heard the saying "Measure twice, cut once." Pre-production is where we carefully scope out the video production phase to make sure it's as effective and stress-free as possible!
Lights, camera, action! It's time to take the ideas and planning from steps 1 and 2 and put them in front of the camera!
While this phase can be a lot of work, it can also be a lot of fun as well! We're here to make sure that you're as involved in this step as you want to be. If you love filming, our team will make sure that you get to say exactly what you want your customers to know.
However, not everyone loves being under the lights, which is why choosing a DFW-based video marketing agency is such a great idea! As a Dallas video marketing agency, we can work together to make sure that you're comfortable when shooting. Being on the scene with our DFW Metroplex clients helps us make the process as simple and fun as possible for everyone involved.
We like to think we're a fun group to shoot with, but we may be a little biased!
Step 4: Post-Production & Video Editing
The greatest script, planning, and camera work won't matter if the final shot isn't edited with the most deliberate and critical of skills. Our team likes to conceptualize this step as a puzzle. It's where all the different pieces of the first three steps are carefully and masterfully spun together to create a video greater than the sum of its parts.
Your video will be analyzed for any necessary improvements in color grading, sound design, and general story cohesion in this step. We might use voice overs, animation, motion graphics, logos, and music to create a viewing experience that simultaneously informs, delights, and educates your customers on your brand.
We also make sure that you walk away with a quality video as a final product that you are happy with by taking the time to hear your feedback. You've put a lot of effort into the video by this step as well – we want to make sure that effort produces something you can be excited to show your consumers.
Use a Top Video Production Agency in Dallas to Reach Your Target Audience
Love working with this talented group of people! JSL provides you with friendly, professional and top-notch staff that really knows their stuff!"
It's been easy to work with the JSL team. There has been true accountability and I'm very glad we chose them during our selection process. Thanks JSL for all of your hard work so far!"
Dallas Video Production & Your Video Marketing Strategy
It doesn't need to stop after step 4, because a video is only as good as how it's showcased.
You put all this time and energy into planning and shooting this video so that people will see it, share it, and engage with it.  While it'd be awesome if your video could go viral from merely existing, that's not a typical result. Your brand needs to use that video content to call your targeted customers to action.
There are over 7 million people in the Dallas – Fort Worth area. Entrust your video marketing needs to a full-service digital marketing agency that knows how to connect with them.
We might suggest additional services to utilize these well-branded and well-edited videos to their fullest potential. Our team will work with you and your specific business needs and objectives to craft a video marketing campaign that uses your content to speak to your audience through multiple digital marketing mediums.
That video we worked so hard on in Steps 1-4 can be used on multiple platforms, including PPC, SEO, content, and social media marketing.
As an award-winning, Dallas video production agency, we're happy to connect in person for a coffee or meeting to discuss your individualized video production needs. The video marketing process isn't always easy: let us meet with you face-to-face to simplify it!
Excited for that next project? Do you have some fun ideas about how to promote that new location or product? Contact us immediately!
You can call JSL Marketing & Web Design at 877 -514- 0276 or fill out the contact form below. One of our video production Dallas experts will reach out to you ASAP to begin planning your project shoot!
Contact JSL Marketing & Web Design
Let us know what services you're looking for!
Oops! Something went wrong while submitting the form.