Maybe you've heard of E.A.T. or maybe you clicked on this because of the pun-y title, but either way, this is something that every online optimizer should learn about and be proficient in. Especially after the Google Medic update of 2018 which took site trustworthiness and authority to new heights when it comes to ranking factors.
But what does E.A.T. mean, how can understanding it help your own SEO, how can you get Google to recognize it, and why is it such a big deal, anyway?
Have no fear, the answers to all of the above questions and more will be given. But first, let's start with the big question everyone wants to know:
What is E.A.T?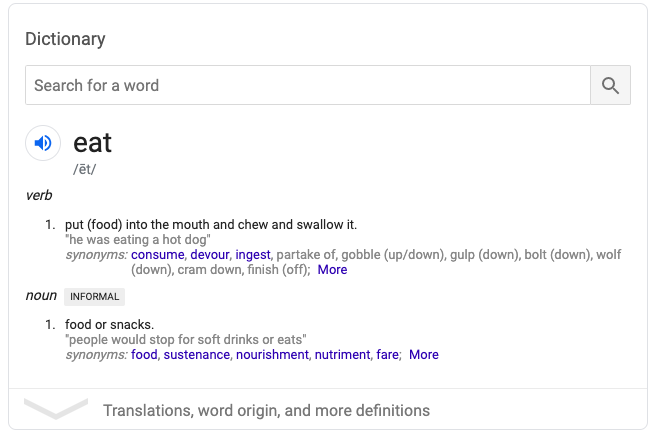 Just kidding, E.A.T. is an acronym that stands for expertise, authority, and trustworthiness.
Meaning, Google is always watching to see if you (and your site) know what you're talking about, are in-depth in your writing, trusted in your industry, and providing true services, not just spammy links, content, or the like.
Let's look a little closer at each.
E – Expertise
Essentially, Google is looking for experts in each field and placing them higher up on the rankings page.
But how does Google know if you're an expert or not?
In the only way it knows how, by reading and watching.
If someone searches 'platypus' and goes onto your page, but then immediately clicks off it (called bounce rate) then Google knows that you don't have great content on your site about platypuses.
However, if someone searches 'platypus' and stays on the page for a long time, scrolling, clicking, and presumably reading, then it shows Google that they like the content found there.
Silly example, I know, but what about if that search was 'how to grow an avocado tree inside'? If the user spends a great deal of time on your blog or watches your entire 4-minute video, then Google can assume that your content is much more in-depth than if someone clicks onto a site and immediately notices that it's poorly written or shallow.
Sure, this is an easy way of describing expertise and how Google understands it, but it really is all about content and bounce rates.
A – Authority
The first letter was all about your readers, but the A is all about other professionals in your own field. Authority means that others within your industry look to you for information, or as a thought leader.
But how can Google know this?
By who is linking to you.
Example time again. Let's say I write a wonderful article about email marketing. If it's a good, in-depth article, who do you think I'll link to?
Probably some others within my field who do a lot of work on email marketing as well, like Backlinko who just released a great (super in-depth) guide on just that topic. Or maybe I'll link to some software or platforms which can help my reader's email marketing, like Constant Contact, MailChimp, or Hubspot.
Every time a page links to another page, Google notices. So, if you have great pages linking to you, your authority will go up. But if you have bad pages (or few pages) linking to you, your authority will be questioned, and your rankings might suffer.
Want to know your authority? Check Moz or Semrush for domain authority score tools.
T – Trustworthiness
If Expertise is based on your content and bounce rates, and authority is based on professionals in your industry and backlinks, then who does trustworthiness have to deal with?
Your customers' direct experiences with your company and brand, which is shown through reviews.
If you have a lot of negativity around your brand online, or if you have many bad reviews that have not been addressed, then your rankings will suffer, because Google doesn't believe that you are providing good services, products, or customer care.
So, what can you do?
Just like there is no way around the great, in-depth content you need to write to show expertise, and no way around the connections and professional image you need to project to gain backlinks and show authority, there is also no way around trustworthiness and reviews other than to actually provide good services and products.
Need some Help with Your E.A.T? JSL Marketing & Web Design Can Help!
Not to brag, but we go out to dinner with Google all the time, because we have great expertise (content), Authority (backlinks), and Trustworthiness (reviews).
If you could use a little boost in the above areas, or just want to learn more about SEO and how to climb those SERPs, then contact JSL Marketing and Web Design today!