Pictures or visual aids on your website, blogs, Google My Business, social media accounts and more are incredibly useful for both search engines and for your clients and customers.
From showing your location to your style and team, or maybe just letting customers know about your new products, pictures really can be worth a thousand words.
Plus, why write something when you can simply show it?
Of course, you shouldn't go photo-crazy on your sites, blogs or social media pages, but knowing where the power of pictures lies is becoming exceedingly important to the future success of businesses.
Where Are Pictures Important?
Pictures serve many purposes, and these purposes are quite different for Google versus for your customers, but both are equally important for making real headway in your market.
For example, Google likes seeing photos uploaded and updated regularly on your Google My Business because it shows that you are current and not stagnant.
However, on the other side of the coin, your customers like seeing photos because it is visually appealing, quicker than a huge block of text, and can give information that they would otherwise have to see in person.
But how do you merge these two facets of pictures' strengths?
How do you use photos in the best way on your blog, website or social media pages?
Don't you worry, the JSL team has got you covered, I mean, look at us, don't we look trustworthy?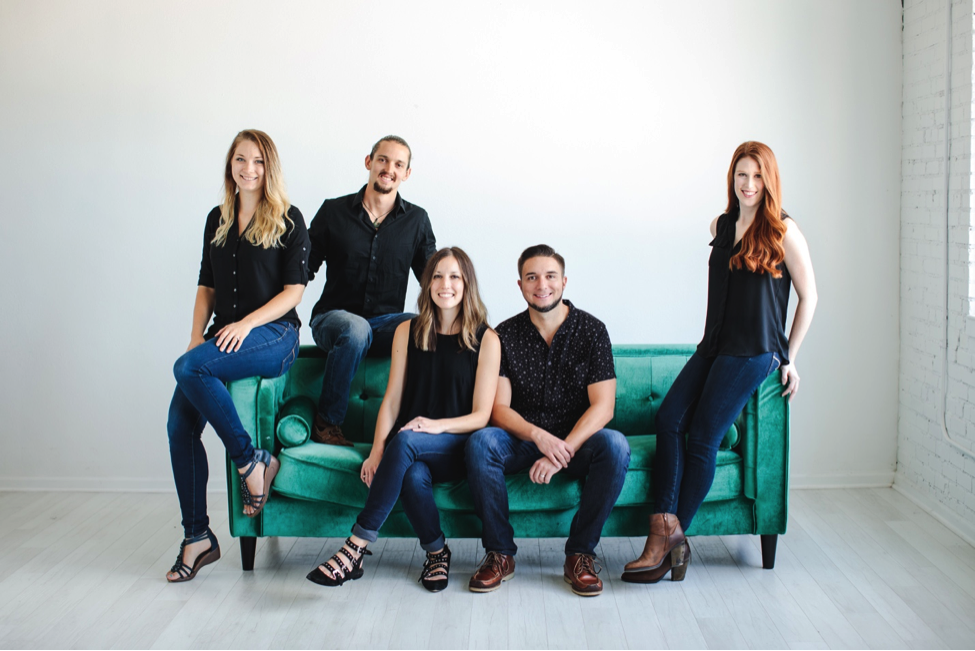 Photos for Your Blogs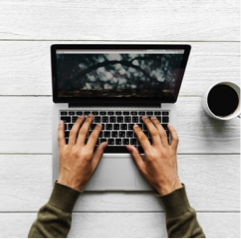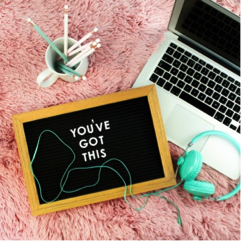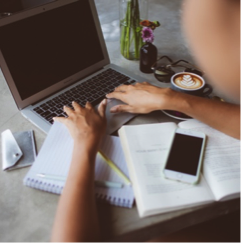 Here's a little exercise, each of the above photos represents 'blog', but they each give off a very different feel, don't they?
The first looks calm, the second a little younger, the third looks busy, and the last, well, he isn't having a very good time trying to get his writing to flow.
This is an example of the power of pictures on your blog.
Maybe you're writing is about health and wellness, maybe it's motivational, maybe it's professional. Regardless, you have to have and use photos which keep your story cohesive.
If you got an email and the title, description, and body didn't match, you would be confused and unhappy. You might even feel tricked into opening it.
These are not feelings we want our or your readers to have.
So, understand the power of the picture, and make sure you are showing the same as you are saying.
Photos for Your Website
Pictures on websites make Google happy, of course, but we aren't just making websites for another website to judge, now are we?
We ultimately want human clients to visit our site, browse our services and products, and make a selection.
This is where pictures for people can come into play.
If we have products or previous projects that we are proud of, then showing them off on our site is a great way to show (and tell) our potential customers what we can do for them.
For example, if I say 'JSL makes the most beautiful websites for our customers' that's a bold claim, but if I show you the beauty we have created for our customers' websites, that's a whole different matter.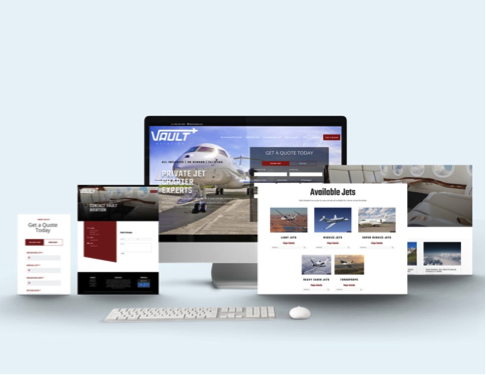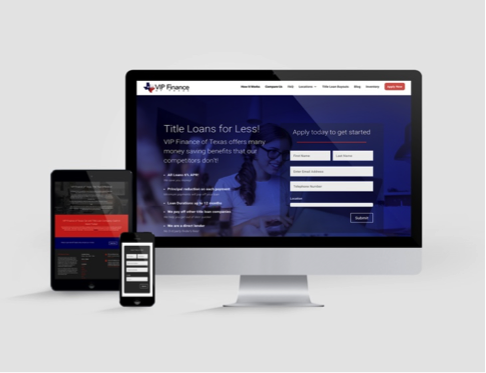 Pictures take some of the risks out of working with a new company. Pictures show your customers what to expect.
And if you've ever bought clothing online and been disappointed when it arrived, you know how important high-quality photos are.
Photos for Your Social Media Pages
Ah, social media, a blessing to some and a thorn in the side of others, but whether you love it or hate it, you have to embrace it.
Social media has many platforms, and therefore, many ways to use photos. Your picture strategy is going to be very different on Instagram than it is on Twitter than it is on Facebook or LinkedIn.
However, the one thing that will stay constant across all the platforms? You need photos in some way, somehow, and with some amount of consistency, branding or cohesive style.
Take a look at our Instagram for example,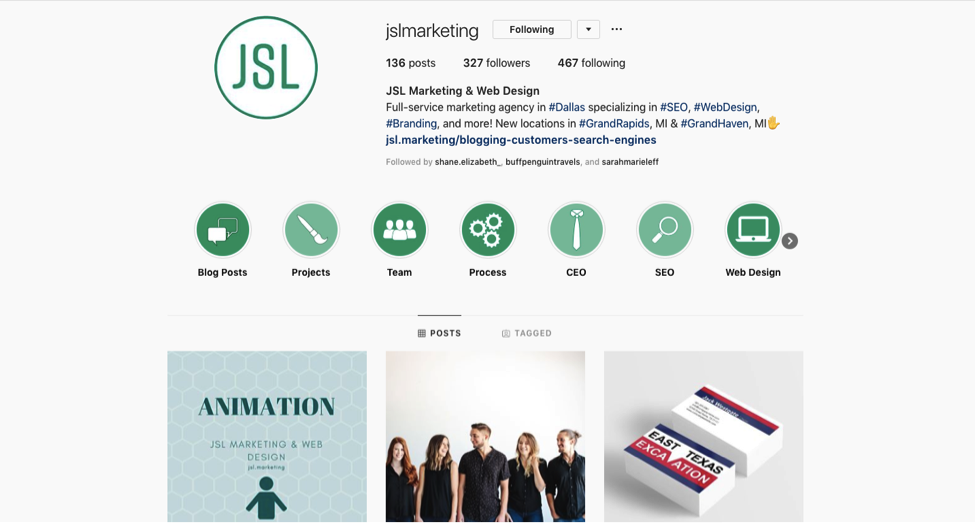 Colors all match, branding on point, yet we have a healthy mix of our team, our services, and our past work.
How about our photos on Facebook?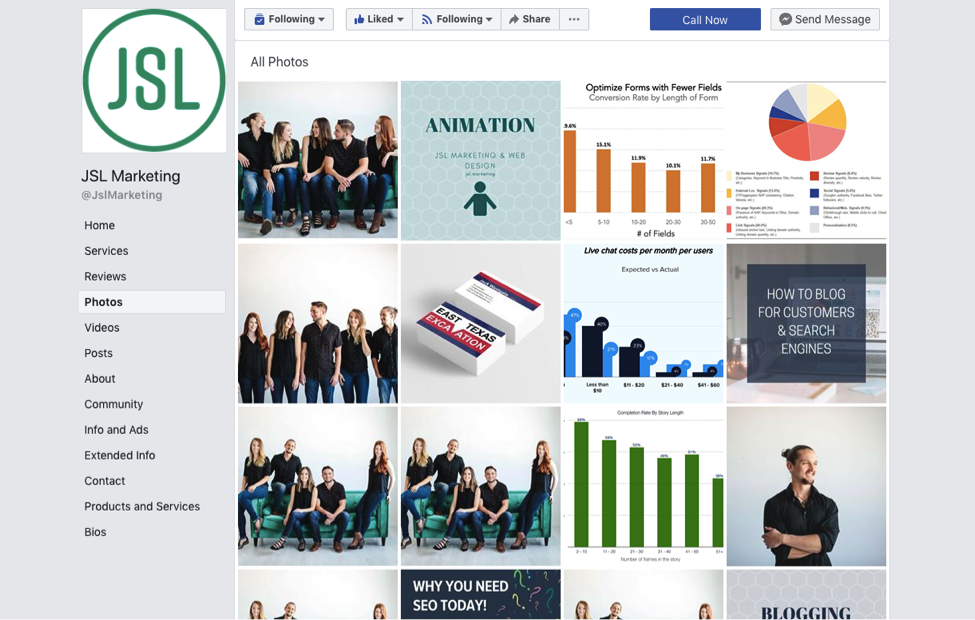 We make sure that we have a healthy amount, updating often, but all of it still speaks to us as a company, a team, and a culture.
Photos are not all about quantity, but they aren't all about quality either, it is about merging these two concepts and making something that blends the very best of both.
In some ways, using photos is like blogging – you can't post one great blog every six months and be upset when it doesn't take off, but writing six blogs every day that are poor quality won't do you any good either.
Don't use an all-or-nothing model in your picture-usage, or in your blogging, or even in your life. Let there be a healthy balance in all aspects of your business and use the power of pictures in each.
Get the Picture? Get in on it With JSL Marketing
If juggling photos and posting and more seems like a lot to heap onto your plate, then we would love to help.
We have photo pros, Google geniuses, alt-tag aficionados, branding beasts, content curators and social media savants all on our team who can make your business soar.
Don't have photos to use? We can help you there as well.
Whatever the needs are, JSL Marketing & Web Design's dedicated team can meet them, and we would love to work with you.
Call or fill out a form today and we'll get back to you surprisingly quickly.
Oh, and have a very