In the midst of a rebrand, Texas Tree Surgeons came to us in need of a new website to match their new style, colors, and branding. So, we got to work developing and designing a site that not only fit their new style, but also reminded people of where they came from.
We made sure their site was mobile-friendly and ready for the search engines, both apps and icons, making sure they had a leg-up over the competition. So whether their site is on a 3-inch screen or a 3-foot screen, it'll look great!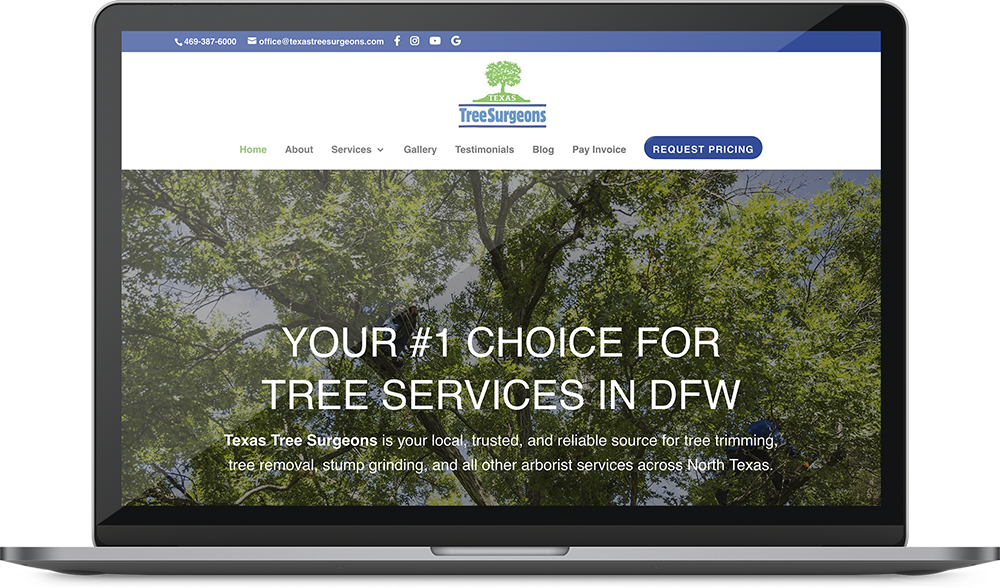 We were very happy with how this site turned out and really enjoyed working on this project with Texas Tree Surgeons. We hope that this new design helps to create new business opportunities for them in the future as they are truly passionate about what they do.