Joe Fly's new site is beautiful, clean, and balanced, which showcases their brand and industry well! They came to us knowing what they liked and didn't like, but not exactly how to integrate those preferences into a cohesive web design – and that's where we stepped in. Now they have a website to be proud of that represents their business and their industry.
Joe Fly didn't just want some cookie-cutter site, they wanted it to show who they were, what they did, and how that made them different. So, we put our heads together, put our design caps on, and created a unique, functional, and modern website that looked both professional and experienced.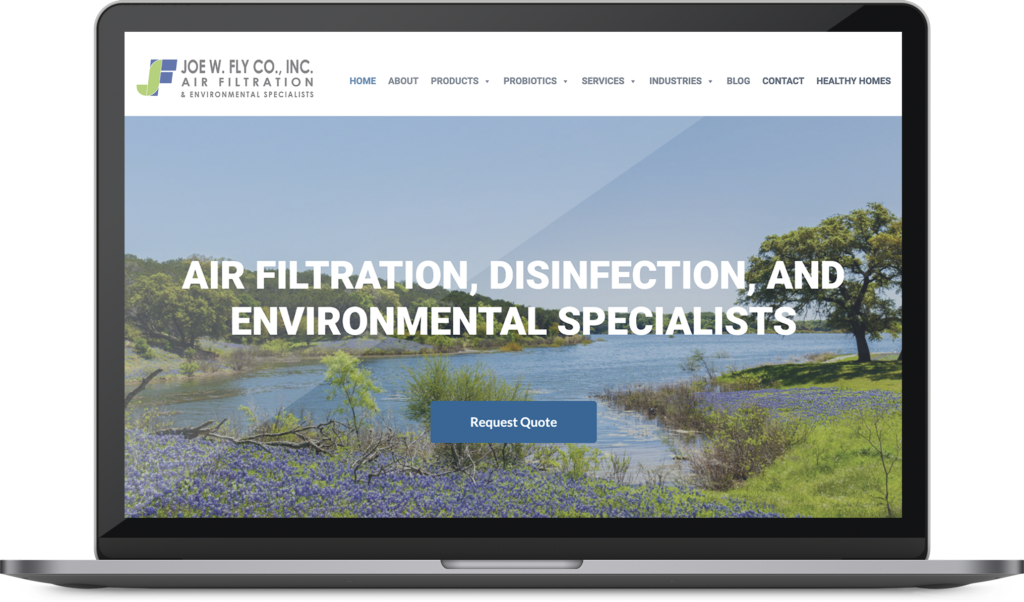 The point to any web design project is to improve traffic, trust, and revenue – and that's just what we had in mind as we finished the Joe Fly project. They now have a website that not only explains their services but educates their clients and shows them as industry leaders in their area. Most people judge a company based on their website – and we know that Joe Fly will be judged well!