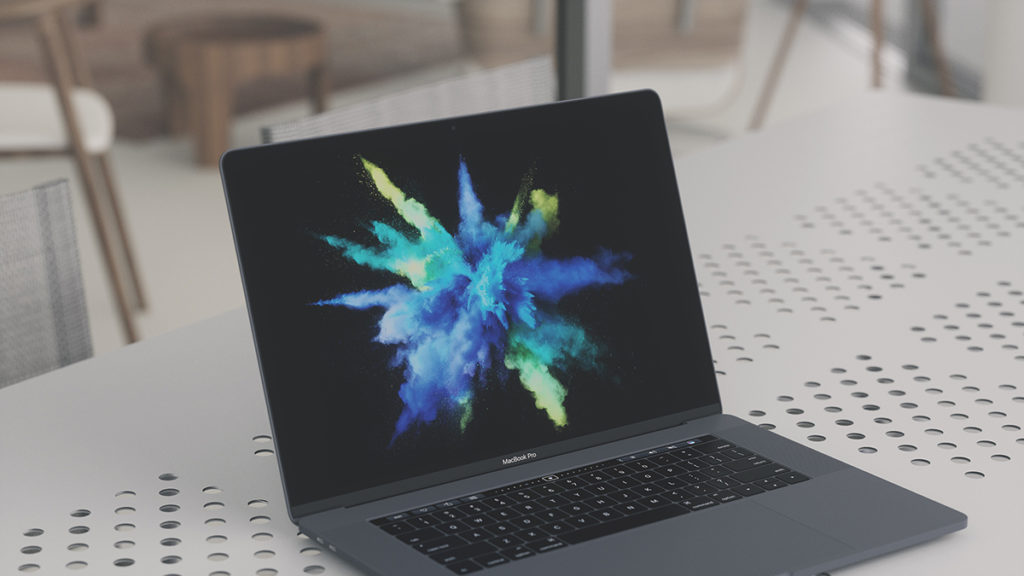 We try to harness our clients' "why"; JSL Marketing & Web Design loves building better brands based on the power of each company's intrinsically unique purpose. In fact, you could probably say that doing just that — building and branding our clients' passions and purposes through their digital presence and marketing efforts — is our very own why at JSL Marketing. Centered around the tenets of integrity, creativity, clarity, authenticity, and purpose, JSL upholds ourselves to creating the best for the very best partners, and we never shy away from going the extra mile.
Thanks to our commitment, creativity, and services in digital marketing, brand development, and much more, research and ratings firm Clutch has recently named JSL one of the premier web design firms in Dallas, ranking us no. 3 out of more than 200 companies in the area.
Clutch, a Washington, D.C. firm, compiles and analyzes a host of data, ranging from client interviews to scores of market presence, to review small and medium-sized businesses and to produce rankings of companies' relative quality and performance within specific industries. Such an extensive methodology, combined with recognition from Clutch on the caliber of our work, is incredibly gratifying for JSL.
We were featured 5 times in Clutch's press release of top B2B providers. We were highlighted as a top Dallas web designer, SEO agency, PPC agency, full-service agency, and digital designer.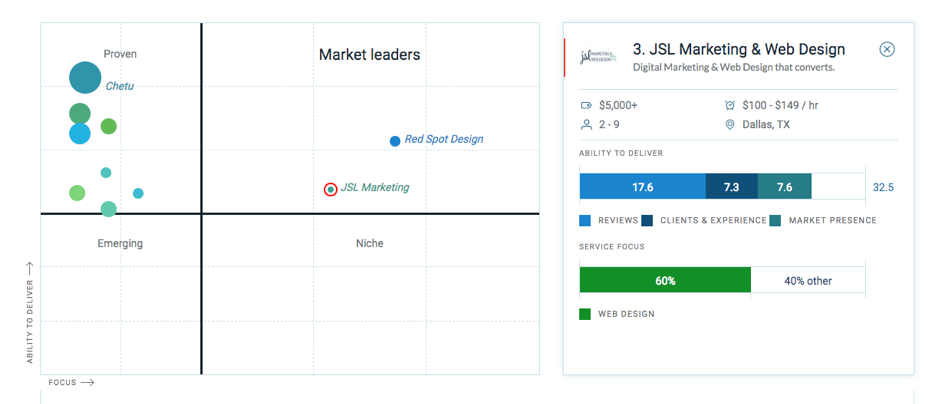 JSL also immensely appreciates our clients for their feedback, support, and partnership in projects past, present, and future. We want to highlight some of the nearly a dozen reviews that clients have left on our Clutch profile regarding our collaborations and results.
"They've been wonderful to work with — they're always on top of any task or correction, no matter how small," enthused one client. "They definitely gave us services that went above and beyond what we originally contracted them for, which we really appreciated. Their attentiveness was top-notch, especially since they could have easily taken their time to respond to minor issues, or ghosted us the way some other firms do."
"A lot of people act like they could care less about customer service, but JSL Marketing made me feel important like I was their only customer," echoed another client. "They never rush you off the phone. Anytime I gave feedback, they made the changes promptly … Their integrity, principles, and things they stand for are also amazing. I can't say enough good things about them. They nailed what I wanted. Hire them."
Thank you to Clutch and to our clients for recognizing and trusting JSL to discover and develop why together. We so value the support, trust, and creative opportunities that we have, and we can't say enough about our excitement to keep on keeping on with future web design, branding, and marketing projects together with our clients!
We are also recognized as a top Content Marketing & Copywriting Company on DesignRush!