The Best Photo Editing Tools Around
Need to edit a photo real quick?
Resize an image for web?
Create a quick graphic?
Put together a picture collage?
Totally understand.
We've run into the same problem from time to time, and while we love Photoshop, sometimes it's not always available in a pinch.
So, if you're needing to create something beautiful in a snap, check out our list of the best photo editing tools and software – enjoy!

PicMonkey
PicMonkey is a great option for quick photo editing, and can also be used to create collages, touch up pictures and create more complex designs. Most of the features are free, but if you want to get extra fancy, you can upgrade to a premium account for less than $8/month.
We love PicMonkey for adding quick overlays to images, touching up small details, resizing huge pictures, adding a bit of text to graphics, and so much more. Plus, you can create images that match your brand by assigning set colors and overlays and using certain fonts.
There is so much you can do with PicMonkey, so be sure to check it out if you're looking for a quick photo editing option!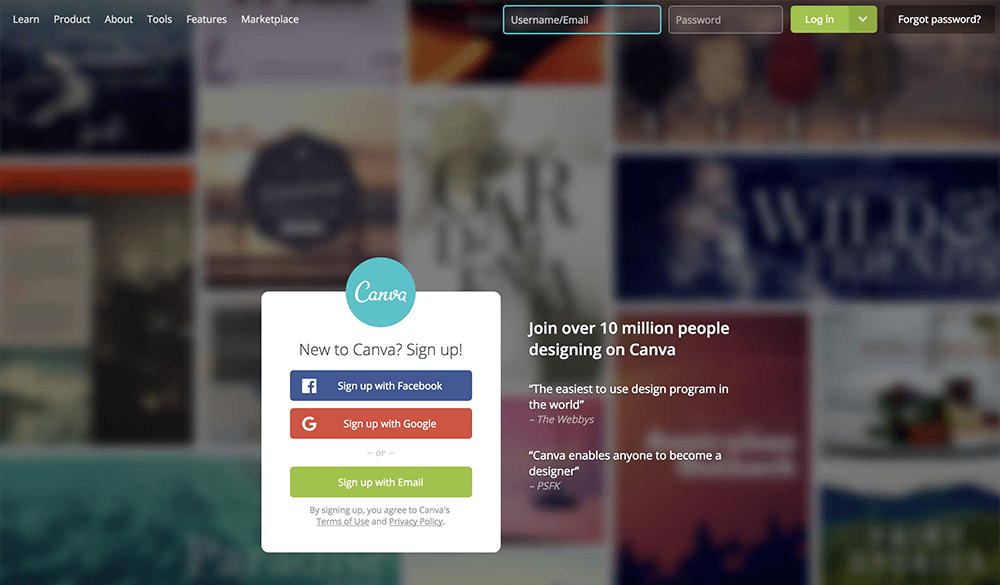 Canva
Canva is another great online tool for creating beautiful graphics. It's not really for photo editing, but if you're looking to create a quick graphic for social media or your blog, Canva is a great option.
When you first log in to the backend of Canva, you'll see a huge library of design templates, all set up and ready for you to add your own touches and create something beautiful. There's a little bit of everything, from Twitter and Facebook cover photos to eBook cover templates, menus, flyers, posters, brochures and so much more. You can be as creative as you want and make something completely your own, or you can utilize Canva's premade templates and get a leg up on your design layout.
We love Canva because it's super convenient for creating social media graphics, infographics, blog graphics, ads and more. Also, it's simple to save your brand's colors and fonts so that everything you create matches your predetermined style. Check it out!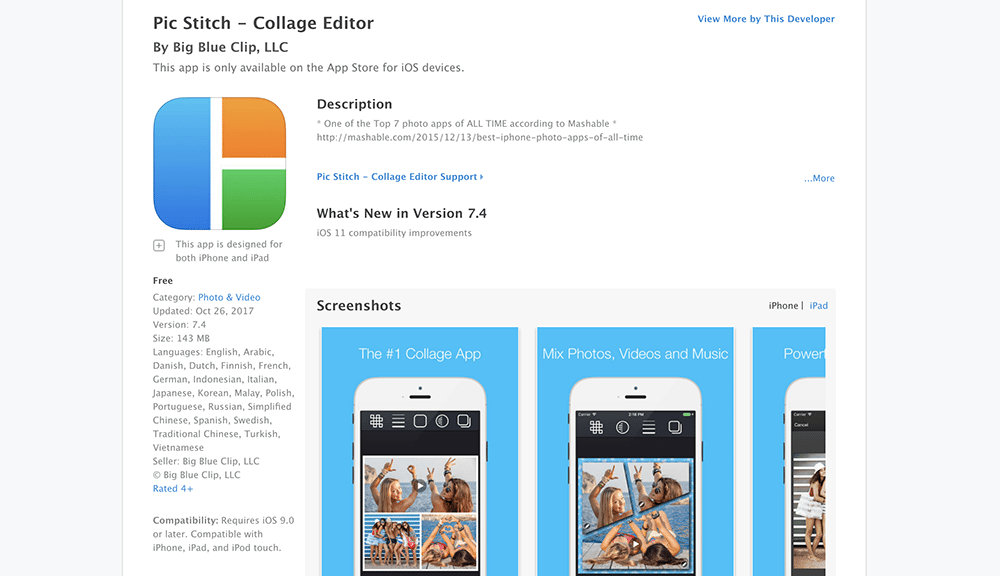 Pic Stitch
Pic Stich is a mobile app that we occasionally use to create photo collages to post on Facebook or Instagram. It's free to download, but some of the additional features cost money (although the fee is minimal).
One cool thing about Pic Stitch is that you can utilize photos directly from your smartphone to create the collages. Then, once you've created a winning collage, you can save it to your phone and post it directly to Facebook or Instagram to share with all your followers.
This feature is super convenient if you're looking to share on-the-go or in-the-moment pictures with your audience. We also like to use it for "behind the scenes" pictures and fun recap posts. Definitely worth a look if you like to create collages on your smartphone.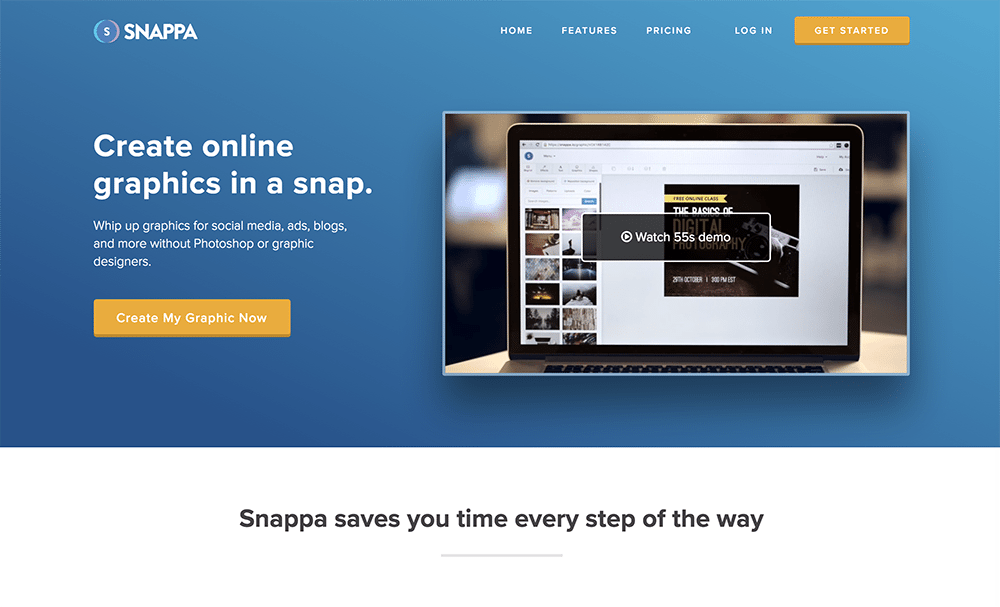 Snappa
Snappa is a "new to us" tool. We haven't had a chance to try it out but it seems to be similar to PicMonkey and Canva. Featuring drag and drop software, Snappa allows users to create custom graphics for social media, ads, blogs and much more.
It's free to get started, and if you outgrow the free account you can upgrade to the Pro or Team level for $10-$20 per month. It seems like a relatively cheap option if you're in the market for graphic creation software.
We can't speak to its functionality but it appears to have received positive reviews online. Plus, it has a boatload of features to play around with so it may be worth a look.

Adobe Products
Of course, Adobe products like Photoshop, InDesign, and Illustrator are top notch when it comes to photo editing and/or graphic creation. And while these products may be more expensive, if you really want to get into graphic design of any kind it's worth the investment.
Photoshop is, of course, great for editing photos and InDesign is a great tool for creating brochures, pamphlets, letterheads, and much more.
We personally really love Illustrator for creating blog and social media graphics, print ads, brochures, invitations, labels, logos, and so much more. Once you start to use the Adobe products, you'll likely begin to develop a favorite, and Illustrator is definitely ours!
In Conclusion…
All of these tools are great resources for editing photos and creating graphics online – it just depends on how much time you have to invest in each project. For example, Adobe products come with a bit of a steeper learning curve but yield better results long-term.
Whatever you end up deciding on, we're sure your photos will turn out beautifully. But if you do need some help creating the perfect graphic for social media, your blog, or whatever, feel free to reach out – we'd love to help you out!