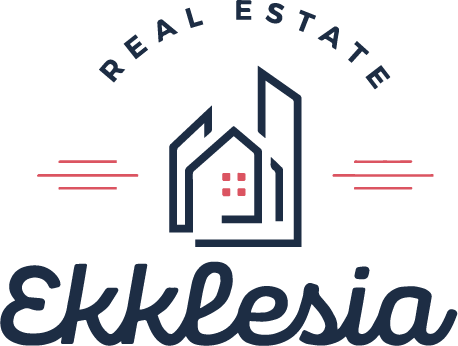 Ekklesia Real Estate is a real estate firm that values both the journey and the end goal of finding the right home for their clients, treating each client like a real person rather than just a mere transaction.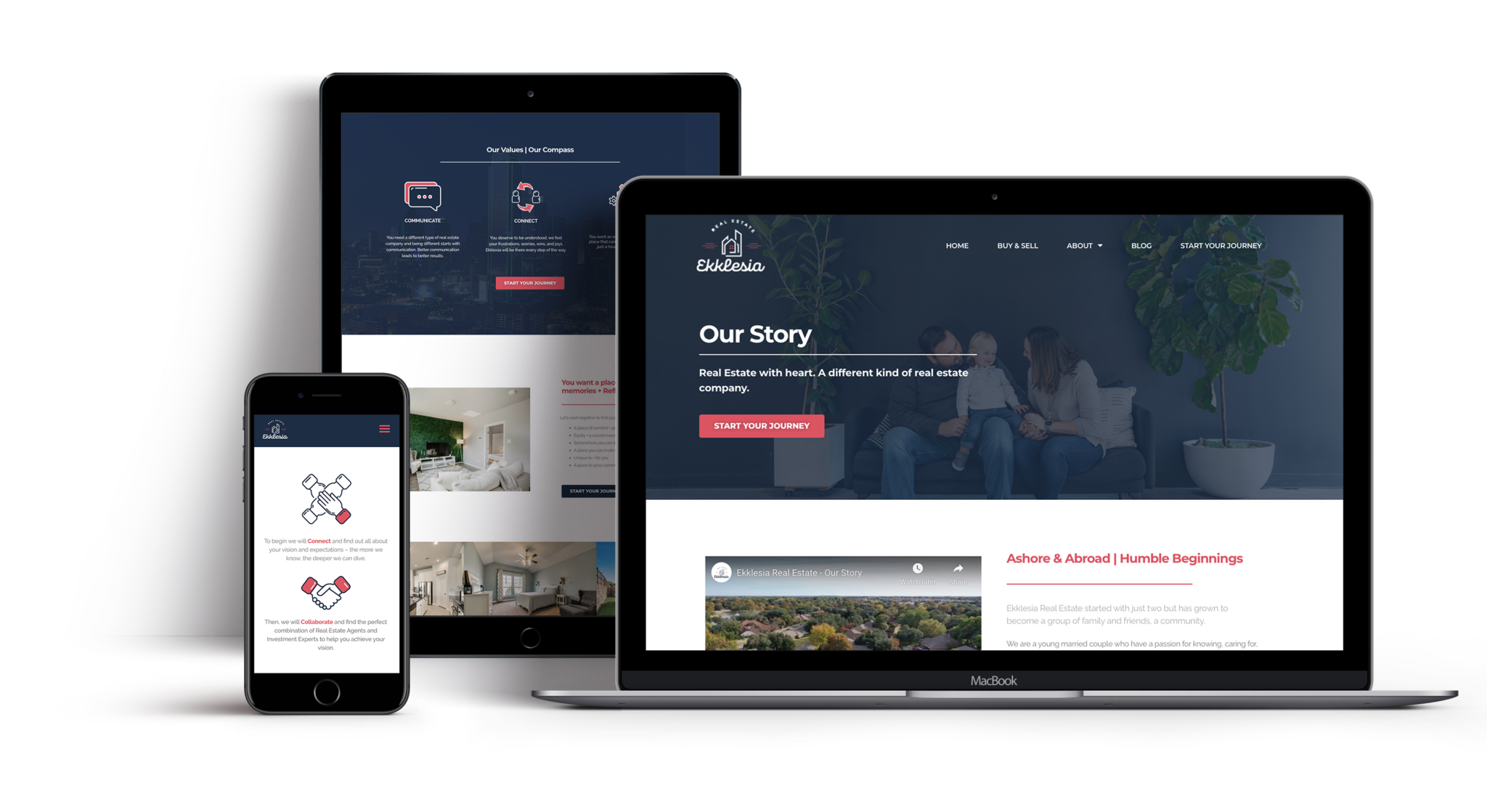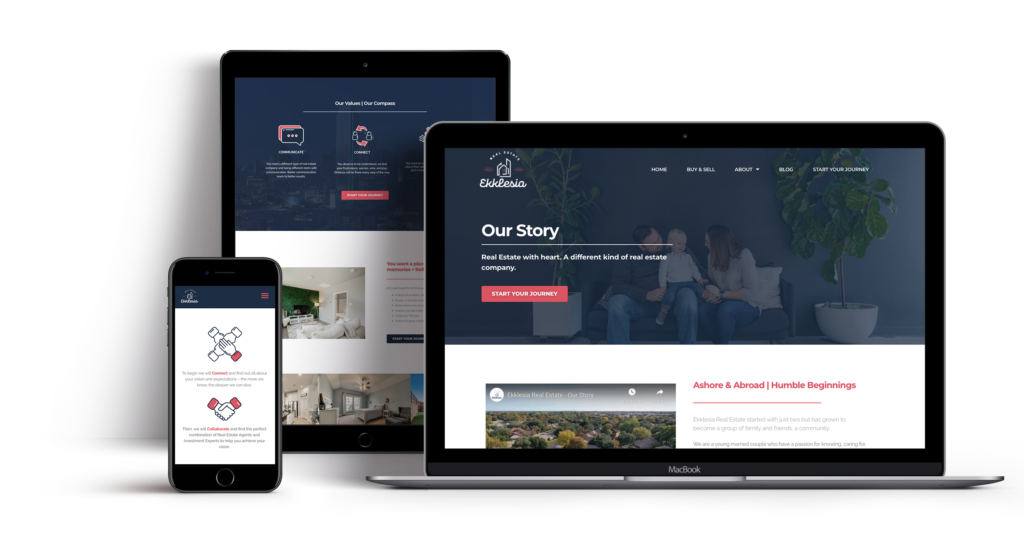 Ekklesia Real Estate's previous website was built using the popular budget website builder, Squarespace. While Squarespace isn't necessarily a bad choice, especially if your company is still small, it's not the greatest when it comes to SEO or design.
In addition to this, although Squarespace's options for formatting and customization may seem intuitive, the reality is that you're limited to the predesigned stock templates that they offer. The issue with creating a website using a platform with premade templates is that the site often looks impersonal and is not specific to the look and feel of the business. Ekklesia was looking for something a little different – a fresh and modern website that transmitted clarity and joy. Something that was straight-forward and easy to navigate through
JSL's ultimate goal was to fulfill all the requests previously listed: create a modern website that was in line with Ekklesia's values, easy to navigate, and also imparted trust and happiness to the user, both in terms of web design and content writing.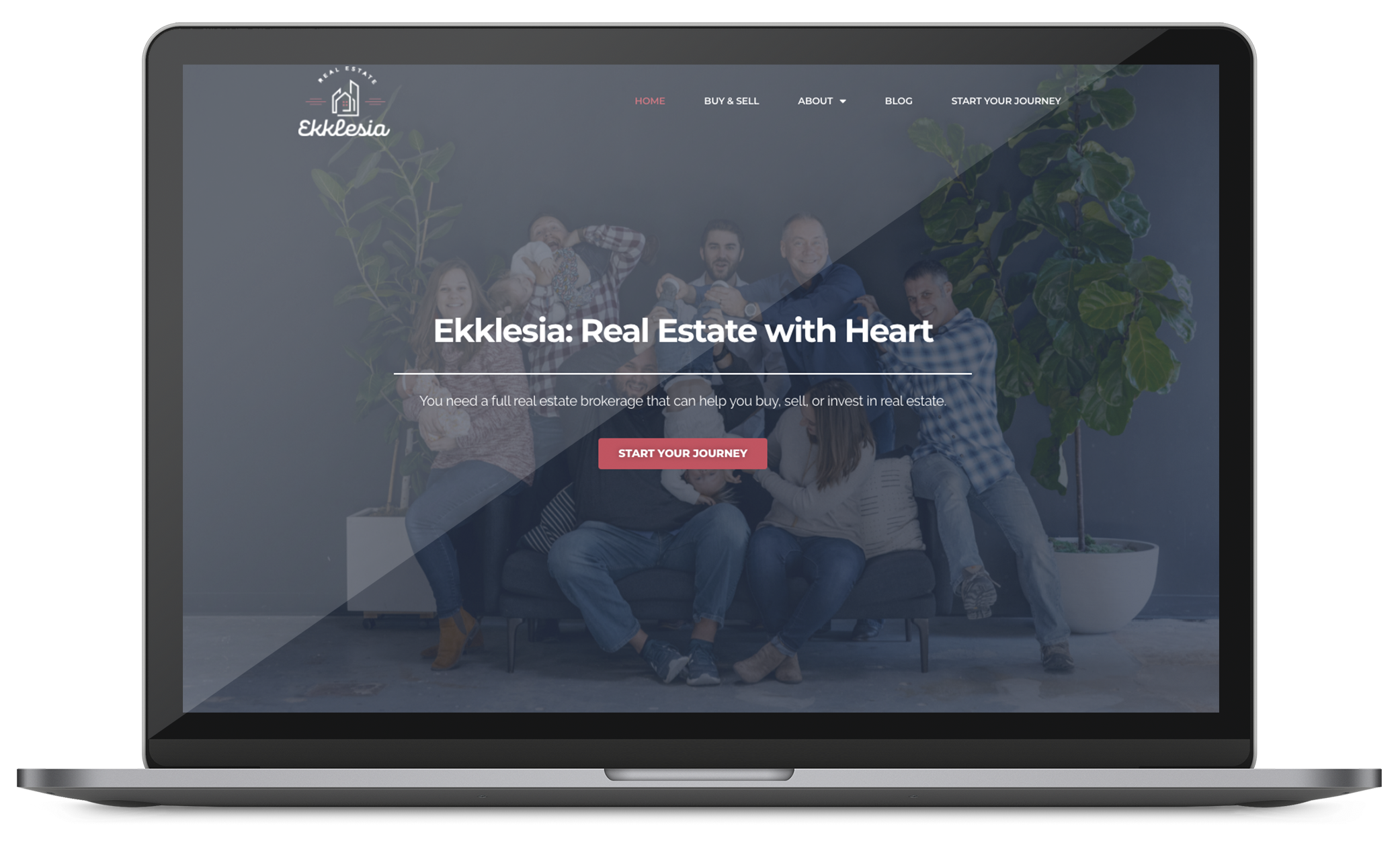 The content for the website was written with clear readability in mind. One way in which we were able to do this was by utilizing short paragraphs instead of large chunks of text. Breaking down the content into brief and concise paragraphs not only made the user experience much more engaging, but it also allowed for much needed negative space, making the design lighter and more visually appealing.
The calls-to-action are frequently – yet subtly – presented throughout the website, helping to prevent an overwhelming experience for the user. Many of the website's sections include links to other relevant areas on the site so that the user can access the necessary information, all while being consistently brought back to the most important action step: direct communication.
JSL managed to meet the expectations set for the client and ultimately satisfied Ekklesia's needs thanks to efficient time management and transparent communication. The project was initiated and completed within the timespan of only two months, which is much shorter than the average 14 weeks that it typically takes to develop a website.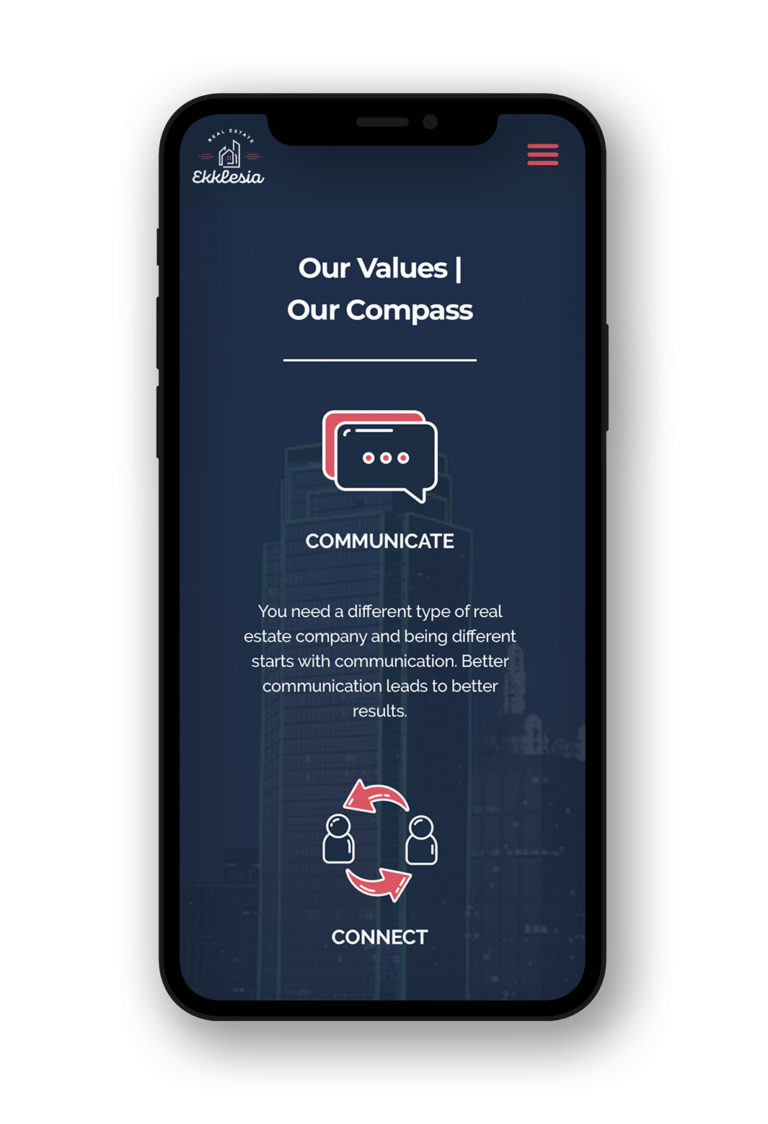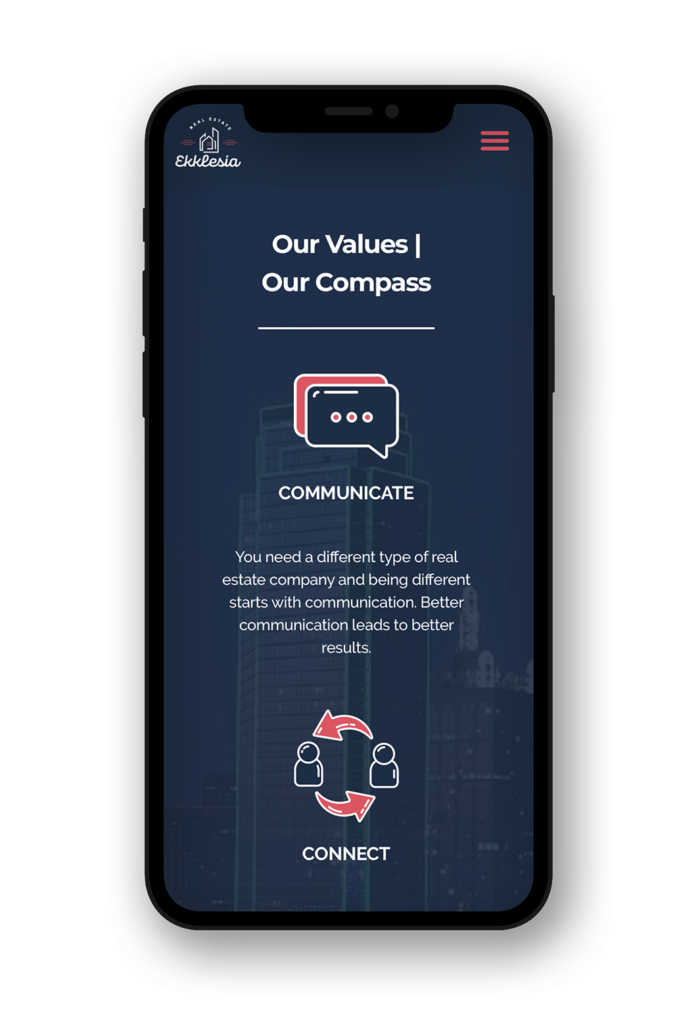 Contact JSL Marketing & Web Design!
Let us know what services you're looking for!
Oops! Something went wrong while submitting the form.