ALLAZO BUSINESS TECHNOLOGIES
We built Allazo Electronics' original site back in 2017, and so when they approached us in need of an additional, related site, we were excited to create something new, sleek, and modern to fit their growing needs…again!
Of course, the site is mobile-friendly and fully responsive, because we don't do anything half-way! Also, because of our background and additional services in SEO, we built sites with optimization in mind – which always includes mobile-responsiveness.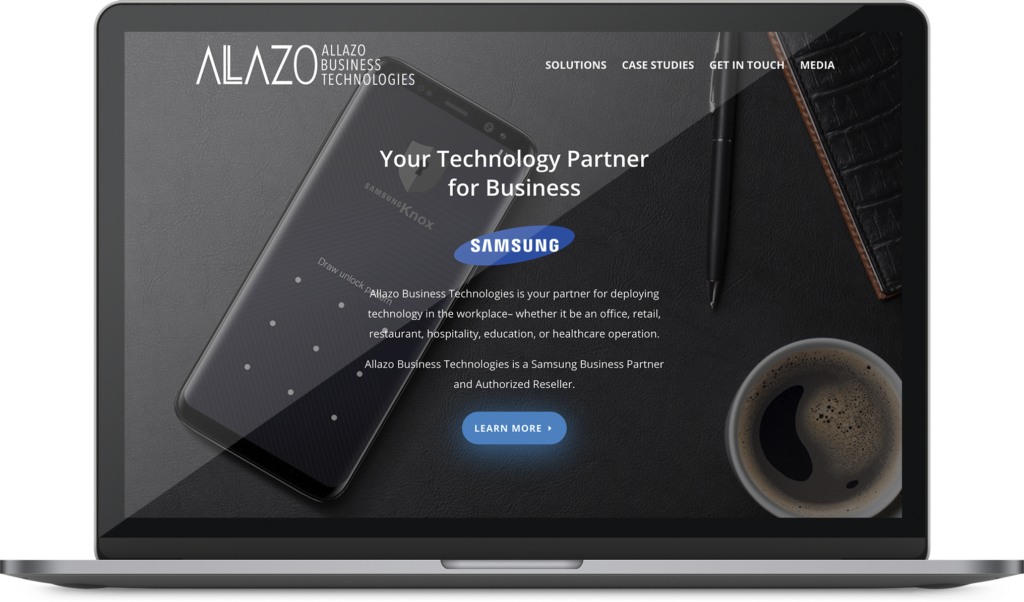 First-Rate Results a Second Time
We love the way that the Allazo Business Technologies site turned out, and we enjoyed having the opportunity to flex our creative muscles in developing the overall design for them a second time. We love it when our customers come back to us time and time again.