If you are wondering why you even need my 7 go-to information hubs for SEO an all things online, then let me tell you a story:
My wife and I started JSL Marketing right about the time that SEO and Digital Marketing really started to take off (as well as become more advanced, particular, and ever-changing).
This presented a unique challenge for us – how could we provide the very best services with the very best results to our customers when the road to those results was constantly under construction or being demoed and re-routed completely?
While getting into a business near the beginning of an industry boom is a great thing, it can also be challenging if you aren't willing to be a lifetime learner and take that education as seriously as you take your career.
Luckily, we were (and continue to be) excited and passionate about forever learning, forever growing, and keeping up-to-date on the latest algorithms, revisions, and strategies to provide the top results to our clients.
But enough about JSL Marketing, Sarah, and myself – let's talk about you. And how you can begin your journey to being a lifetime learner too with my top 7 go-to information hubs for SEO, Digital Marketing, and more.
MOZ is a great place to gain information as well as tools for your SEO journey.
And sure, they have paid products and services for SEO, but this isn't where most of their value lies (in my opinion). Instead, I think the true breadth of their worth is in the MOZ Blog where they have numerous expert writers posting every single day.
Want to learn something new every day? Then add their blog to your morning routine and peruse their newest posts before you start your workday.
Want to learn something specific? Search their articles for specific topics or look through a certain category.
Everything from the very basics of SEO, blogging, branding, technical SEO, and even marketing psychology is available on the MOZ Blog.
As Search Engine Journal says themselves – they focus on Digital Marketing, SEO, Content Marketing, and Paid Search. In addition, their visitors are mainly people like me, with over 35% of their traffic being from Owners, Executives, or C-Levels of companies like JSL Marketing.

And much like their name suggests, they are an information source above all else. They aren't selling products or tools as much as they are providing information to the people trying to produce and sell products or tools.
And (as you can see) they are good at it.

Yes, that's right, almost ¾ of their visitors are there to learn, first and foremost. This number includes myself who frequents SEJ often when I want to learn something from top to bottom, and side to side, as they are most known for providing detailed guides, and in-depth articles that go much further than the ones you might find elsewhere on the web.

So, if there is a particular area you want to become an expert in, I recommend adding Search Engine Journal to your favorites, and taking 30-60 minutes a week to go through a guide or a few chapters of an eBook (did I mention they have a library of downloadable eBooks?)
Though Backlinko (by Brian Dean) is technically an education site with courses and trainings for sale, it has a ton of information for free on their blog and it is updated often.
Most of their articles fall into either a 'step-by-step' tutorial guide or an analysis of data sets and research that Backlinko has done. So, if research methods and results are your cup of tea, then you will enjoy and benefit from subscribing to Backlinko (as some of their blogs require you to subscribe in order to unlock).
If you are willing to trade your email for a wealth of knowledge and value, I recommend it, as I've found many of Brian's strategies to work well. However, if reading isn't your favorite – check out the Backlinko YouTube channel which gives you all the information, without any of the eye strain.
HubSpot is both a great software tool as well as a resource for information, as they have a blog, eBook section, research section, and even free courses and certifications in HubSpot Academy.
Granted, my team and I are members of HubSpot, and therefore get a little more than the average user on their site, but even without being a member of paying anything, HubSpot has a huge amount of information, trainings, guides, and more to be discovered.
And unlike many 'free trainings', HubSpot Academy's are actually worth the time it takes to go through them (usually between 1.5 and 4.5 hours).
In fact, every member of our team at JSL Marketing is certified in at least one (most likely many) of their courses, such as Inbound, Content Marketing, Email Marketing, Social Media, and more.
Yext is not only one of the platforms our whole team uses often for our clients, but it also has a great resource center with everything from support to a blog, events to webinars. So even if you are more of the 'conference learner' or an auditory learner, you have a place in Yext to gain education and information.

Even just perusing their site can help you learn things you didn't even know you didn't know – such as their Knowledge Center which gives you in-depth articles based on certain words you may have never heard of, like NAP Data (Name, Address, Phone Number).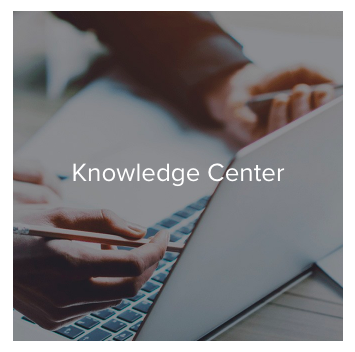 If you've ever spoken to me at a conference, in a marketing consultant meeting or a sales coaching session, then you have surely heard me talk about SEMRush. And though my team uses SEMRush's tools for every client, we also use them as an information source.
SEMRush also has an academy which offers trainings on their tools (toolkit courses), however, you do need to have an account with them in order to take their courses and receive their certifications.
If you are more interested in free, no-strings-attached learning, then check out the SEMRush Blog, Webinars, Podcasts, eBooks, Events, and more (yes, even games).
If learning while driving or even playing sounds like your ideal – then I recommend SEMRush as a great lifetime learning tool.
Even if he's last, you knew Neil Patel would be on my list, didn't you?
Neil Patel is one of the great go-tos for myself and my team, and I find myself sending along his articles or videos quite often to my Content Marketing Manager and SEO Director especially.
This is not only because he is interesting to watch (or read) but because he often gives examples that are more relatable for those already in the field. Though he may sometimes use words and terms that 'beginners' in the SEO world won't know yet, I still encourage new-comers to listen to Neil. One of the great ways to learn is to try to understand something above your head.
In fact, the 'rabbit-hole' effect is great on Neil Patel's site, as I often listen to one video, which will lead me to another which I also find pertinent, and then to an article which goes in depth into another aspect, and so on, and so on.
Luckily, Neil's site will never turn you in circles, as he has over 1,017 podcasts plus articles and videos – that's enough for a lifetime a learning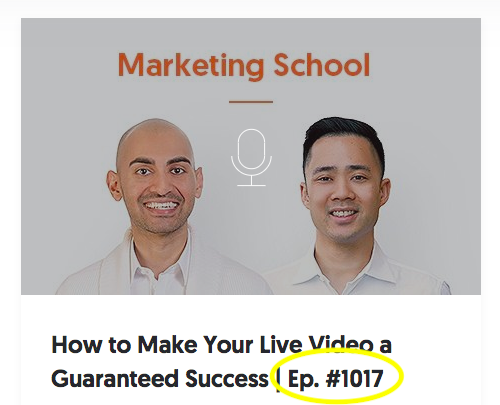 There You Have It! You Essentially Have Just Seen My Weekly Search History.
Do you want to be a lifetime learner too? Do you want to learn more about Digital Marketing, SEO, Branding, and more?
Contact me to set up a consulting or sales coaching session, or to see what my company can do for your website and rankings.
And stay tuned for next week when I explain the simple 3-Step Startup Plan that JSL Marketing used to skyrocket to the forefront of the SEO industry in Dallas.