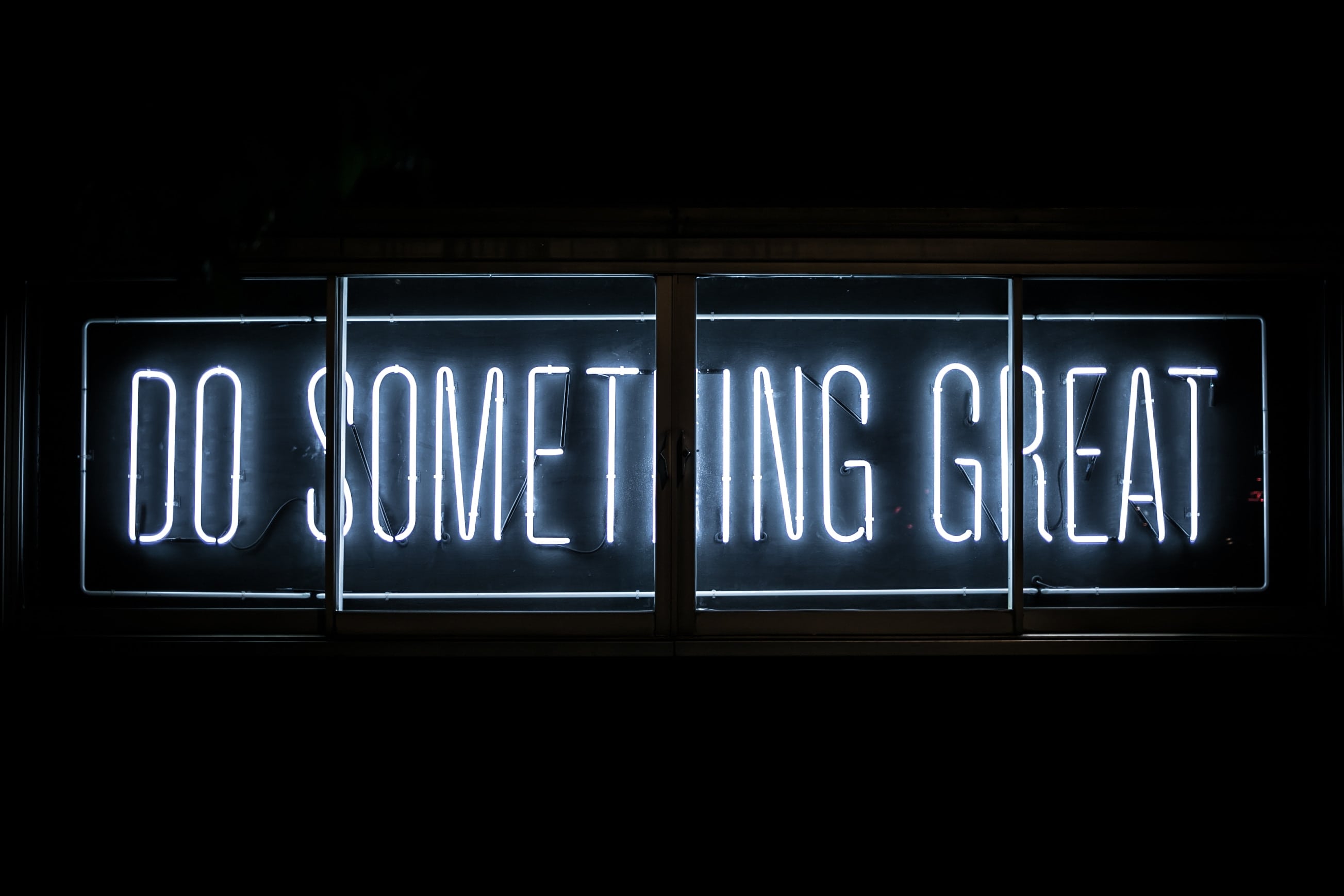 Our JSL company story starts out like many – we saw a gap in the market, something missing that we hoped we could fulfill. We decided to be better, to serve the community better, and to provide better services for our customers and their businesses alike.
We noticed that, though there are many digital marketing companies or web design agencies in the area, none of them were treating their customers as individuals, and none of them were taking the time to get to know their clients' individual needs, desires, or history.
We don't like being treated like one of the masses, and we know our clients don't either – so we changed the game.
In the Beginning (of JSL Marketing)
Every company has a story, and each one is unique and points to their 'why'. And though JSL Marketing & Web Design loves to help our clients discover and utilize their stories, values, and 'why' – we started off just the same.
Originally, JSL Marketing wasn't the full-scale, all-in-one digital marketing and website design firm that you see now. We started out small. Really small.
Our original team was just two. Two people with other jobs, other careers, who wanted to help out companies who needed a little encouragement and a little education about web design and SEO – which wasn't nearly as big of a deal back then as it is now.
Our founders didn't start JSL Marketing to pile on as many clients as possible, or as much money as possible. Instead, they just wanted there to be an option out there where clients were treated like they should be treated, like they would want to be treated. Like we all deserve to be treated.
That's why, in the beginning, before we had clients from coast to coast, before our team quadrupled in size, before we even had our current, fancy website – we created our 5 Core Values.
JSL Marketing & Web Design's 5 Core Values
With our core values, we were able to create a plan for how we would act, how we would serve, and how our business would run. Because our values aren't just important for how we treat our clients, but for how we treat each other in the JSL Family as well.
Integrity – JSL Marketing has always been committed to bringing you the best results. We strive to do everything with full integrity and honesty, no shady tactics or confusing reporting.
That's one of the reasons we love working so closely with each and every one of our clients – because we want them to learn, understand, and grow alongside us.
Creativity – Digital marketing is all about creativity, from content creation to website design, even social media posts and branding. Luckily, we are passionate about finding new ways to bring a creative flair to all of our clients' projects.
We know that our clients are all coming from somewhere unique, and they're all going somewhere unique too. We don't provide cookie-cutter websites, strategies, or proposals, as even most of our packages end up being customized to meet the needs of our clients.
Clarity – Communication is one of the areas we saw woefully lacking before JSL came onto the scene. Which is strange considering how huge communication is when it comes to design or marketing strategies.
We want to fully understand your company, your wants, and needs before we even get started. But we also want to continue to have open communication throughout your time with us.
We don't want to be one of those companies you send a check to each month when you don't even know what you're getting. That's why we are highly-responsive, have weekly check-ins and monthly meetings, and also send clear, concise reporting often.
Have any questions? Ask us and receive a response promptly and politely.
Authenticity – When you work with JSL, you can rest assured that every step of the process will be met with the utmost authenticity. We're true to our brand and our values, and we're also committed to bringing that same authenticity to your own brand and business.
We wanted to create a company that cared more about being real, honest, and transparent, than one that stepped on others or deceived to make it to the top.
And look at that – we're at the top anyways. Who says that nice guys have to finish last?
Positivity – A positive attitude can go a long way, and we think it's one of the most important aspects of any working business relationship. Not only with our clients, but within our own team as well.
We strive to communicate in positive, uplifting ways, and center around being solution-oriented rather than problem-focused.
Positivity, good work environments, and relationships are often the catalysts for great creation, and at JSL we are dedicated to maintaining a positive, happy working environment for both us and our clients.
Let Our Success Story Lead to Your Success Story
Between our core values and our different approach to working with clients as individuals, not numbers, JSL took off and skyrocketed to the forefront of digital marketing and design in just a few short years.
But even with success yapping at our heels, we still hold true to our values, our beginning, and our first 'why'.
We wanted to create a company where we treat our clients like we would want to be treated, where we work as hard for them as we have for ourselves.
And it turns out, that hard work has paid off.
If you are in need of digital marketing, SEO, social media, branding, web design, or any of the other services we provide, get in touch with us to start your success story today.
Put us to the test and see the JSL difference for yourself. We can't wait to work with you!