JSL Marketing & Web Design had humble beginnings, like many startups. With just a couple of employees (our founders) and a dream, JSL was born. The initial beginning of JSL was to simply fill an industry gap and provide better services for businesses looking to migrate to online or revamp their current online storefront. But soon, the reputation of JSL's quality, value, and customer care spread like wildfire and JSL began to grow.
Now, JSL Marketing & Web Design offers over 13 digital, video, photography, development, SEO, branding, content, and ad services, but our first passion is still our biggest – web design. And that's a good thing because websites and their designs in 2020 are becoming increasingly important, especially as so much work is done online.
Even information is passed online more often than face-to-face in 2020, making the way you present yourself, and the quality of the information your website gives more important now than ever before.
And that's why we wanted to bring you our second monthly Cornerstone Service blog topic on Web Design for the modern age!
Ultimately, If You Have a Business, You Need to Be Online
And if you're going to be online, you might as well have an awesome website. See that circular (but true) reasoning there?
Need proof? Approximately 46% of your website visitors will judge the credibility of your company based on your website design alone! Not your services or your reviews or even the words on your site – but the design alone.
At JSL, we'll build you an incredible (and affordable) website that ticks all of the design boxes and compliments your brand, all while making a bold statement online.
All of Our Websites Are:
SEO Friendly – I mean, it's what we do

Customized for Your Specific Needs – no cookie-cutter templates here

Mobile Responsive – this is a must, trust us

Fresh, Clean, & Branded to the Nines – Again, branding is what we do

User-Friendly – because otherwise, what's the point?
The JSL Web Design Process
What makes JSL unique is that we combine the power of beautiful and functional design (the images and layout) with captivating and engaging copy (the text and 'meat' of your website) to bring you a truly fantastic website.
And before we even start on your website, we do a full SEO analysis which allows us to build in relevant keywords and other proven SEO techniques right from the start (saving you a lot of time and headaches in the long run).
The killer combination of Design + Copy + SEO really takes our websites to the next level and sets our clients apart from the competition.
Custom Website Design & Beyond!
As a full-service website design, digital marketing, and SEO company, we offer a plethora of digital services for after your website is finished as well. Everything from content creation to brand identity – we've got you covered. But do you know what we love the most? Making beautiful, functional, clean, and engaging websites from the ground up. Your website is your digital storefront, make it a good one.
We don't just slap your content and branding on a $99 website template, that's an insult to your business. Instead, we'll make a custom website just for you.
Have unique specifications you want or need? We've got you.
Want a unique look without a $10,000 budget? We can work within your parameters.
We can even create or overhaul-edit an existing template until it's unrecognizable, so you get the best price + a stand-out website!
Whether you want a 100% custom site, or only 10%, we are focused on creating and executing clean, beautiful web design and development that focuses on your unique needs, industry, and business.
Structure + Beauty
Building a website is sort of like building a house. You have to make the structure sound if you want the house to do all the things houses are supposed to do, except in this case, the house is supposed to get you foot traffic, invite people in, and make you money.
We love making things look good, work well, and meet your goals. And when it comes to website design, our team has worked in a variety of industries, something that has truly allowed us to broaden our horizons and think outside the box.
Each of our clients are different, which means we learn something new each and every day (it's what keeps us young). But we also have the experience and expertise in web design and digital marketing that makes us your sure-thing (it's what keeps us wise).
Why Choose JSL for Your Web Design & Development Needs?
We've been around for a while, making our name synonymous with success for our web design and marketing clients, all the while keeping JSL Marketing & Web Design family-owned and dedicated to being transparent, honest, and treating others how we would want to be treated.
We make custom web design and digital marketing packages depending on what you need for where you're at and where you'd like to go, not just the price-point we want to see.
We know you work hard at what you do and we think your web design company should too. And when we say we get real results, we mean it! Just look at our own site, its SEO, and our national rankings for highly competitive keywords.
The best part? We have the reviews to back up our brags. Transparent, right? It's almost like we became popular because we simply do our job well, with no shortcuts or cheats. See for yourself by our video and written testimonials, Google reviews, and more!
"I'm looking forward to working with them for years to come."
KATIE C.
"You won't go wrong at all when you choose them."
RYAN R.
See More Reviews & Testimonials
Need More Convincing? Take a Look at Our Past Products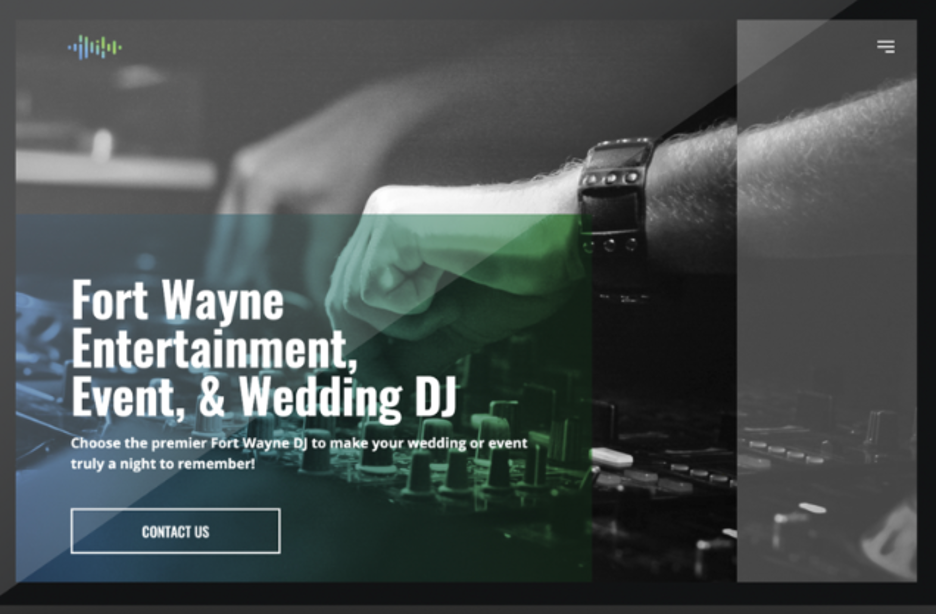 Jon and his wife Ashley came to JSL in need of a full rebrand for their business, a task which not only included developing a concept for the logo and the business's website but also involved rethinking the name of the business itself. 
When Jon first approached us, our team immediately realized that we had to devise a name that would not only pinpoint the brand but would also positively influence the visibility of the business. By closely working with our client and researching the matter, "J + A Productions" was born. Afterward, we came up with a plan of action that successfully fulfilled the client's needs through our copywriting, SEO, logo, and design services.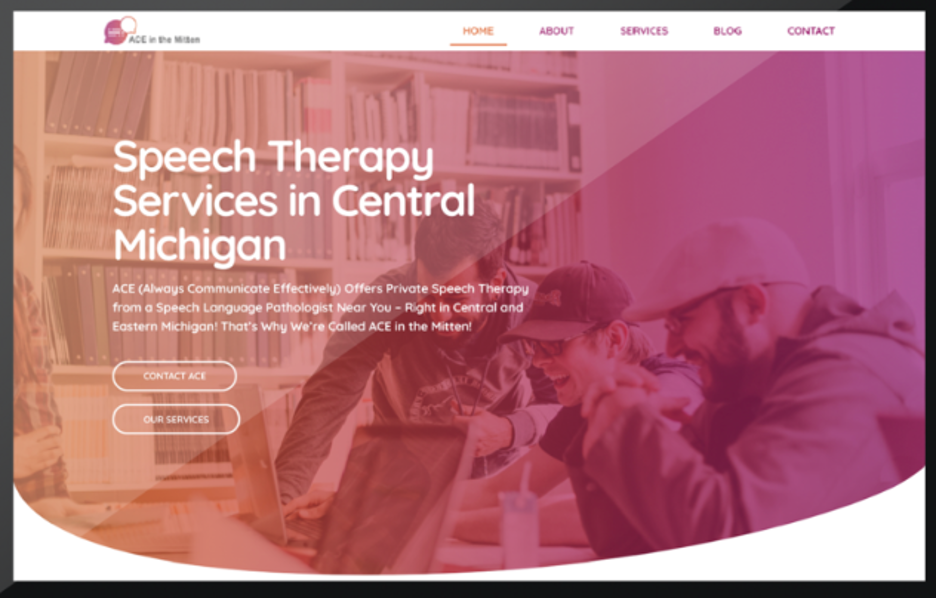 Once JSL established the initial brand by working closely with ACE and taking into consideration their preferences and needs, it was time to start developing a new website. ACE has worked with patients from birth to 105, in both medical and educational settings, thus it was essential for the website design to be suitable for all ages and all fields of study, while maintaining the positive outlook of the brand with color and pop.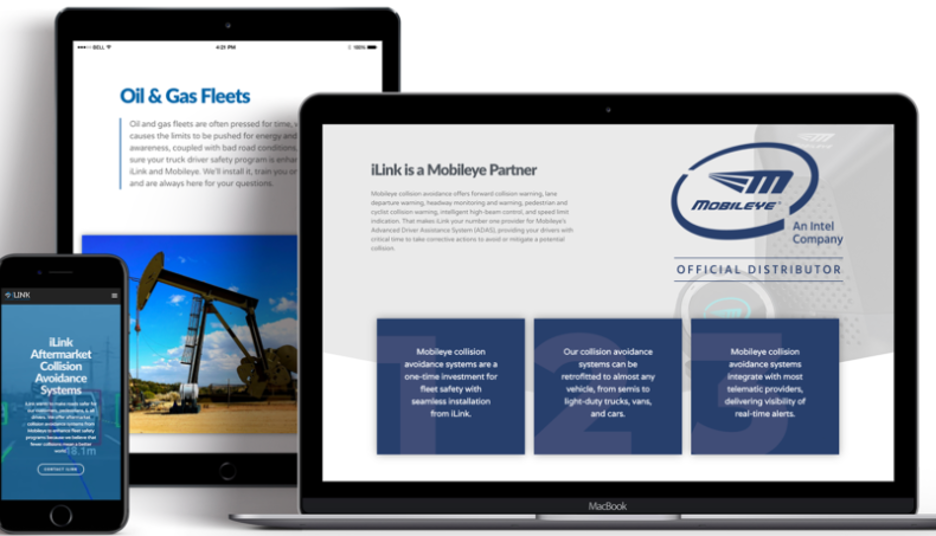 iLink came to JSL asking for a redesign of their website, which, though functional, was aesthetically outdated and stagnant. Additionally, the content wasn't clear enough to truly show the value of iLink's services. iLink needed a website that would convey the modern, technical aspect that is expected from a website that focused on advanced autonomous driving solutions.
iLink needed to bring clarity and quality to their web design and copywriting – which is why they turned to JSL Marketing & Web Design.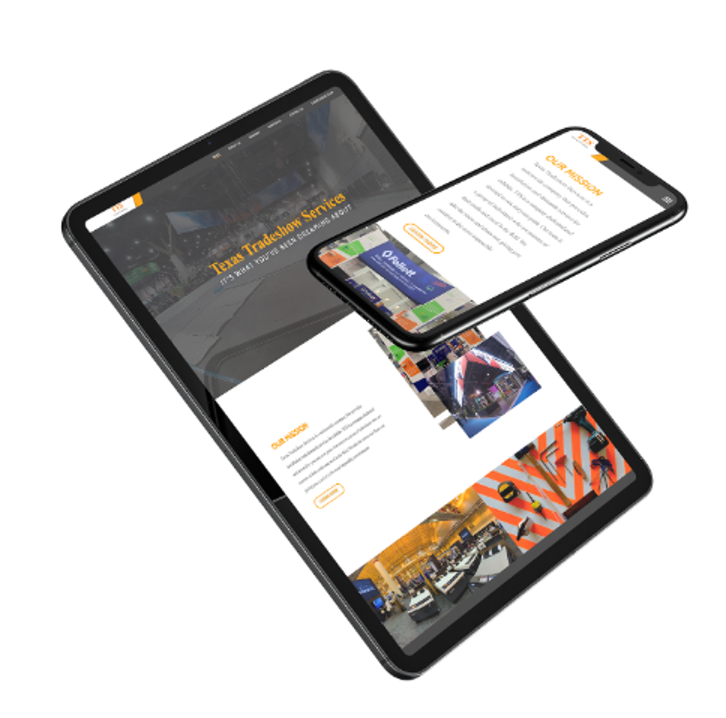 Texas Tradeshow Services wanted their website to look "clean and modern" while preserving the welcoming and friendly undertone that is the basis of their core values. While they wanted their new website to look and feel professional, Texas Tradeshow Services needed to emphasize their devotion to their clients, and their dedication to taking out the stress and turmoil that any show installation and dismantle process can potentially entail.
After being left hanging by their previous website provider, Texas Tradeshow Services was missing an online space to bring attention to their business and the services they offer. Having a very specific audience in mind and wanting a website that would translate the aesthetic they were envisioning, they decided to turn to JSL for advice and help.
We Did It For Our Business & Website, & We Can Do It For Yours Too!
At JSL Marketing & Web Design, it's all right in our name! We provide customized, mobile-responsive, fully-optimized Web Development and Web Design services.
We are your full-service Digital Marketing and Web Design Company. This means we offer a variety of different services, including beautiful Web Designs that truly work, convert, and are optimized for SEO, as well as getting you the best return on your investment.
As the premier Web Development experts, we are excited to improve your business' online traffic, visibility, and reach!
Our team of creative web designers are all about making extremely user-friendly, branded, and functional websites. And that's what sets us apart and makes us the best Web Design Agency for your job. We are focused on creating and executing clean, customized Web Design and Development that focuses on your unique needs, your industry, and your 'why'.
We care about your why, because your business is unique, and we want to showcase your value and journey. From our web designs and content, to digital marketing and SEO, we put passion into every project – and that's why we always beat the competition!
At JSL Marketing & Web Design, Our Number One Goal is Your Success
We'll build you an incredible (and affordable) website that ticks all the boxes and compliments your brand, all while making a bold statement online. Maybe you already know a fair amount about Web Design and Development, or maybe you just know the number of pages you want, and the budget you want to stay within – either way, we can help!
Many Web Designers will simply upcharge you for a template website, something that everyone has, isn't customized for your industry or company, and frankly, looks bland to your viewers. JSL Marketing & Web Design does just the opposite! We love Web Design and we know you'll love our end results.
From small startups and local businesses to corporate clients and international firms, we have proven again and again that we are the best Web Design Company for all of your online needs.
We pride ourselves on helping each of our clients reach new audiences, grow their business, and create a solid presence online. Which means it's no accident that we have such great reviews, ratings, and past portfolios.
JSL Marketing decided from the very beginning that we would be a different kind of Web Design Company, one who always puts in the hard work to get results for our clients' website development projects.
Contact JSL Marketing & Web Design for Your New Website
We aren't just 'another' Web Design Agency, we are the best Web Design Agency!
We know – there are plenty of agencies and companies out there giving honest digital businesses like ours a bad rap. But there are also web development companies who are going to charge you next to nothing and deliver next to nothing as well.
If you can't tell, we're just a little bit passionate about website design, our digital services, and the success of our clients. So if you're ready to get started on your own website, please contact us to set up your free consultation today – we can't wait to start working with you to build a better brand online!
JSL Marketing & Web Design proudly serves web design clients in
Dallas
,
Fort Worth
,
Frisco
,
Grapevine
,
Irving
,
Plano
, and the surrounding areas.