Content marketing.
It's a buzzword in online marketing right now, but for good reason – it works.
And it's really quite simple. Content marketing is all about creating and distributing content that is consistent, valuable and relevant with the end goal of reaching a specific target audience that resonates with your overall brand message.
In other words – you're creating content to help out your audience with the hopes of creating a sense of brand loyalty that will eventually lead to loyal customers for your business.
It's marketing – just unobtrusive marketing.
And while it really is quite simple, there are several key components that are necessary to any successful content marketing strategy, including:
1. SEO Friendly Blog Posts That Are Consistent and Helpful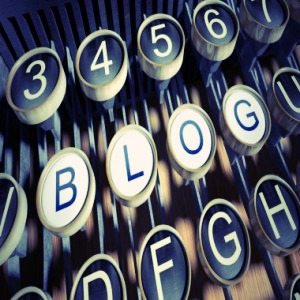 If you want your audience to learn something valuable from your website, then you need to first provide them with some useful content.
And that's where the blog comes into play.
In order to make your blog posts as beneficial as possible, first start by creating a list of both keywords that people in your niche market are searching for and also and questions that your audience is asking.
Then, once you have your list, start researching and writing the actual blog posts. The keyword targeted posts will help with your website's SEO and the questions you're answering will help to educate your audience – both great things.
One other thing to keep in mind – be sure to blog on a consistent basis. Not only is this helpful for SEO, but it also gives your audience some sort of structure or schedule so they know when to expect another helpful blog post from you. This could be weekly, bi-weekly, monthly – whatever works best for your schedule.
2. Relevant and Interesting Social Media Posts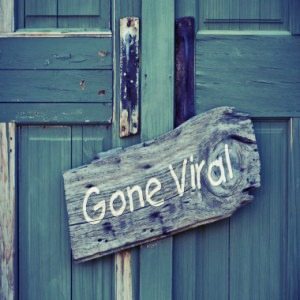 Posting regularly on your social media platforms is another important part of content marketing. Now it's important to note that you shouldn't be posting a bunch of promotional content all the time on social media – your audience won't like that.
You can post promotional content now and then (the 80/20 Rule is a good rule of thumb), but in general, you should stick to posting helpful content that engages and educates your audience.
So what should you be posting?
Well for starters, you can post links to your blogs, inviting readers to click back to read more about a certain topic. But you should also be sharing other people's content as well – articles, images, interesting statements and quotes – whatever you think your audience would find interesting and relevant.
Think of your social media platforms as an extension of your website and blog. Be consistent, and always focus on sharing content that your readers will find helpful.
3. Email Marketing That Is Not Over the Top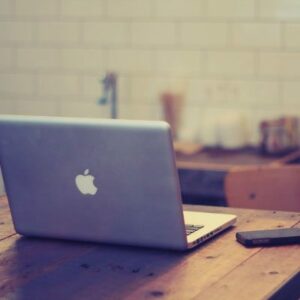 With an ROI of 4,300%, email marketing is one of the best marketing methods out there – especially for those on a tight marketing budget.
And it's also a great addition to any content marketing plan.
But, of course, the emails you send shouldn't be 100% promotional.
Again, think of your content marketing focused emails as another extension of your website and blog.
Use these emails as a way to share useful content with your email list or to let them know when you've published a new blog post that they might be interested in.
This allows you to reach a segment of your audience who might not be checking Facebook and Twitter regularly but are still interested in hearing what you have to say.
4. Valuable and Relevant E-Books That Are Also Free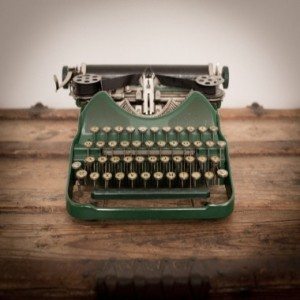 You don't have to be a best-selling author to write an e-book for your business – all you really need is knowledge and a desire to share that knowledge with your audience.
Many online businesses give away free e-books in exchange for email list sign-ups, which is a great strategy to consider.
One company in particular who does this well is CopyBlogger. By signing up with your email (for free!) you gain access to a host of useful (and free!) e-books on all sorts of marketing related topics.
People love free, and if you can offer your audience something free and valuable – like an e-book – they'll begin to see you as both an authority in your niche and someone that they'd like to do business with in the future.
And it doesn't have to be 1,000 pages long – in fact, the shorter the better when it comes to keeping your readers' interest and attention. Even something as simple as a 5 page PDF e-book would be helpful – and not too challenging to create.
5. Maintaining a Strong Sense of Brand Consistency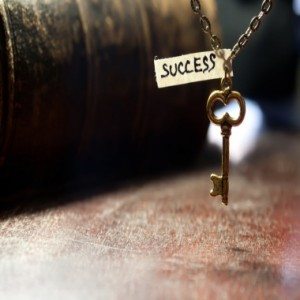 One last thing to keep in mind when it comes to content marketing is the importance of brand consistency.
You're going to be posting content in a lot of different places – your blogs, social media platforms, emails, e-books, etc. – and you want people to recognize that each piece of content was written by your company.
To do this, you need to develop a voice for your brand and be consistent with that voice across all of your platforms. It may sound silly and it might take a bit of time to get right, but taking the time to develop your brand and your voice will really help you out when it comes to brand recognition down the road.
In conclusion, developing a successful content marketing strategy isn't necessarily difficult – it just has a lot of moving pieces.
But if you stay on top of those pieces and really focus on helping your audience above all else, you'll be successful in no time at all!