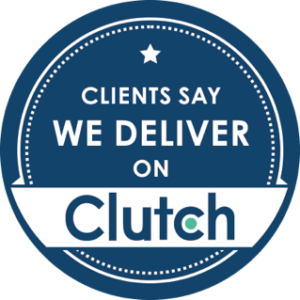 In a digital world many brands are built—or destroyed—online, even for businesses with brick and mortar establishments. Ensuring alignment across all elements of the brand experience while cutting through the clutter of digital marketplace is critical for businesses of all types and sizes.
At JSL Marketing we've been working with small to medium-sized businesses since 2011 to help them design, develop and deploy web design, digital strategy, email marketing and branding.
Below is a quote from one of our clients:
"I think what distinguishes them is their ability to communicate back what their thoughts are. They're very good at understanding your needs and then telling you what their recommendations are."
Recently our work was recognized by a business-to-business (B2B) market research firm based in Washington, D.C. Clutch finds and evaluates digital marketing agencies around the globe based on a proprietary methodology that incorporates a dozen quantitative and qualitative measures. Those that make the grade are featured on their website.
We're delighted to have been profiled on Clutch and we're especially gratified by what our clients had to say about us. Clutch reaches out directly to interview our clients to gain an unbiased, unvarnished view of our services. Based on our client feedback we attained a 5.0 (out of 5.0) rating. Below is a snapshot from another review of ours.